Description
Features:
High-quality cotton socks, fashionable, beautiful, cute, put on pet cats and dogs, but prevent the feet from getting dirty, scratch the floor, sofa, furniture, home items, etc., and keep warm in winter! Very affordable and very practical.
The socks are flexible. It is recommended to choose the same size or slightly smaller size as the dog's feet to prevent the dog from scratching the furniture and to protect the dog's small claws.
Classic puppy pet socks – made of cotton thread, suitable for small and medium dogs, allowing dogs to walk freely at home and prevent scratching the floor.
To maintain the warmth, with the stylish design, gorgeous colors, can increase the degree of dog favorite.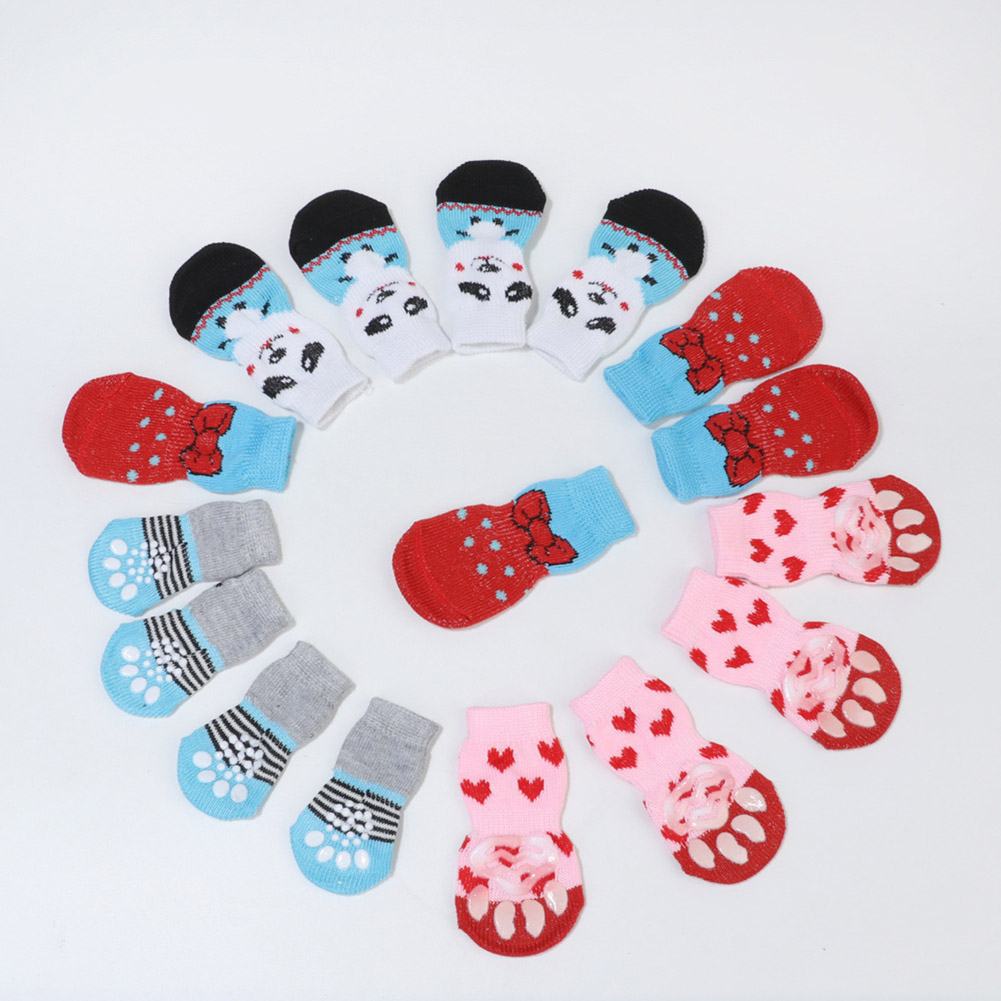 Size Chart: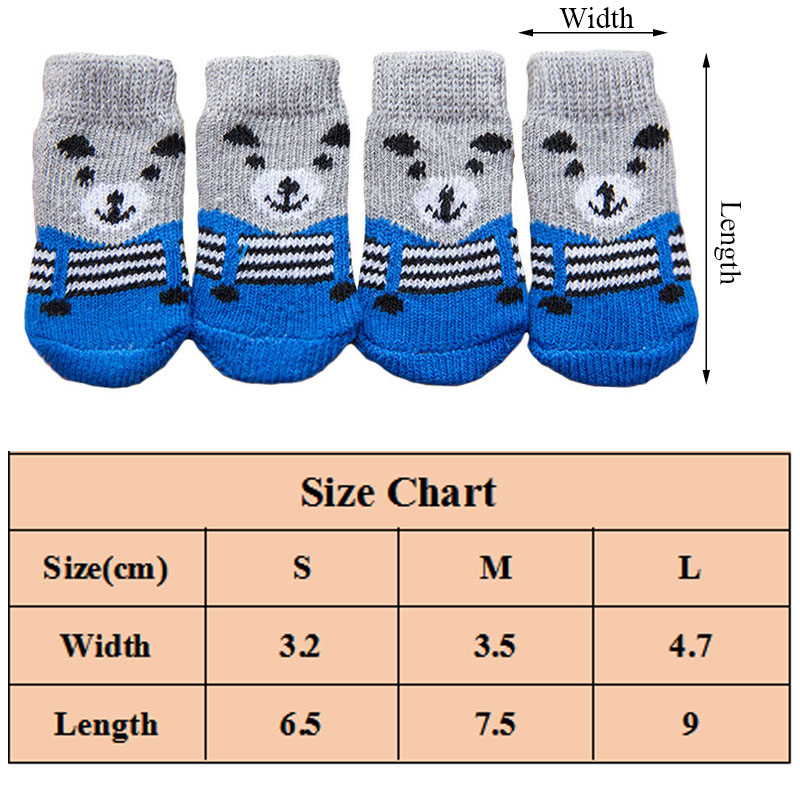 Package Content: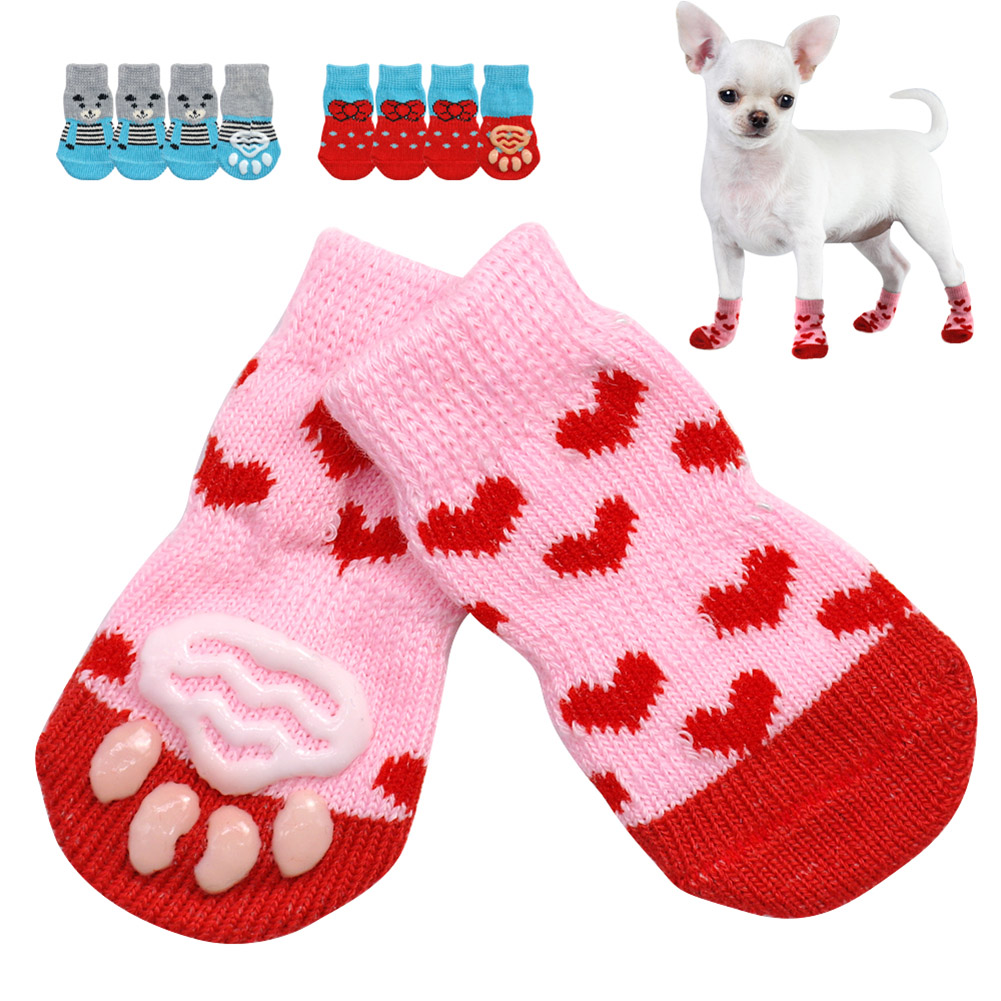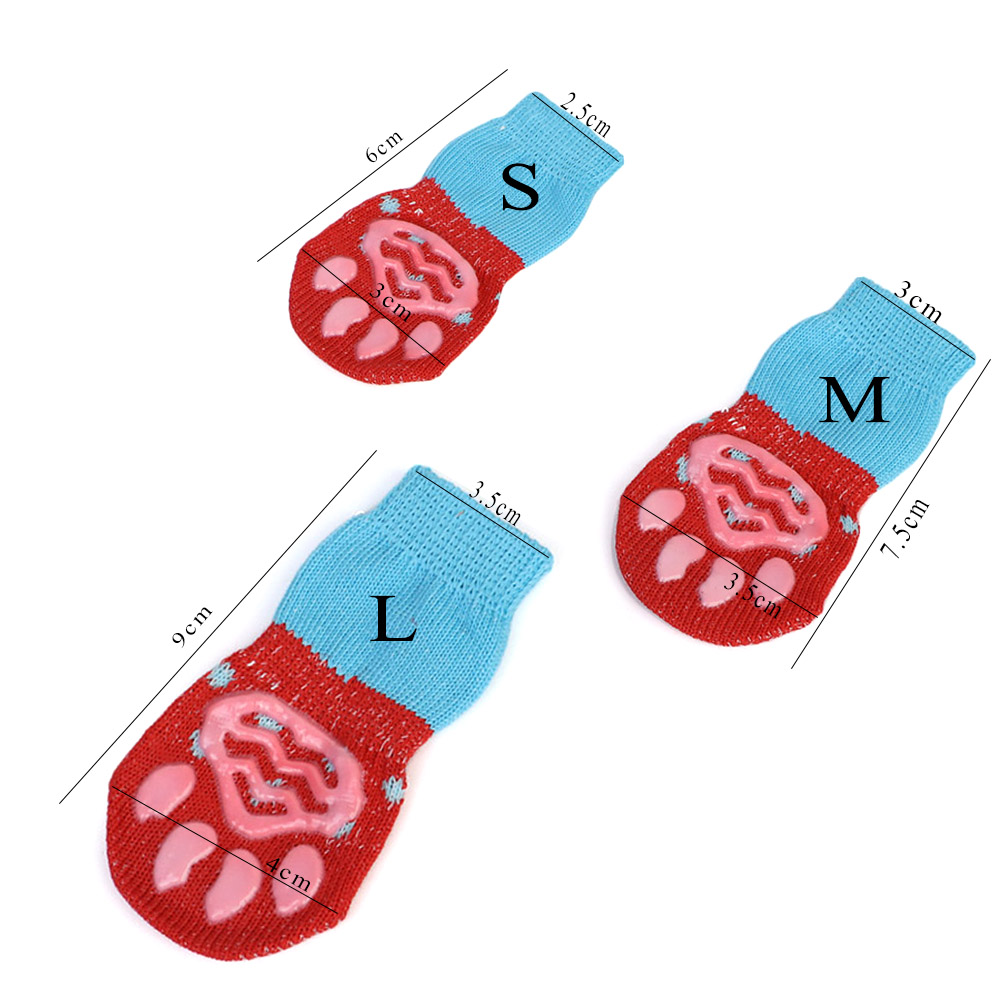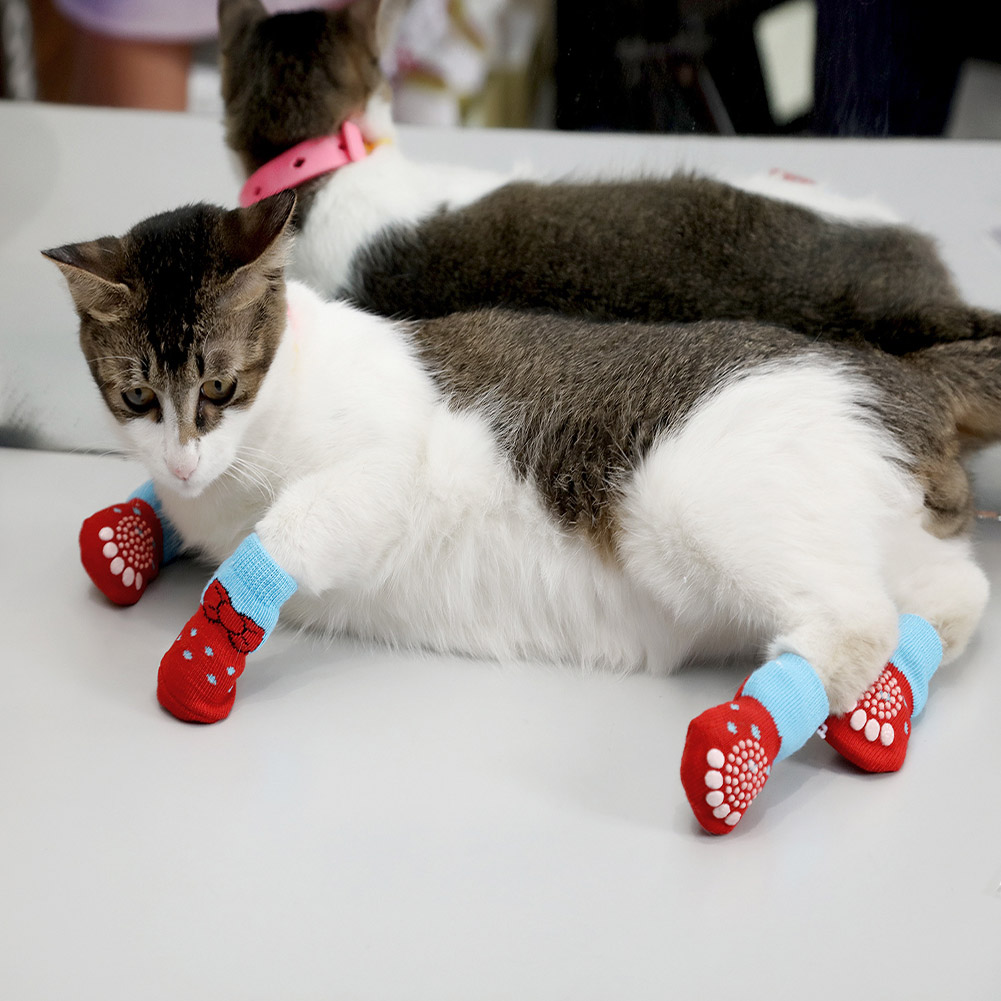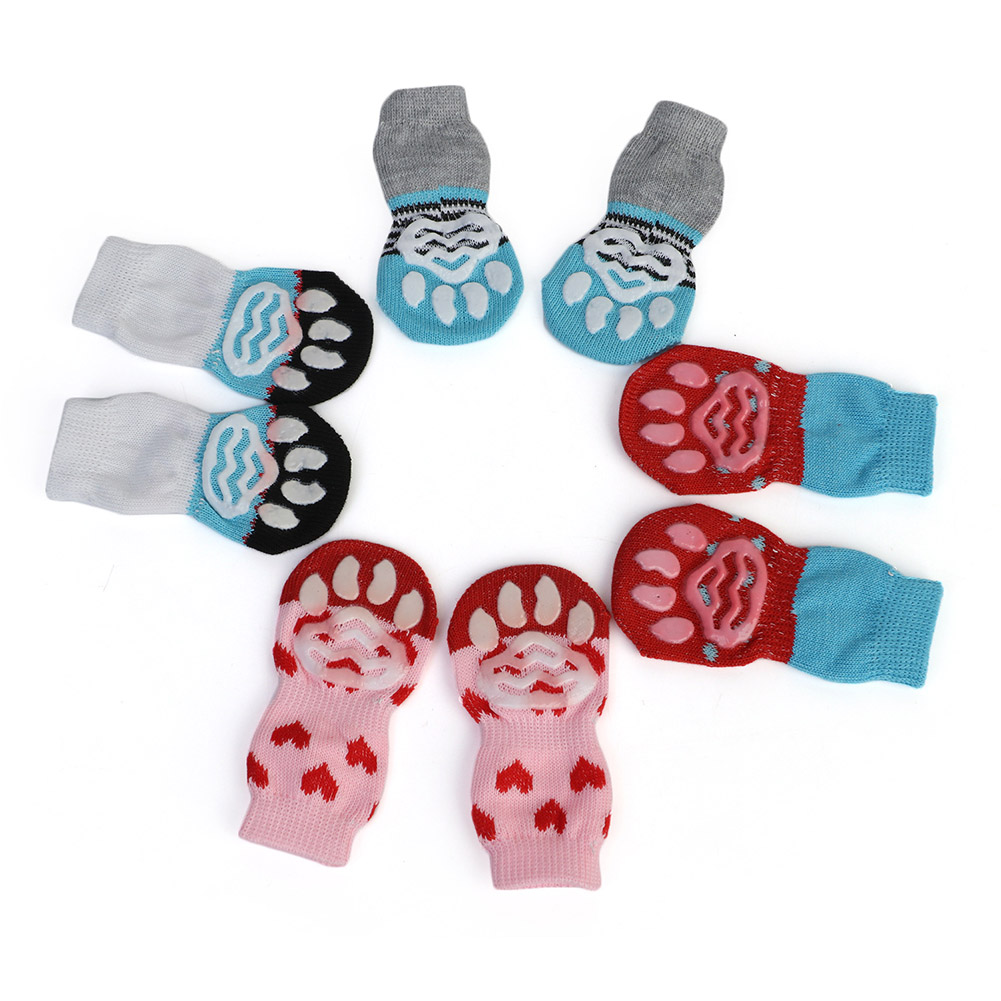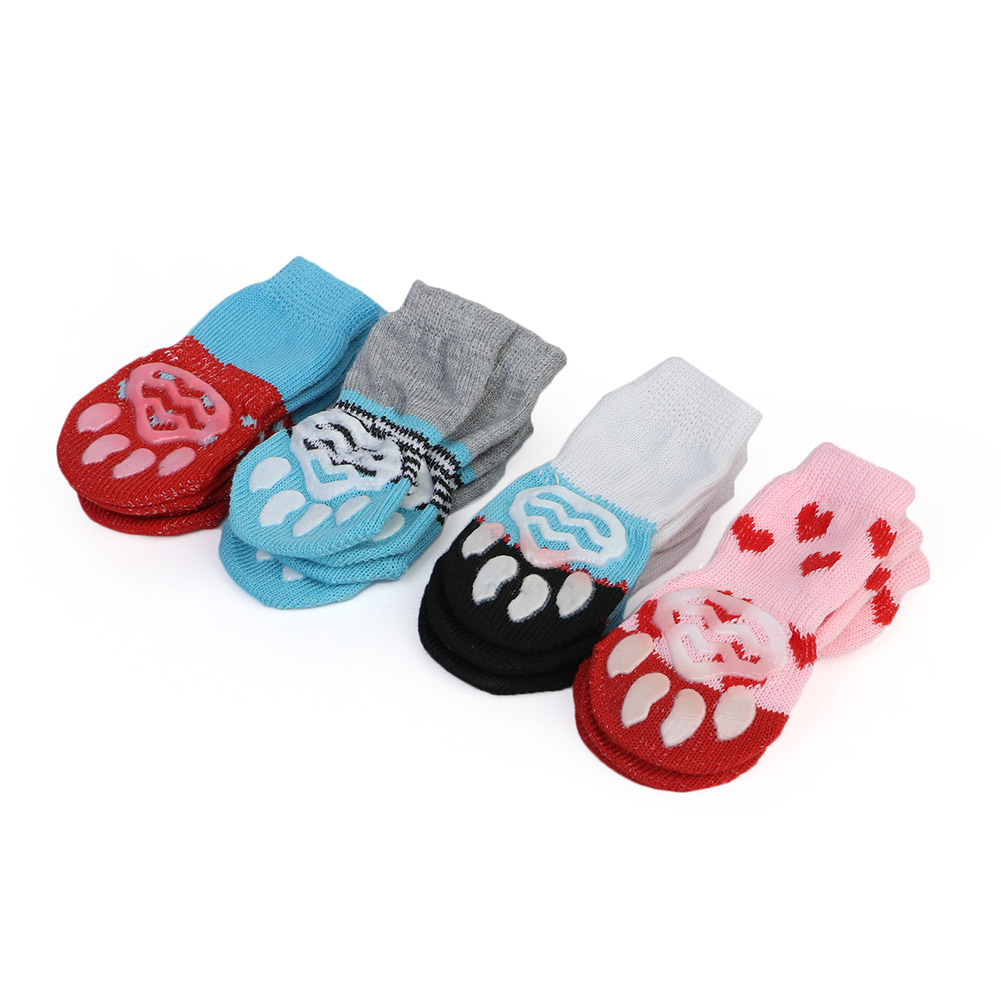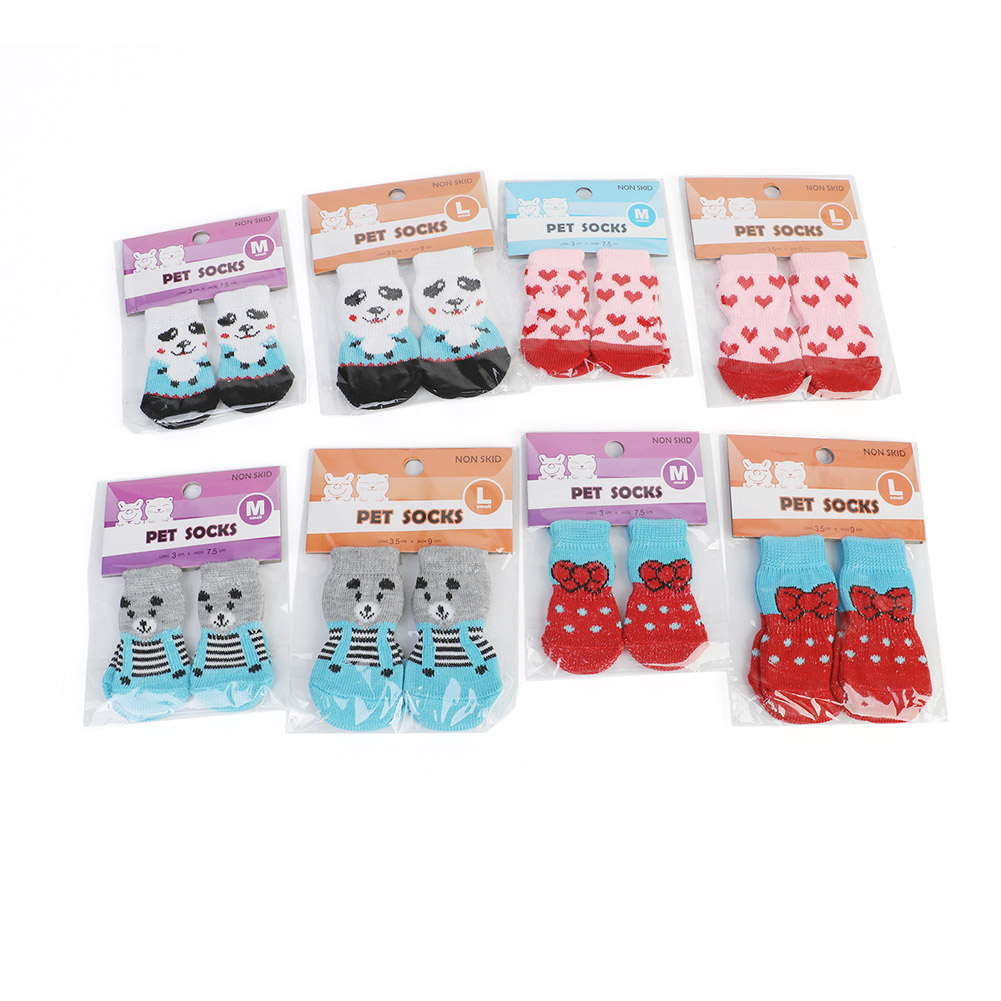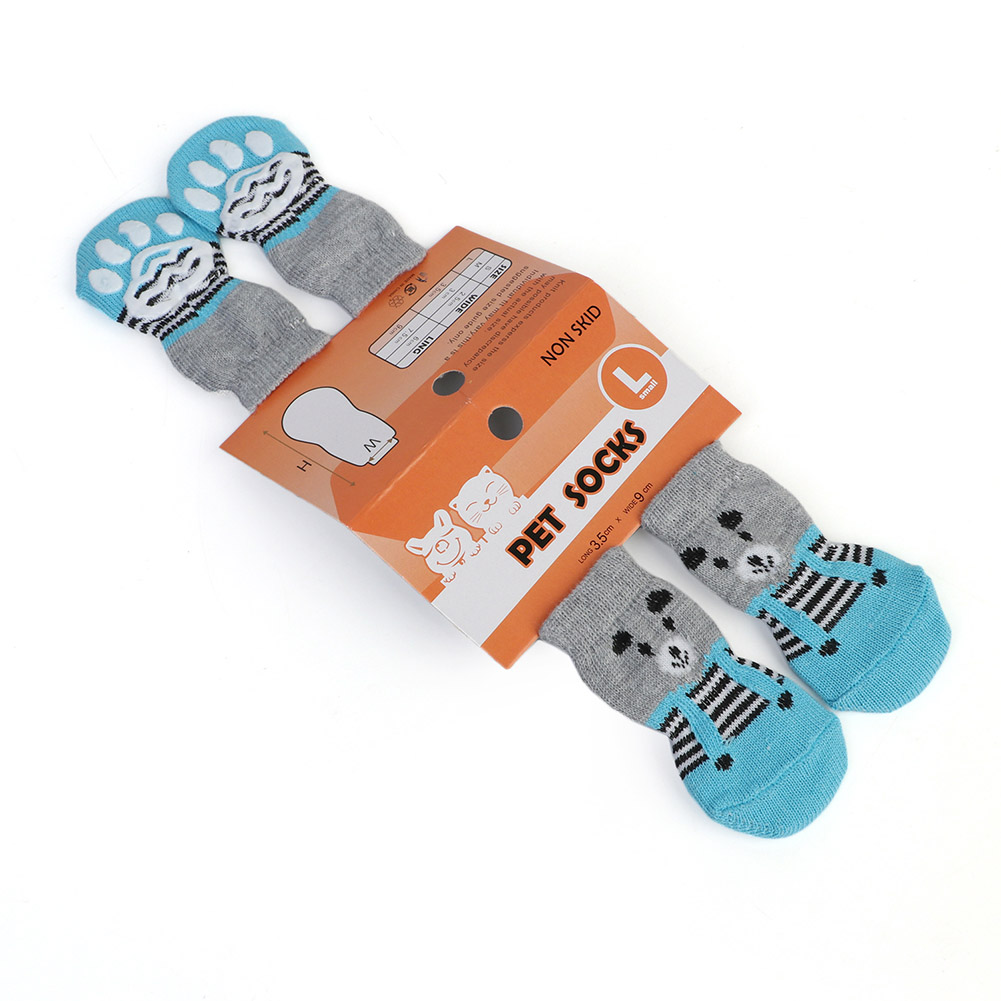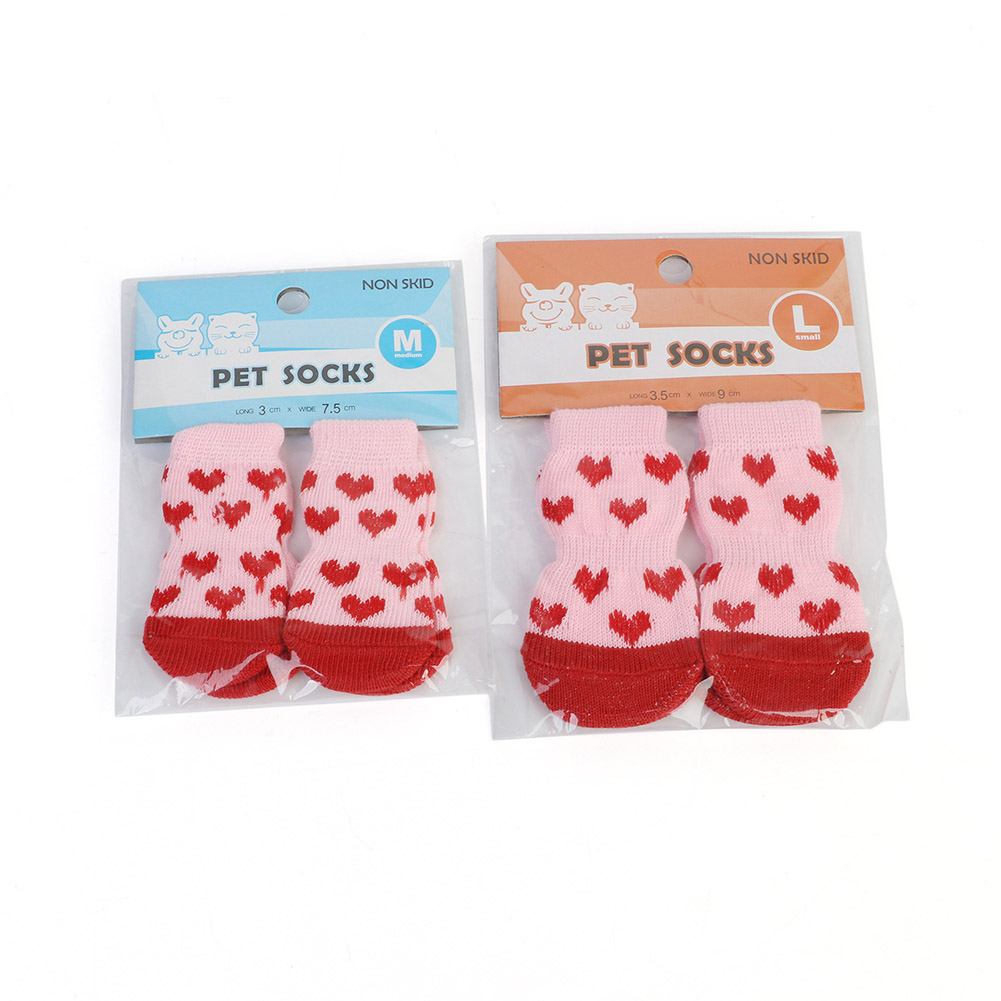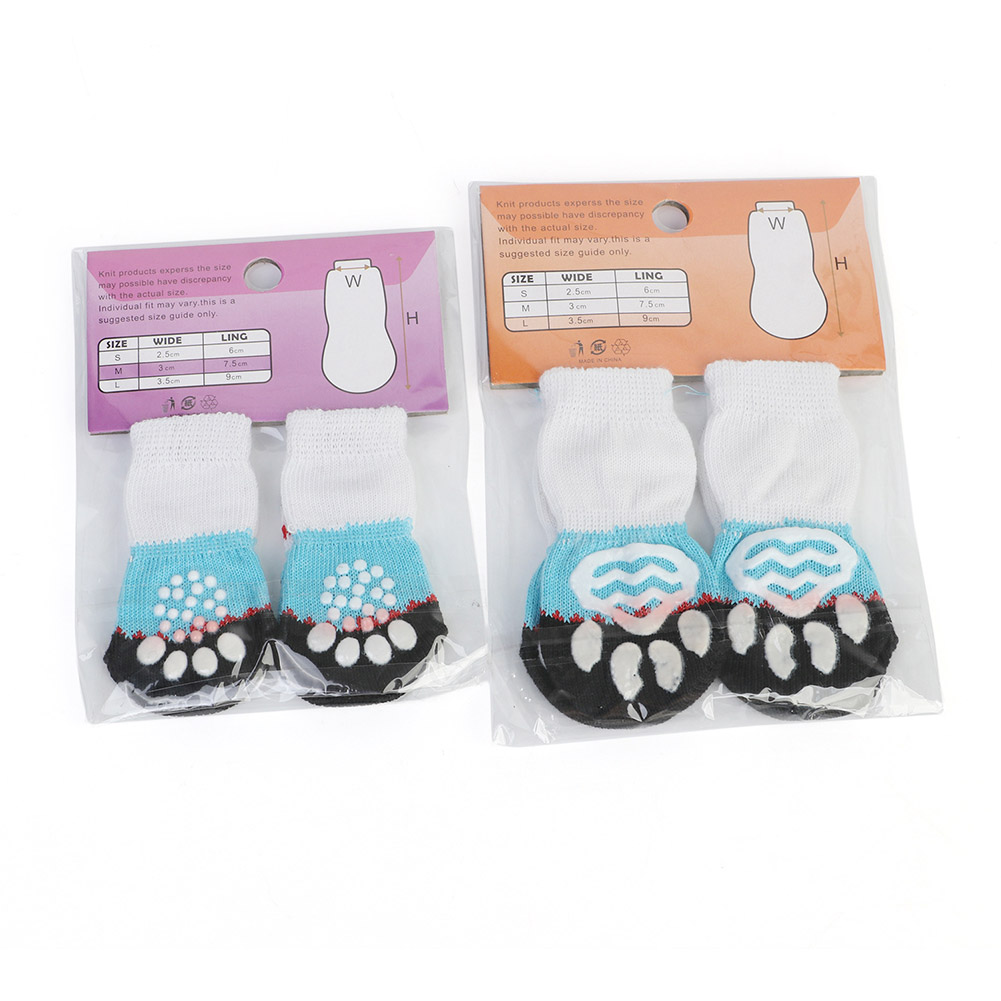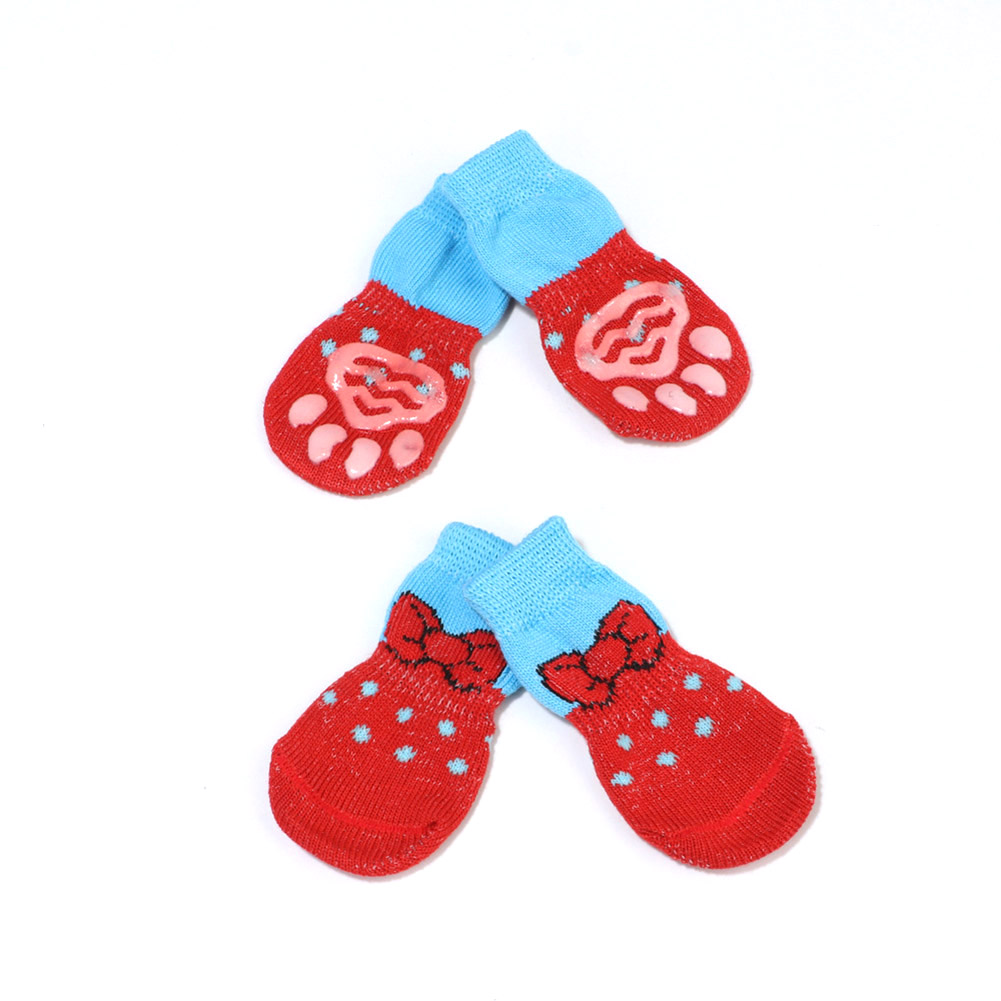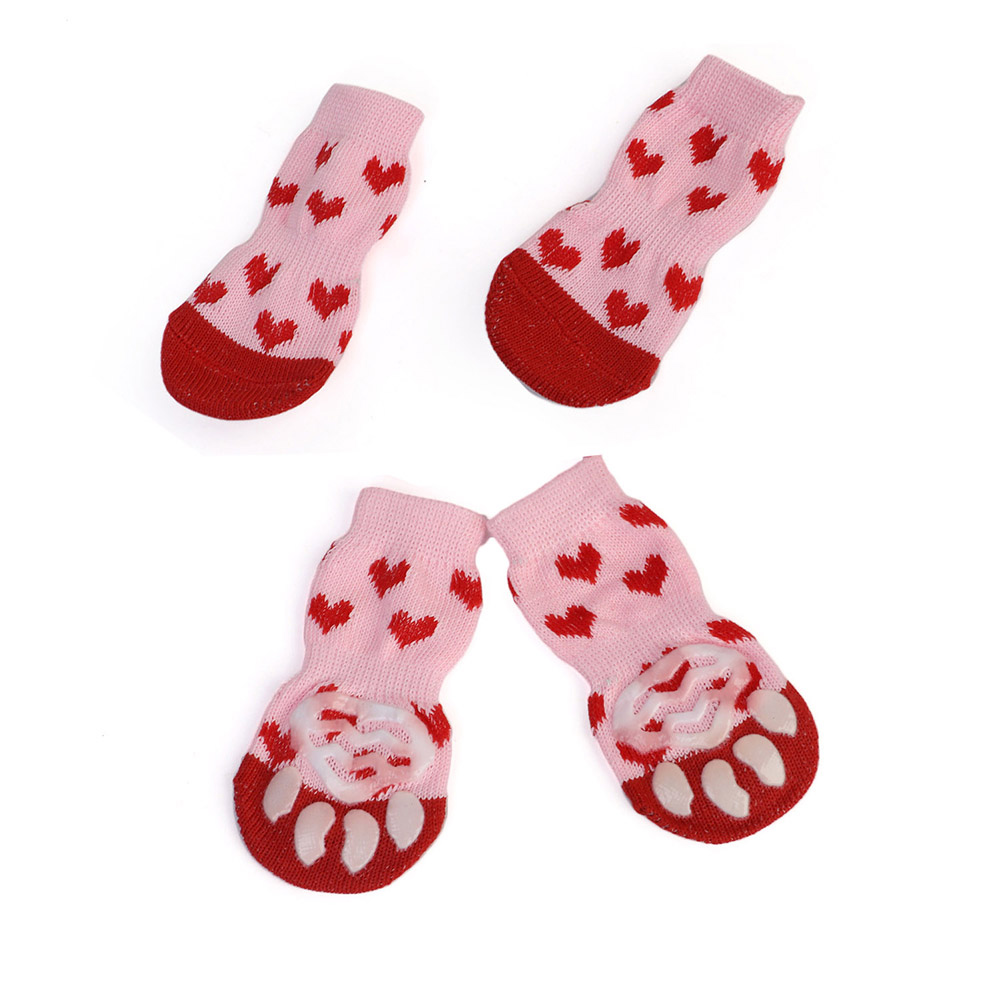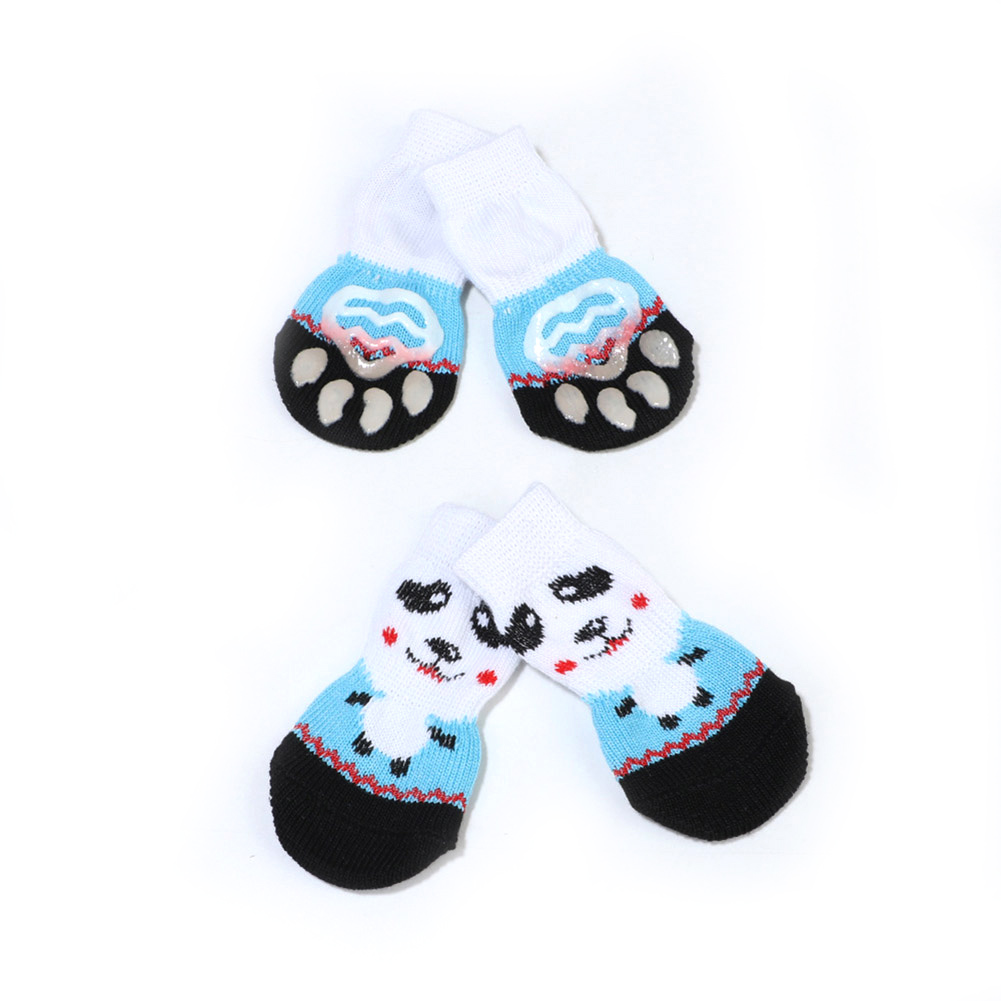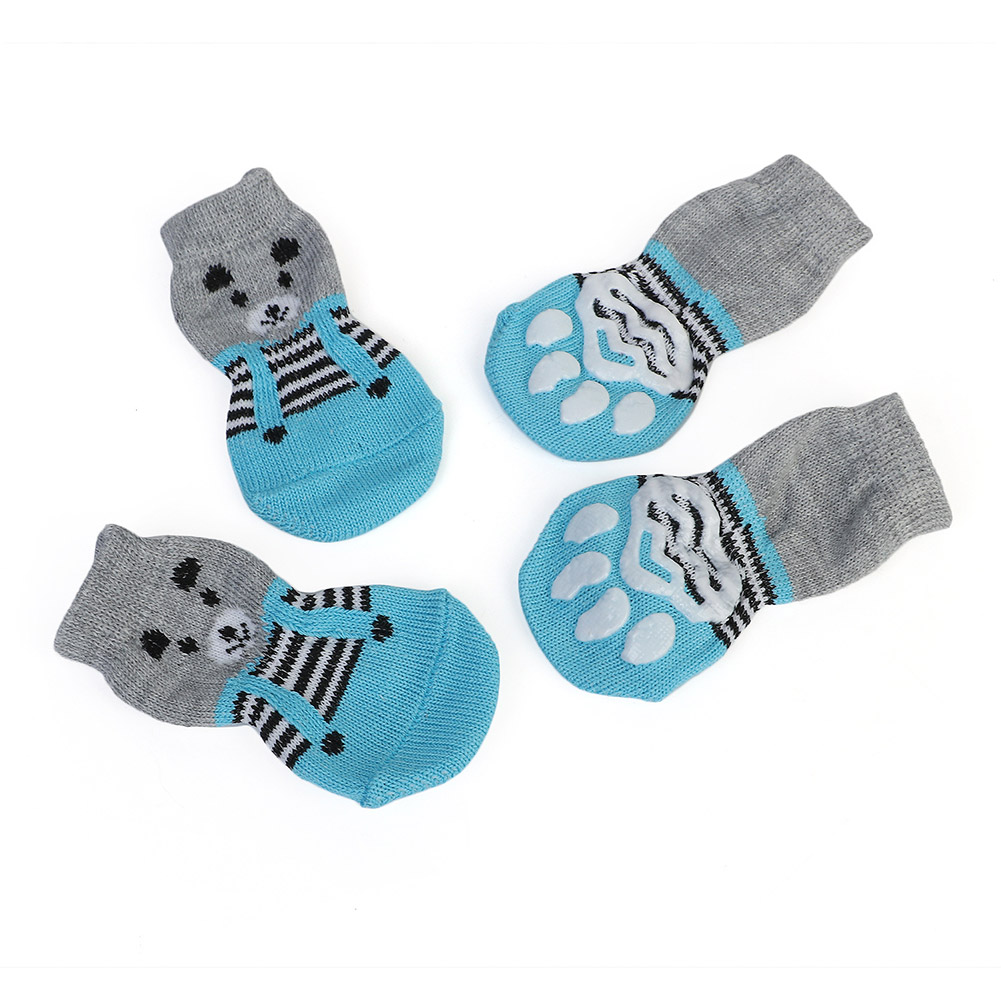 Specifications:
Size: S, M, L
Color: Pink, Red, Blue, Gray
Material: Fabric/Cotton
Feature: Keep Warm, Lovely
Style: Cute, Warm
Suit for: Puppy, Cat, Small Dog, Medium Dog, Large Dog
Dog breeds: French Bulldog, Beagle, Poodle, Yorkshire Terrier, Dachshund, Miniature Schnauzer, Pembroke Welsh Corgi, Cavalier King Charles Spaniel, Shih Tzu, Boston Terrier, Pomeranian, Havanese, Shetland Sheepdog, Chihuahua, Pug, Maltese, West Highland Terrier, Shiba Inu, Bichon Frise, Papillon, Scottish Terrier, Miniature Pinscher, Cairn Terriers, Lhasa Apsos, Italian Greyhound, Labrador Retriever, German Shepherd Dog, Golden Retriever, Boxer, Standard Poodle, Rottweiler, Doberman Pinscher, German Shorthaired Pointer, Siberian Husky, Australian Shepherd, Chinese Shar-Pei, Dalmatians, Alaskan Malamutes, Samoyeds, Portuguese water dogs, Bullmastiffs, Bloodhounds, St. Bernard, Akitas, Belgian Malinois, Chesapeake Bay retrievers, Rhodesian ridgebacks, Collies, Basset hounds, Newfoundlands, Mastiffs, Bernese Mountain dogs, Doberman pinschers, Great Danes, Siberian husky, Boxers, Rottweilers, Golden retrievers, German shepherd, Labrador Retrievers
Tag: dog socks, puppy socks, non slip dog socks, dog paw socks, dog grip socks, chihuahua socks, goldendoodle socks, anti slip dog socks, dog socks for dogs, shih tzu socks, pet socks for dogs