Description
Cooling vests are typically based on the evaporative mechanism, which is natural and this is what our body uses when we sweat. The phenomenon is quite simple and is being used since primitive times.
A long time ago, humans used to put wet towels or cloth on their heads or cover their bodies to beat the intense heat. Today, it's modernly used in swamp coolers and chillers to regulate indoor temperatures.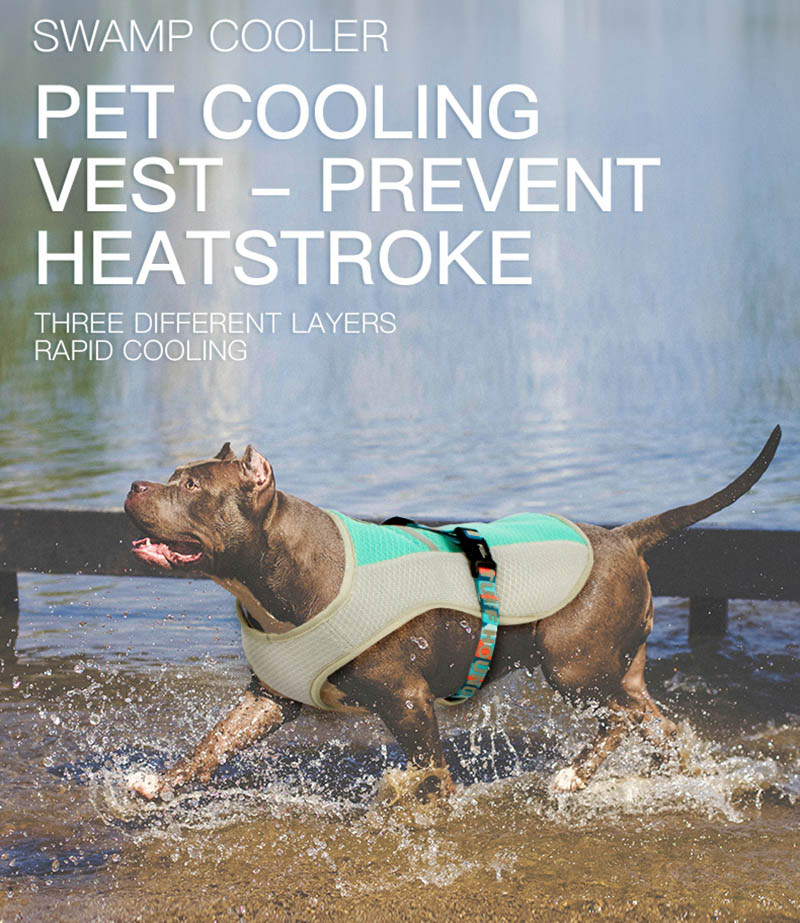 Features
Three-layer fabric: the outer layer is a refractive layer, which helps to evaporate heat, block the sunlight, and the middle is the water storage layer. After weaving, wring out and store a large amount of water, evaporation takes away the heat, and the innermost layer is the cooling layer, which conveys the coolness of the water give skin
UV protection: outer fabric, no fear of ultraviolet light, reflecting excess heat
Back opening design: a back opening design for easy connection to chest back and traction rope
Lightweight: Designed with lightweight yet durable materials that will not weigh down your dog while in use!
Shoulder and back reflective strip design, it is safer to walk the dog in the rainy weather and dark night.
Easy to use: Setting up your cooling dog vest is as easy as turning on the hose! Simply soak the jacket, ring out excess water, and place it on your dog!
Size Chart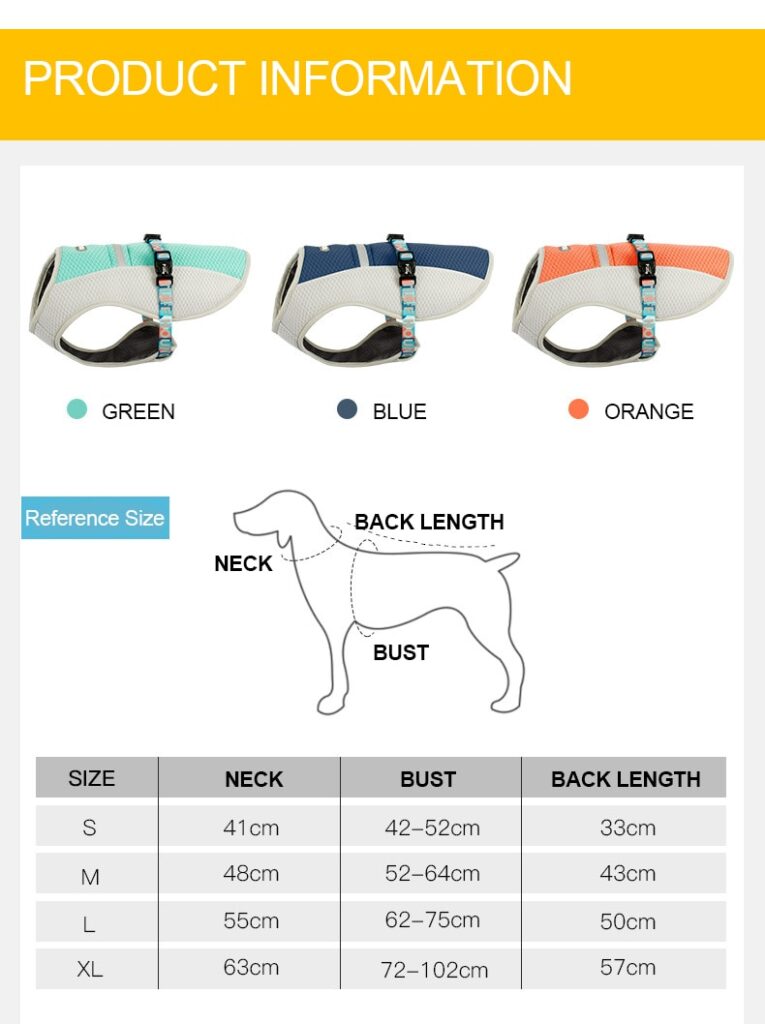 ​Note: 1cm = 0.394 inches
Package Content
1 x DogMEGA Cooling Dog Vest
Product Pictures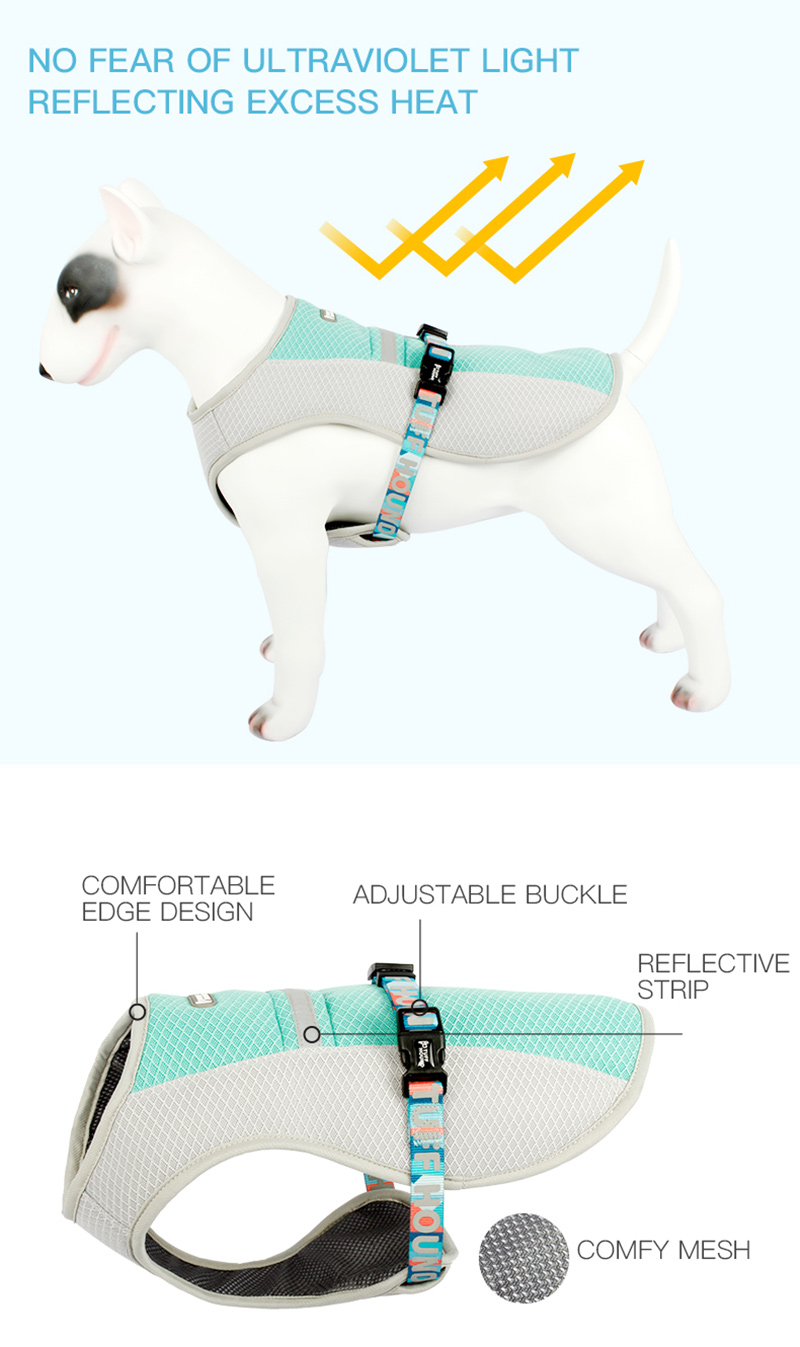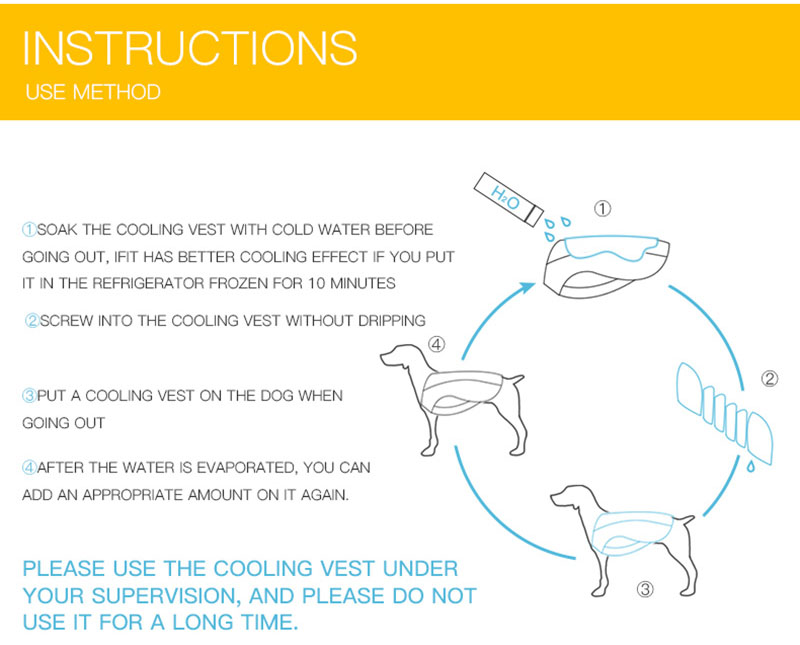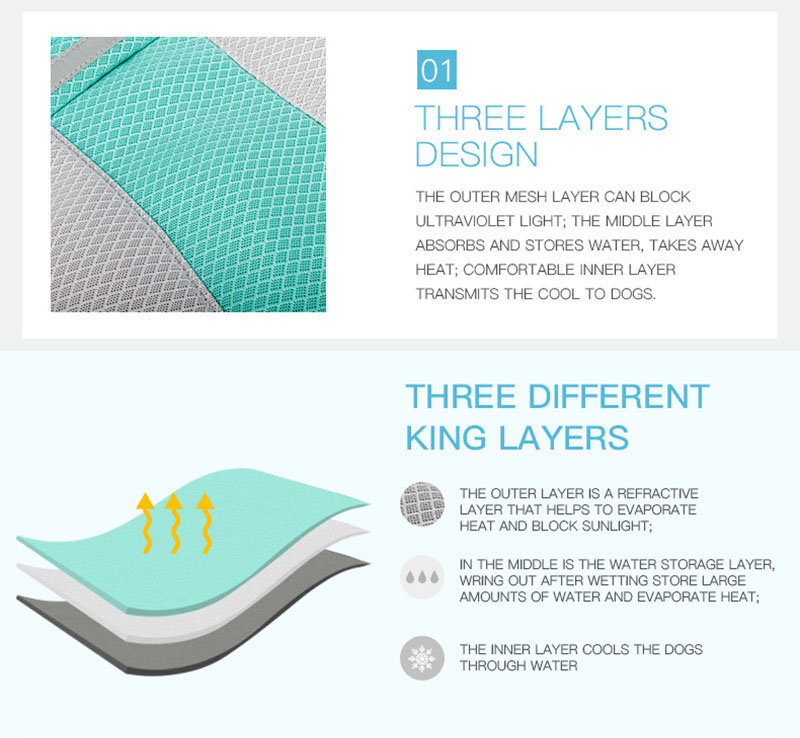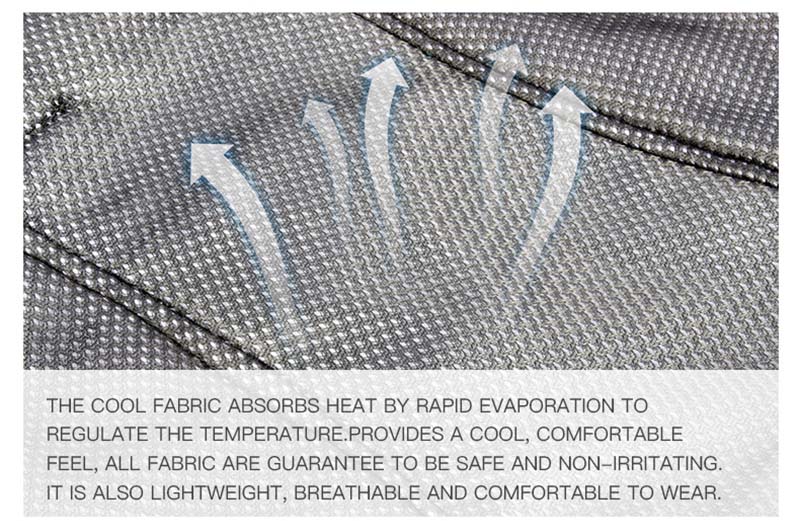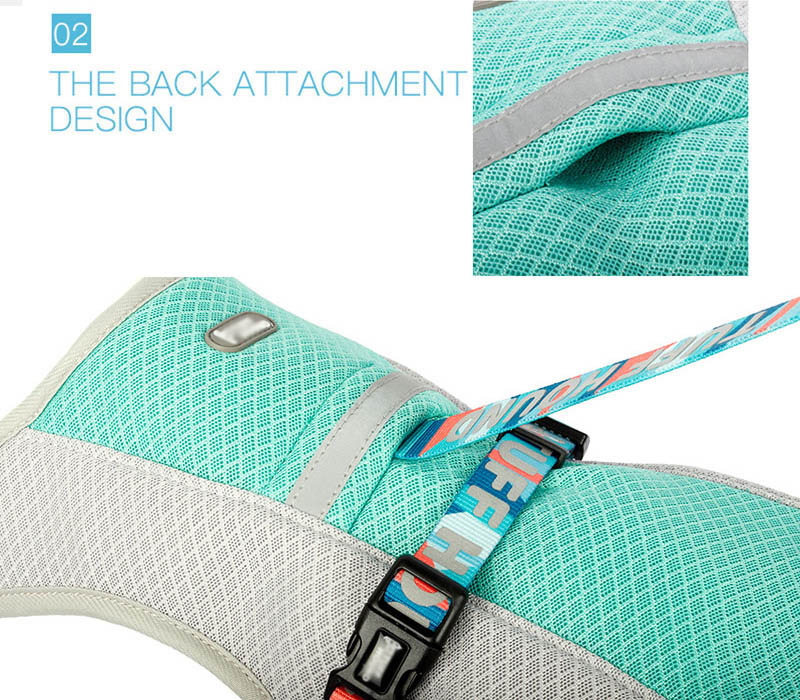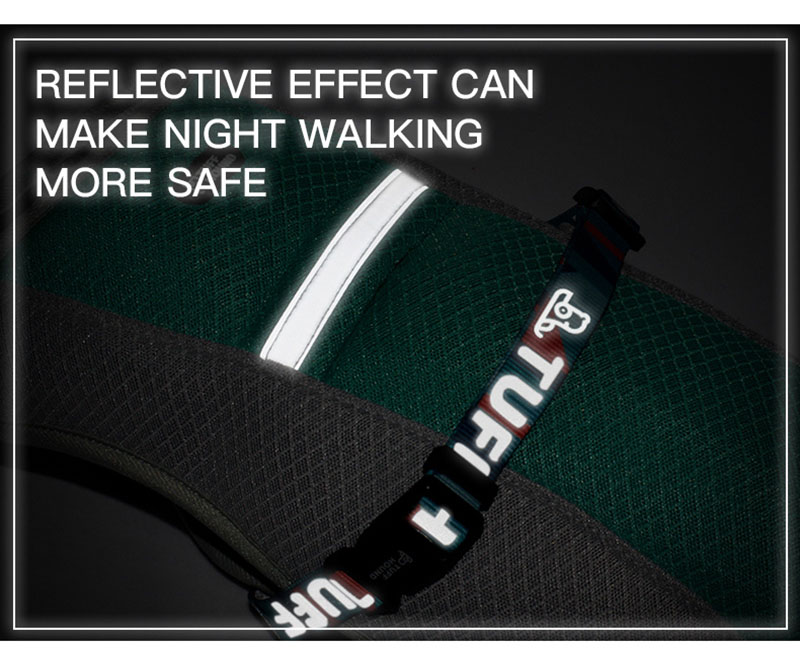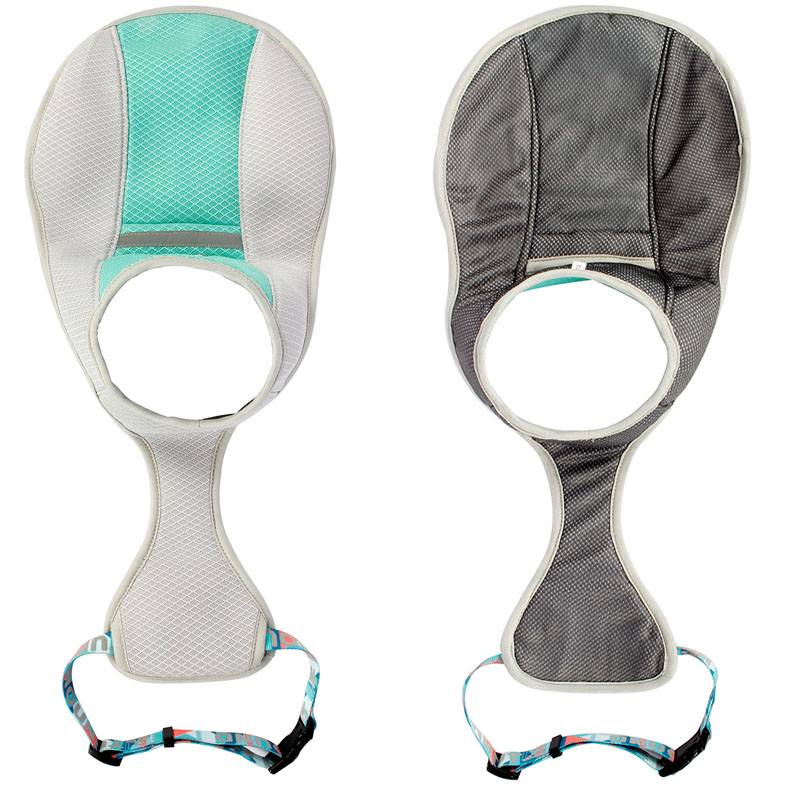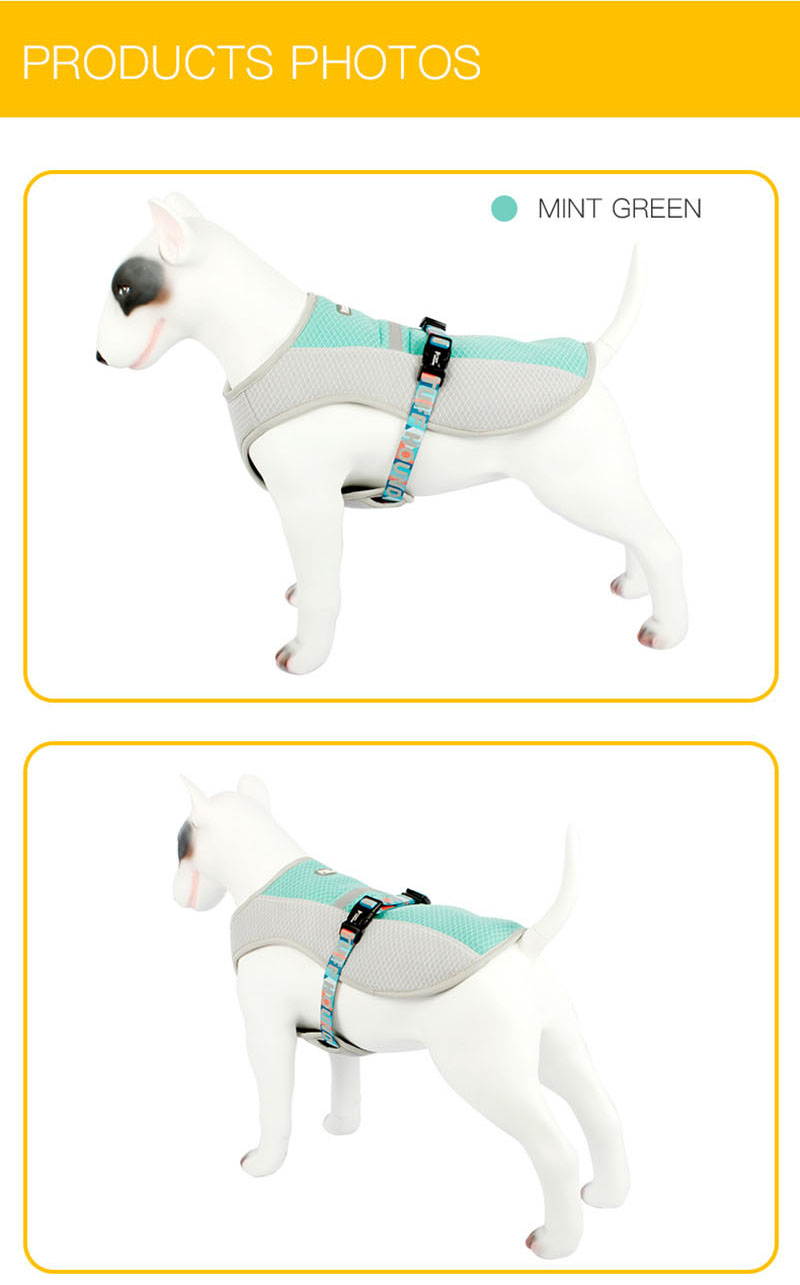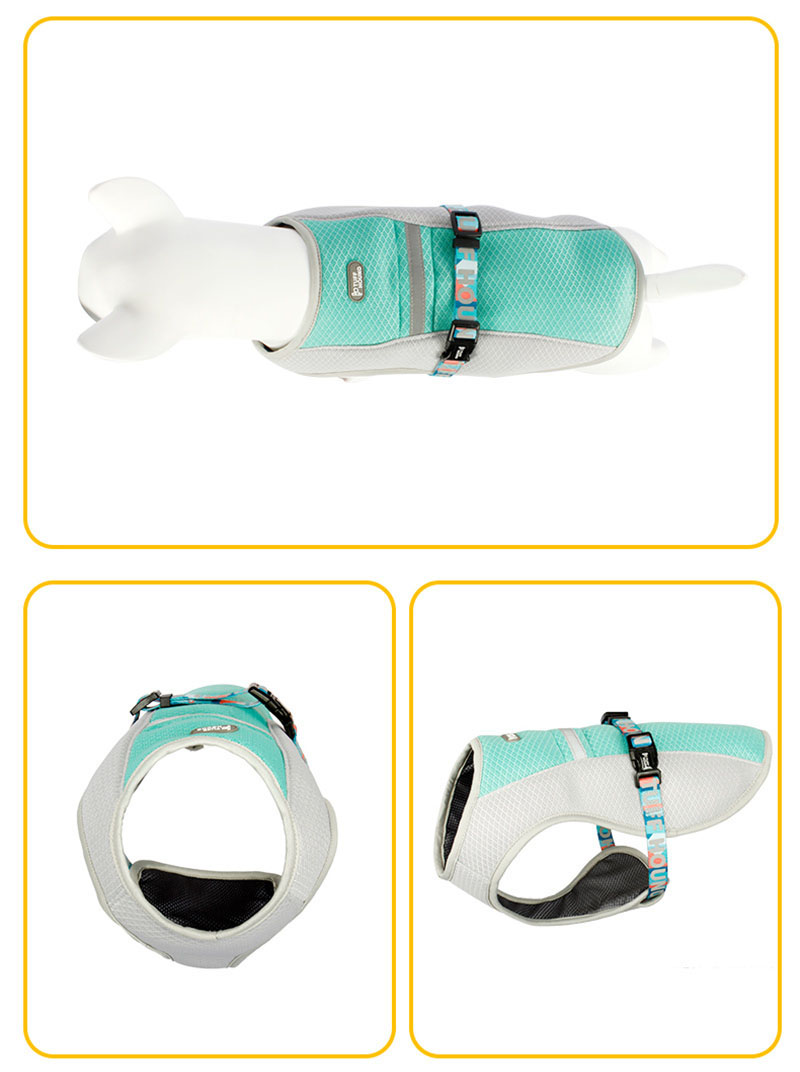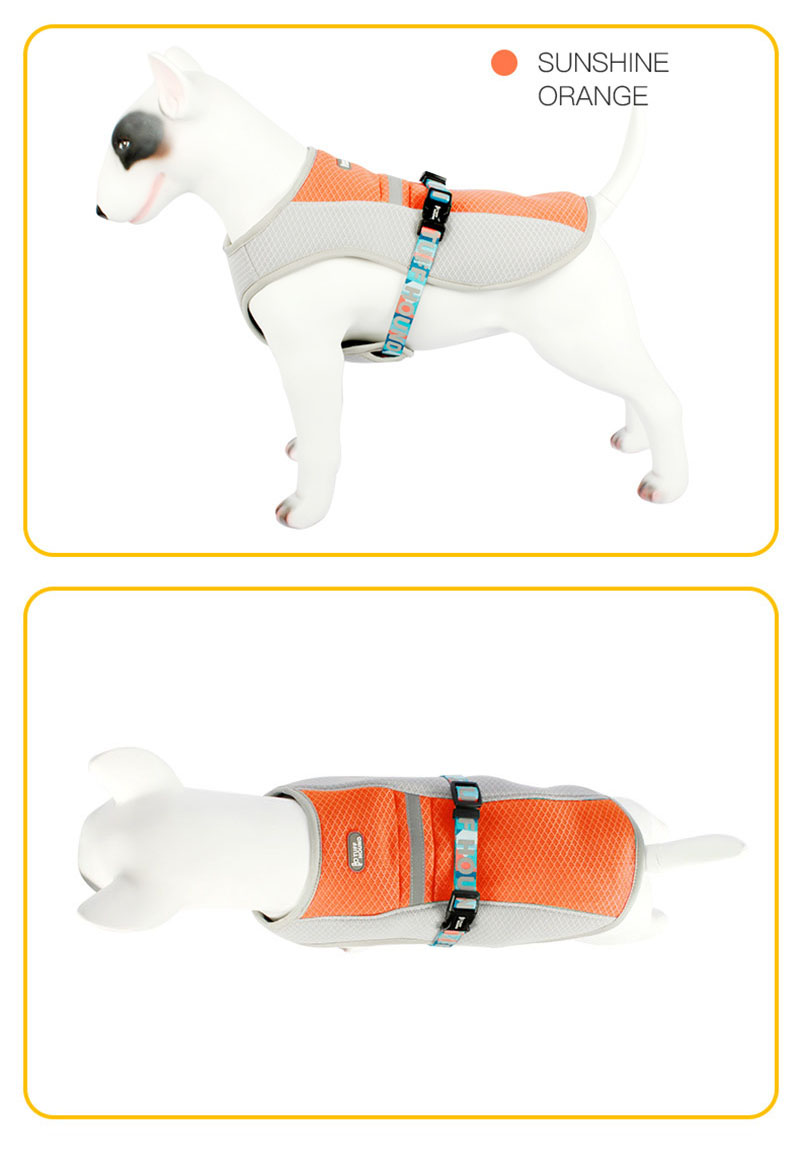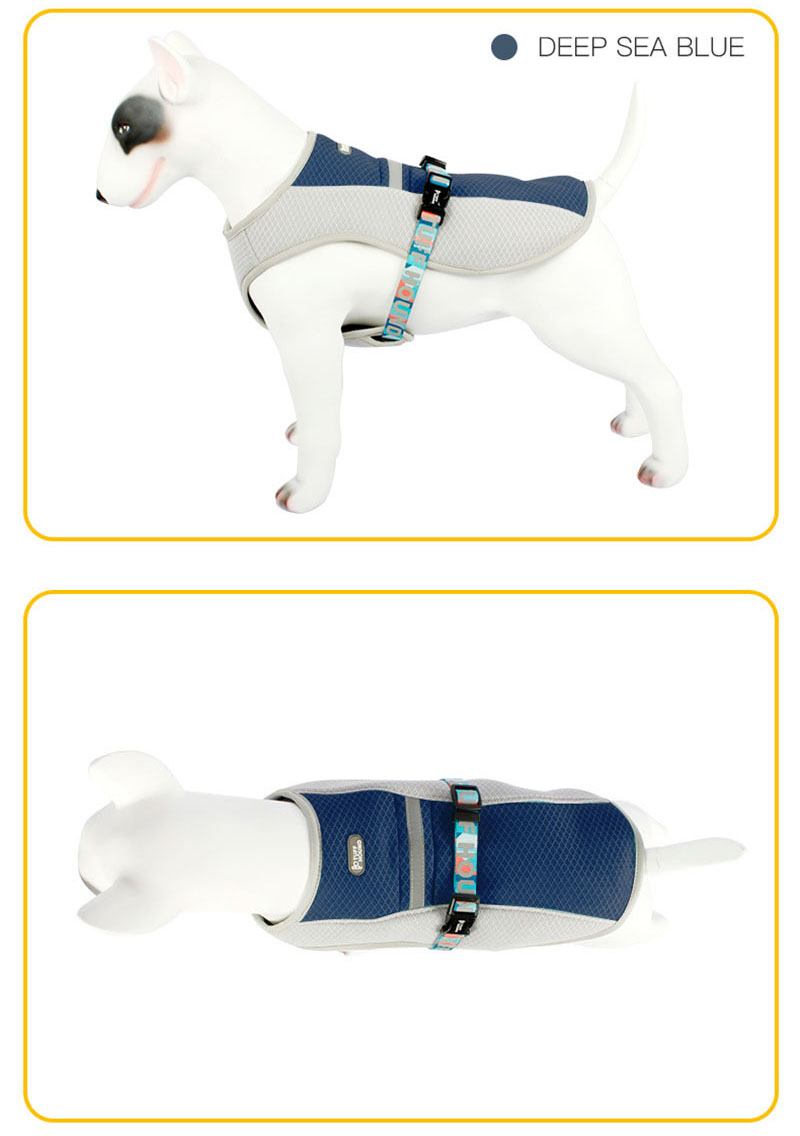 Specifications:
Size: S, M, L, XL
Color: Green, Orange, Blue
Hand wash using mild detergent and hang dry.
Material: Mesh/Nylon/Reflective
Feature: Adjustable, Reflective, Breathable
Activity: hiking, biking, cycling, walking
Brand: DogMEGA
Suit for: Cat, Small Dog, Medium Dog, Large Dog
Dog breeds: French Bulldog, Beagle, Poodle, Yorkshire Terrier, Dachshund, Miniature Schnauzer, Pembroke Welsh Corgi, Cavalier King Charles Spaniel, Shih Tzu, Boston Terrier, Pomeranian, Havanese, Shetland Sheepdog, Chihuahua, Pug, Maltese, West Highland Terrier, Shiba Inu, Bichon Frise, Papillon, Scottish Terrier, Miniature Pinscher, Cairn Terriers, Lhasa Apsos, Italian Greyhound, Labrador Retriever, German Shepherd Dog, Golden Retriever, Boxer, Standard Poodle, Rottweiler, Doberman Pinscher, German Shorthaired Pointer, Siberian Husky, Australian Shepherd, Chinese Shar-Pei, Dalmatians, Alaskan Malamutes, Samoyeds, Portuguese water dogs, Bullmastiffs, Bloodhounds, St. Bernard, Akitas, Belgian Malinois, Chesapeake Bay retrievers, Rhodesian ridgebacks, Collies, Basset hounds, Newfoundlands, Mastiffs, Bernese Mountain dogs, Doberman pinschers, Great Danes, Siberian husky, Boxers, Rottweilers, Golden retrievers, German shepherd, Labrador Retrievers
Tag: Cooling Dog Vest, cooling jacket for dogs, cool coats for dogs, best dog cooling vest, ice vest for dogs, Frenchie cooling vest, cooling vest for french bulldog, greyhound cooling vest, bulldog cooling vest, husky cooling vest, k9 cooling vest, cooling vest for huskies, pug cooling vest