Description
The evaporative cooling principle of this vest will drop the temperature of your dog's skin once you have soaked the vest in water. The middle absorbent cotton holds water away from the skin and the mesh distributes the cooling effect.
It's made from a lightweight material that is a pale color and will deflect sunlight and provide UV protection. There is a leash attachment point and a zipper to adjust the size and neck width for comfort. The reflective strips are for safety in poorer light.
Features
TECHNOLOGY: dog cooler with 3 layer cooling fabric, Soak it in cold water, wring it out, and put the cooling vest on your dog, Evaporative cooling principle, During the phase transition from liquid water to water vapor, temperature drops, mesh material help wicking water, middle absorbent cotton holding water isolate from dog's skin, mesh scatter the ice feel to 4-way of dog's body.
PERFORMANCE: soft and lightweight material for all range movements, the dog cooling vest also helps UV protective, prevent the strong sunlight from hot summer, protect the dog from sunburn, make the dog feel like in a cool swamp
DOG COOLING VEST: leash attachment point, Zinc-alloy D-ring on the dog's back allow you to get the best no pull for dog
SIZE ADJUSTMENT: The zipper with adjustable size keep dogs feel comfortable, and the velcro helps the harness fixed on the dog, keep the zipper fixed, and helps adjust the neck width. The strap with 3M Reflective offers a high visibility
HEAT REFLECTIVE: the dog cooling jacket work as a parasol and the gray color reflect the heat from the sun, the green color higher visibility, the inside rope helps size adjust, and the rope with reflective helps security
Size Chart
Package Content
1 x DogMEGA Dog Cooling Vest Harness Cooler Jacket
Product Pictures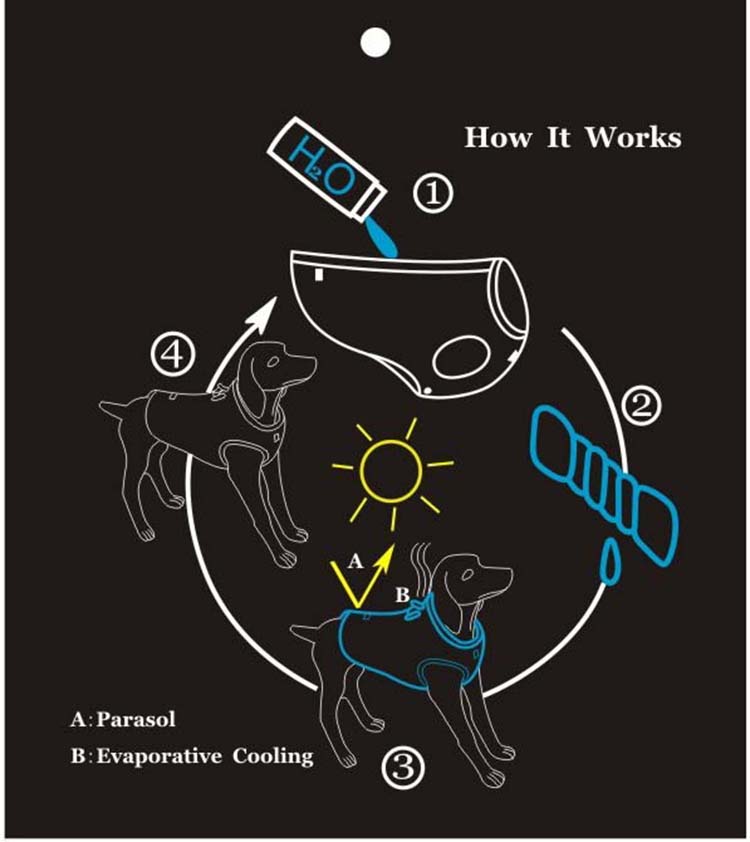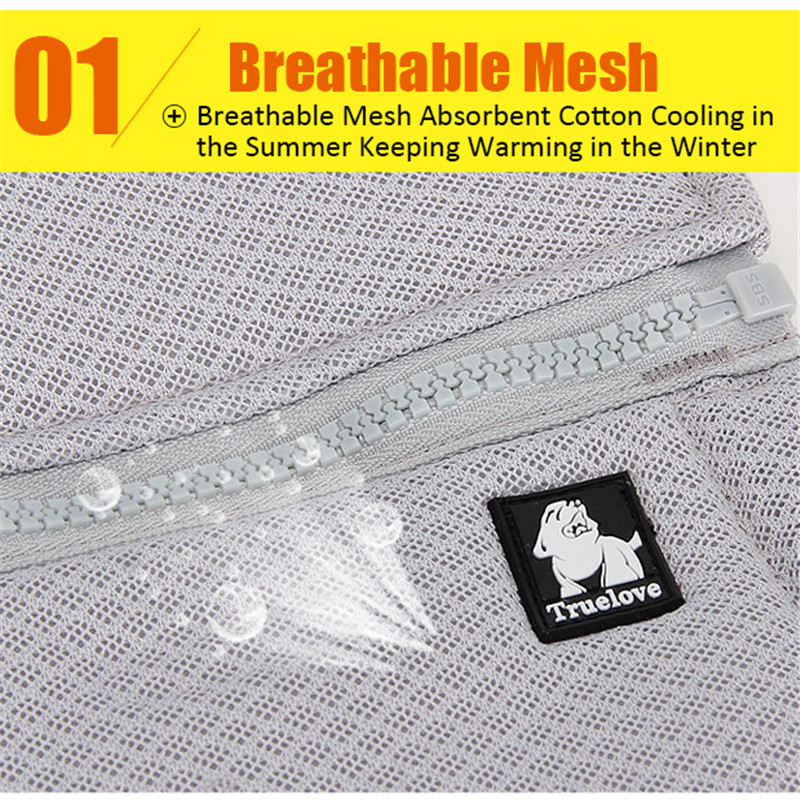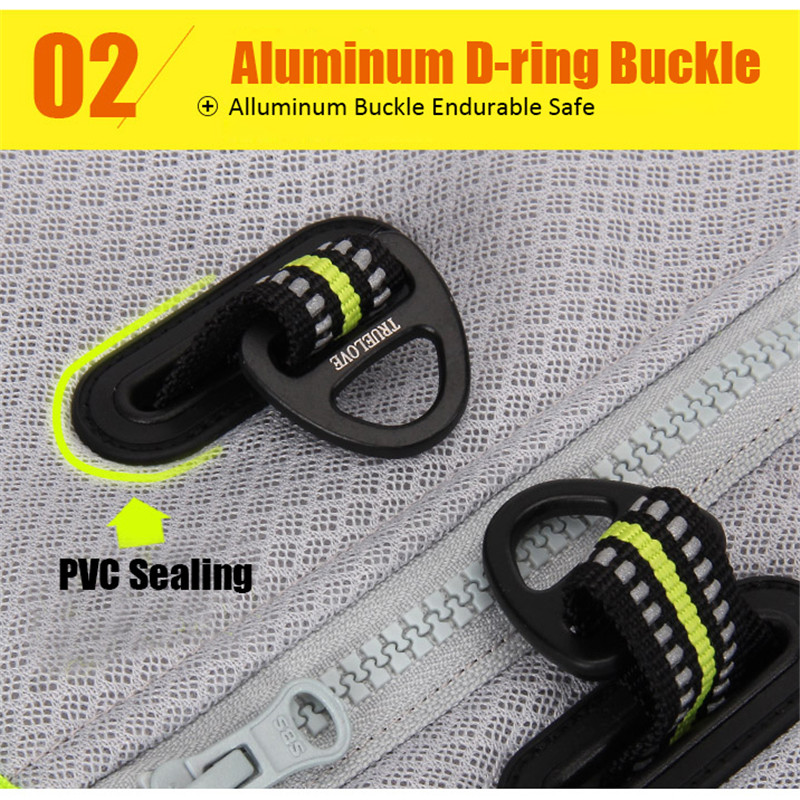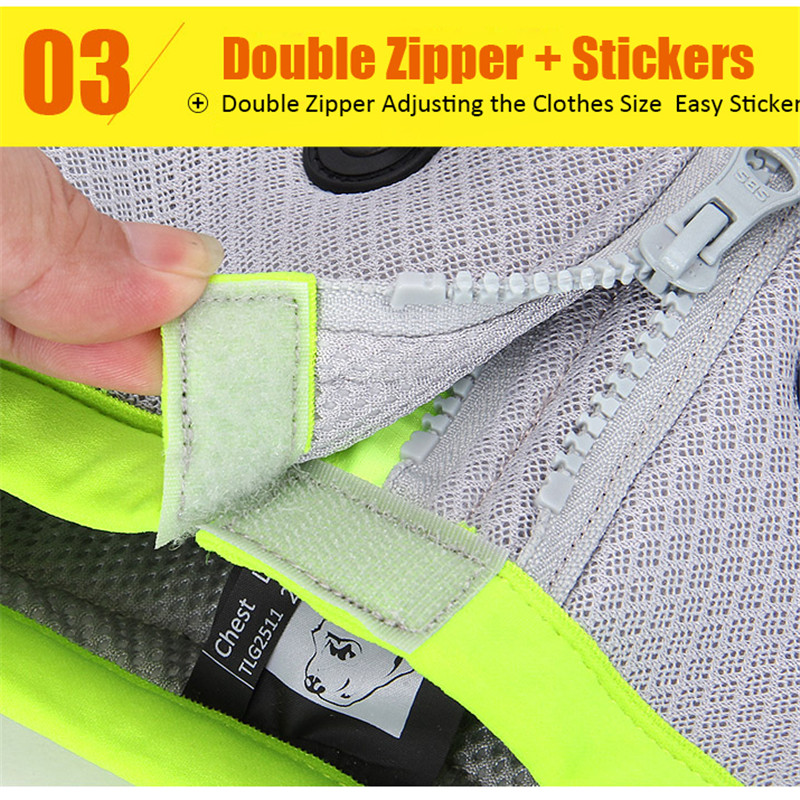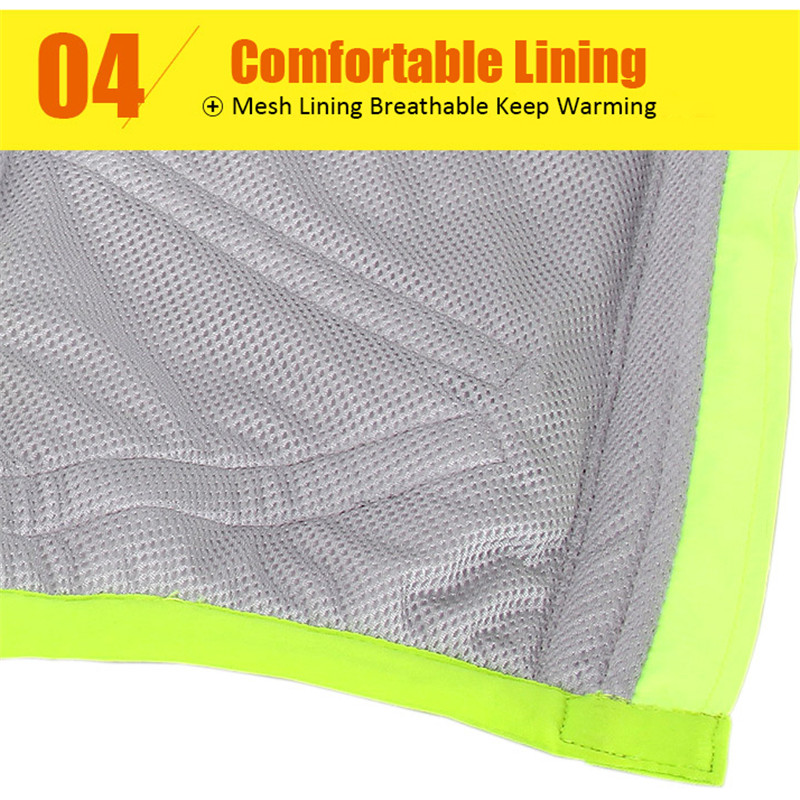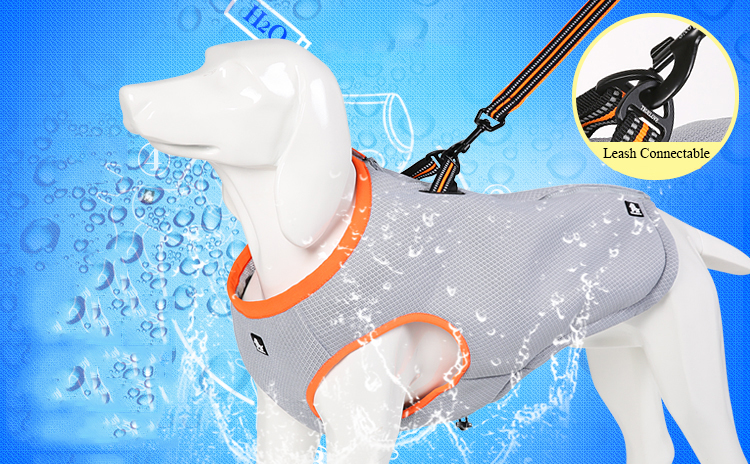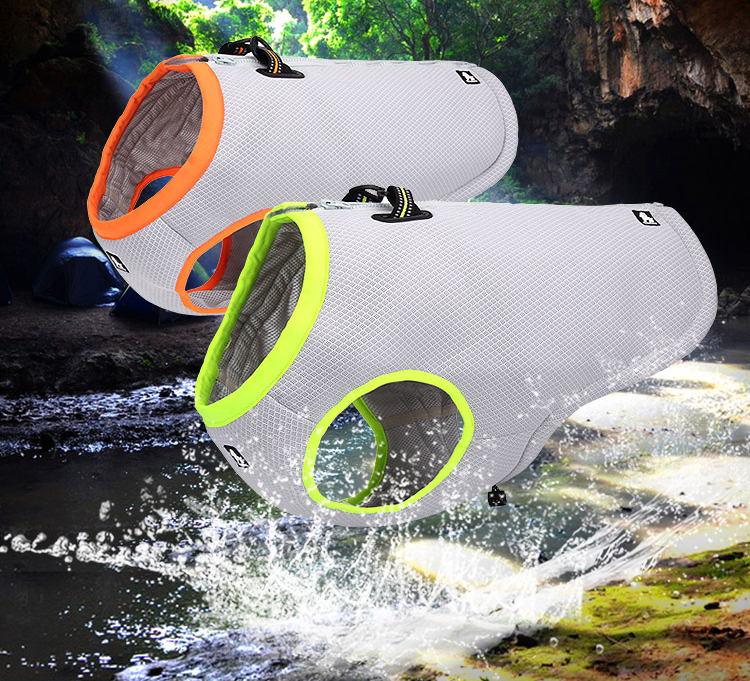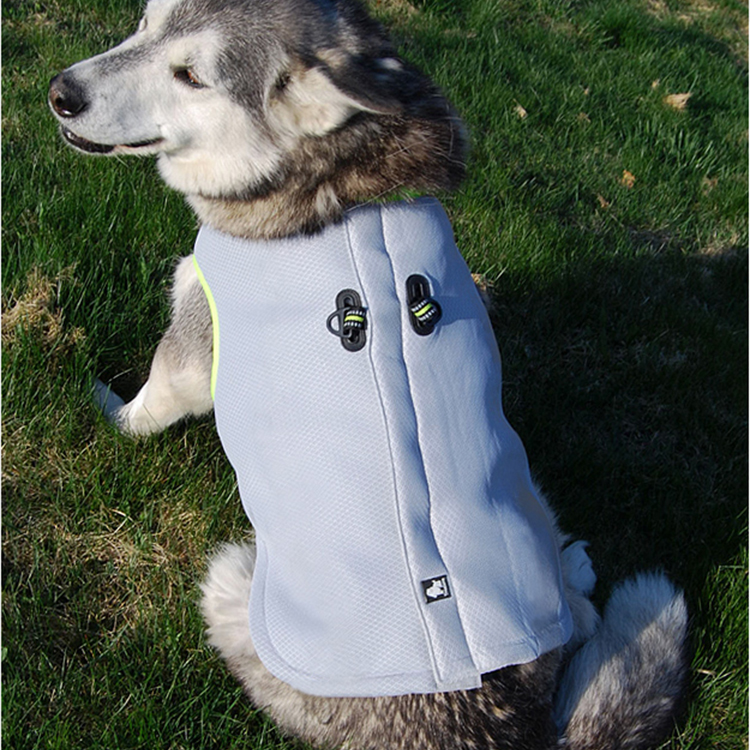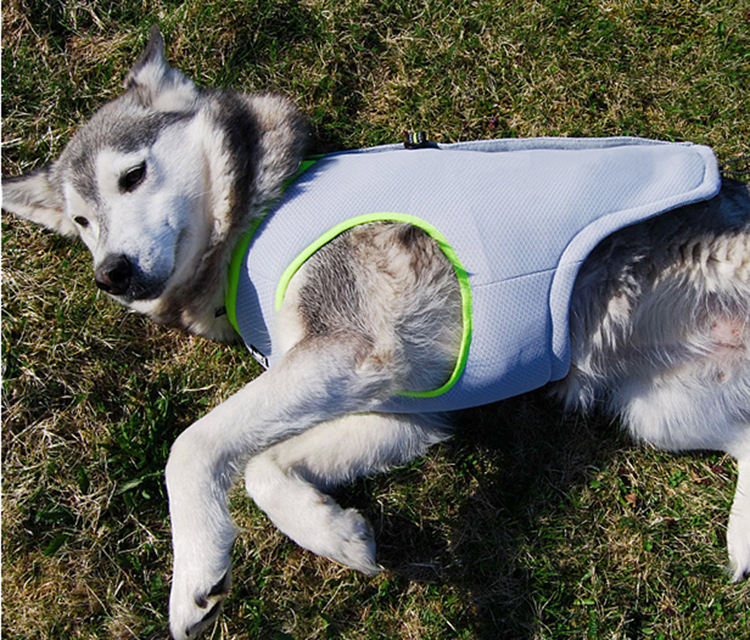 Specifications:
Size: XXS, XS, S, M, L, XL, XXL
Color: Green, Orange
Hand or machine wash in cold water.
Material: Mesh with absorbent cotton lining, 3M reflective, SBS zipper, Aluminimum alloy D-ring.
Feature: Adjustable, Reflective, Breathable
Activity: hiking, walking
Brand: DogMEGA
Suit for: Cat, Small Dog, Medium Dog, Large Dog
Dog breeds: French Bulldog, Beagle, Poodle, Yorkshire Terrier, Dachshund, Miniature Schnauzer, Pembroke Welsh Corgi, Cavalier King Charles Spaniel, Shih Tzu, Boston Terrier, Pomeranian, Havanese, Shetland Sheepdog, Chihuahua, Pug, Maltese, West Highland Terrier, Shiba Inu, Bichon Frise, Papillon, Scottish Terrier, Miniature Pinscher, Cairn Terriers, Lhasa Apsos, Italian Greyhound, Labrador Retriever, German Shepherd Dog, Golden Retriever, Boxer, Standard Poodle, Rottweiler, Doberman Pinscher, German Shorthaired Pointer, Siberian Husky, Australian Shepherd, Chinese Shar-Pei, Dalmatians, Alaskan Malamutes, Samoyeds, Portuguese water dogs, Bullmastiffs, Bloodhounds, St. Bernard, Akitas, Belgian Malinois, Chesapeake Bay retrievers, Rhodesian ridgebacks, Collies, Basset hounds, Newfoundlands, Mastiffs, Bernese Mountain dogs, Doberman pinschers, Great Danes, Siberian husky, Boxers, Rottweilers, Golden retrievers, German shepherd, Labrador Retrievers
Tag: cooling dog vest, cooler jacket for dogs, cool coats for dogs, best dog cooling vest, ice vest for dogs, cooling harness for dogs, Frenchie cooling vest, cooling vest for french bulldog, greyhound cooling vest, bulldog cooling vest, cooling harness, husky cooling vest, k9 cooling vest, cooling vest for huskies, pug cooling vest