Description
Does your dog run off during his nightly potty trip? Or maybe your nighttime walk takes you past roads without street lights.
If you are having pooch visibility problems, then an LED dog collar is exactly what you need. This light-up collar allows you to keep track of your dog in the dark, fog and snow!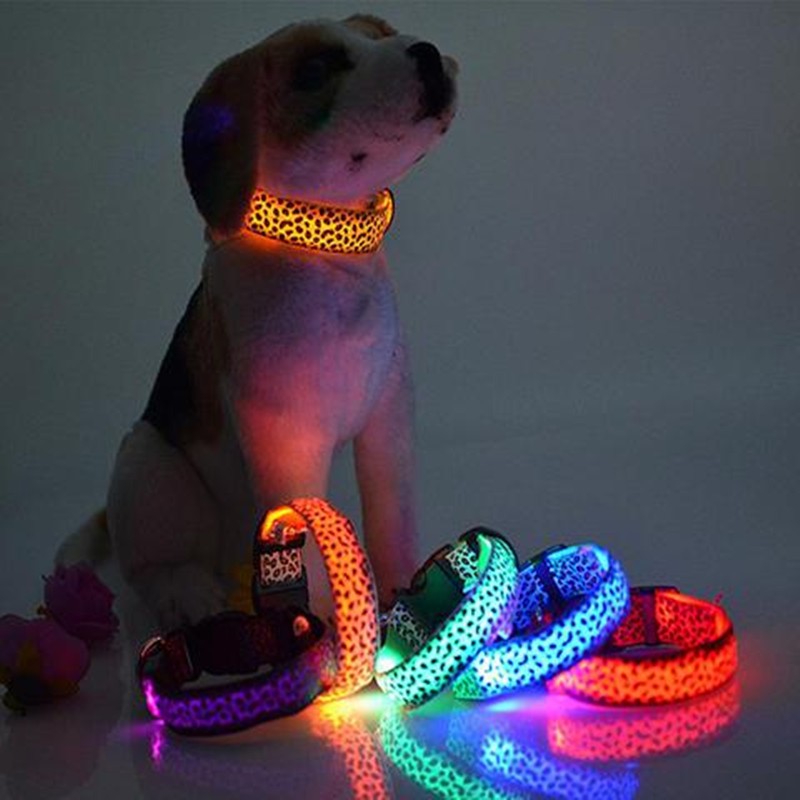 Features
LED light glows and flashes in darkness.
Helps to keep you and your dog & other pets safe during walking.
Provide safety for your dogs and pets while it's out alone at night.
Easy to use: simply pushing the control button makes the light ON/FLASH/OFF.
Collar has 4 modes controlled with a switch on the collar Solid Light, Fash Blink, Slow Blink, and Off.
Package Content
1x Dog Collar LED
Size Chart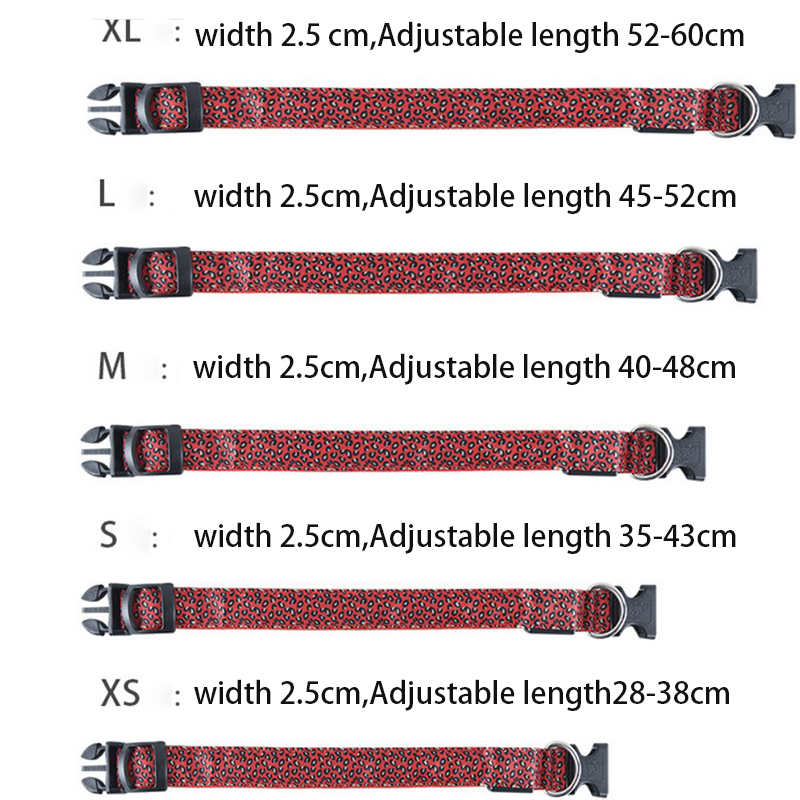 Measure your dog as you would for a regular collar. If your pup is on either end of a particular size, choosing the next size up or down will result in a more snug fit.
This LED dog collar is weatherproof. Not waterproof. The difference is that the collar can handle some light rain or snowfall. But in a heavy downpour or if your dog decides to paddle in a creek, you'll ruin the collar. So, keep it dry!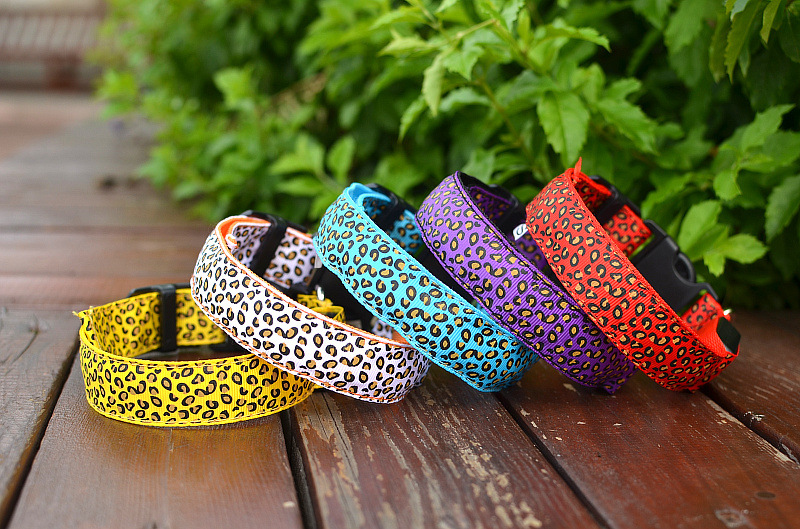 This collar charges by a USB cable that is included in the box. Simply plug the cable into your computer or phone jack, and you are good to go. It takes an hour for a full charge, and off this, you had 2 -3 hours of run time.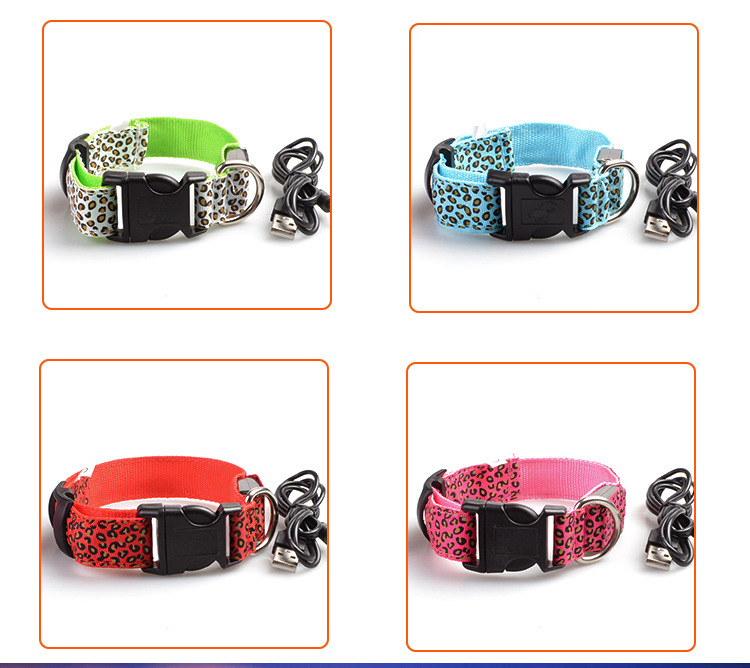 Product images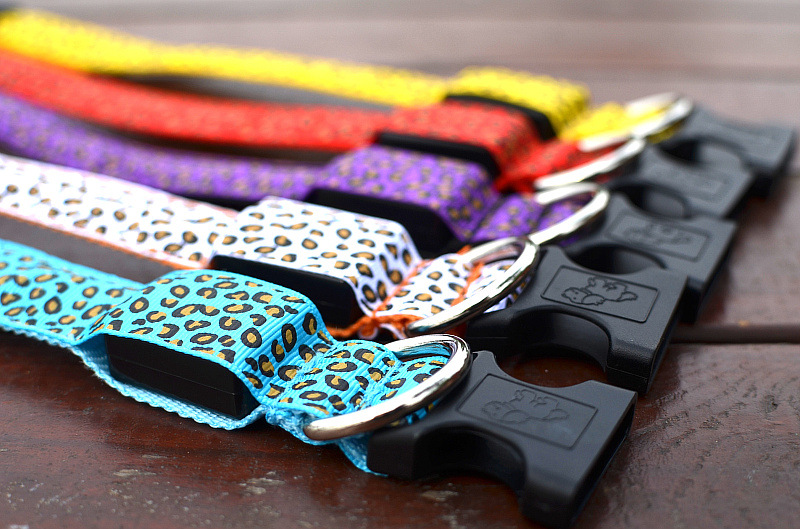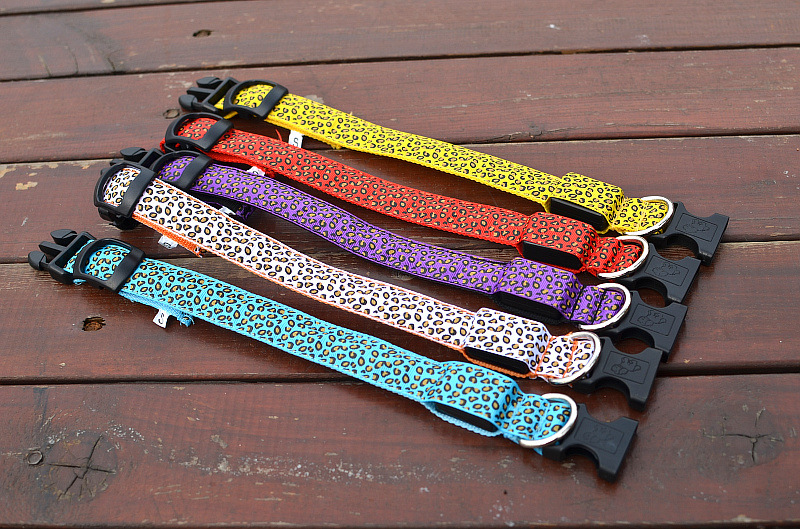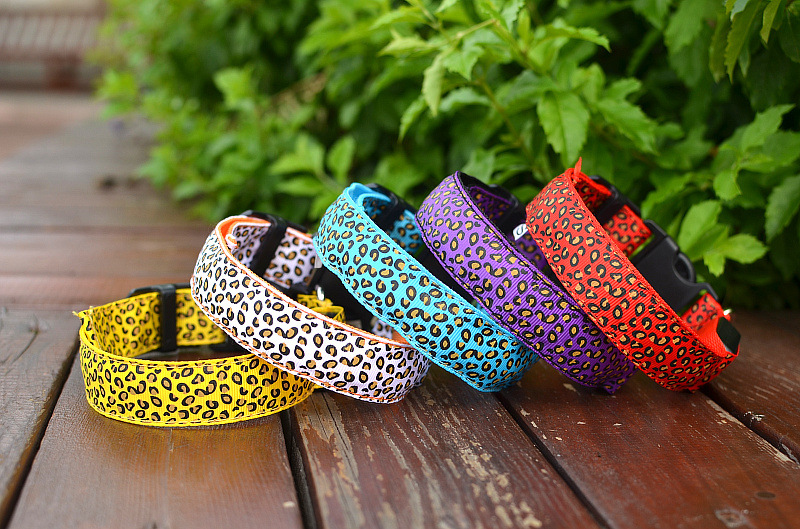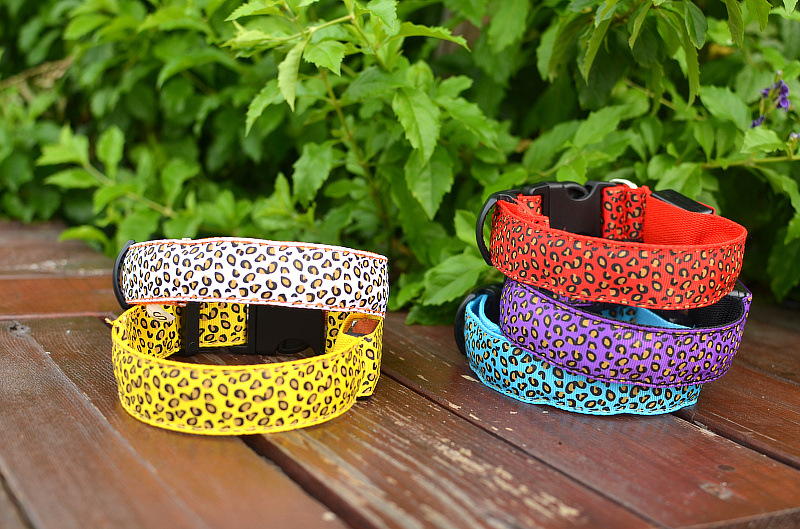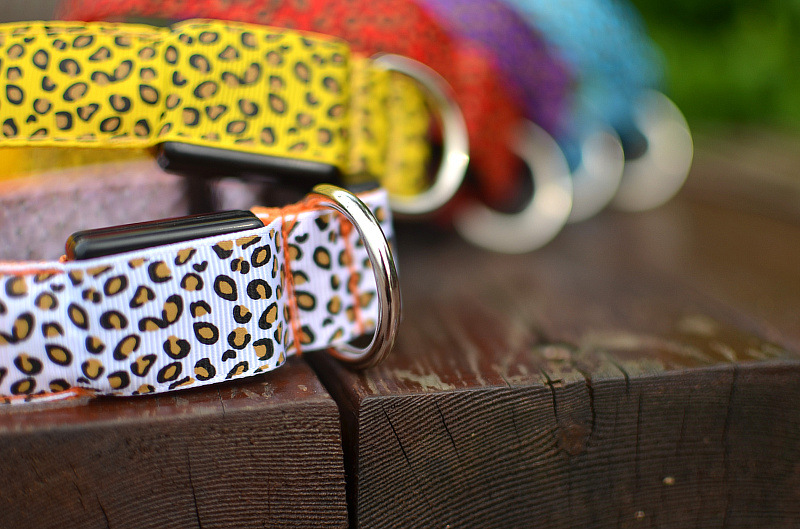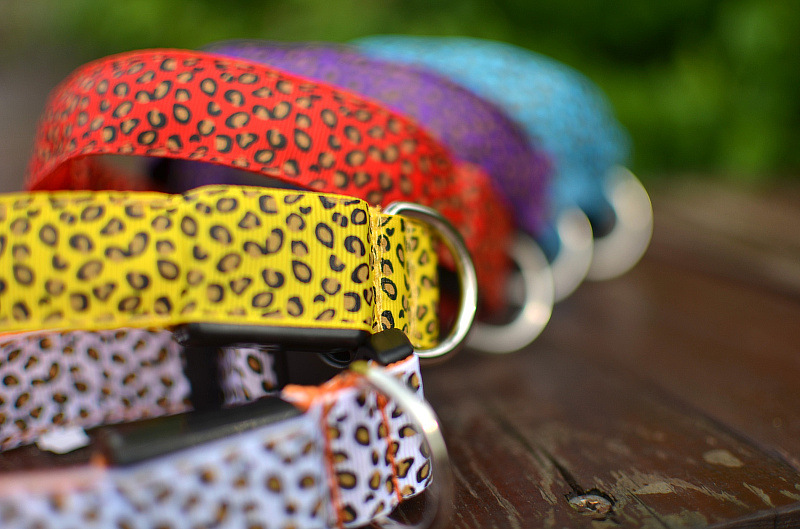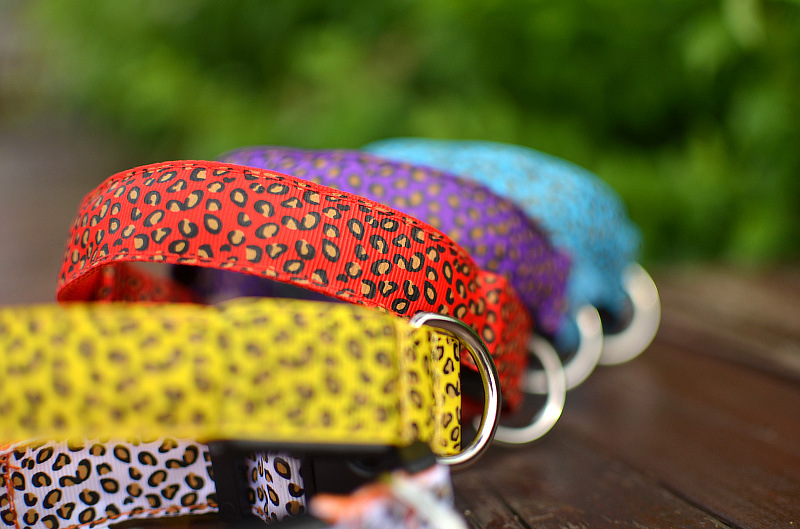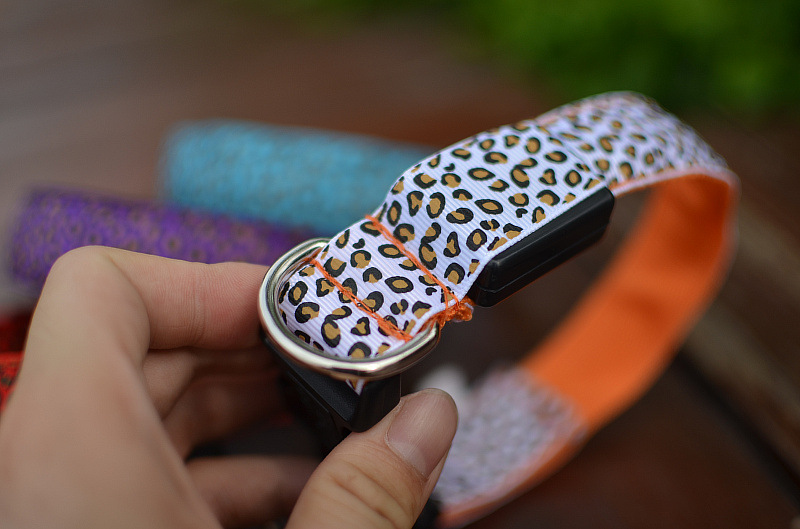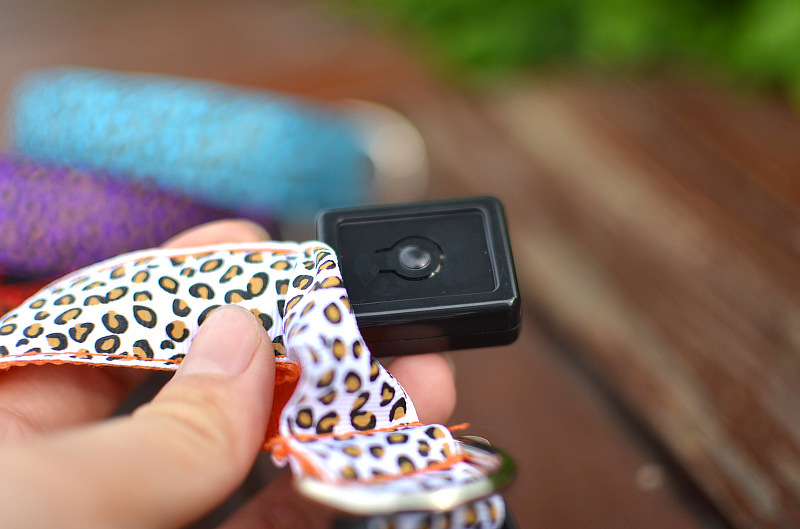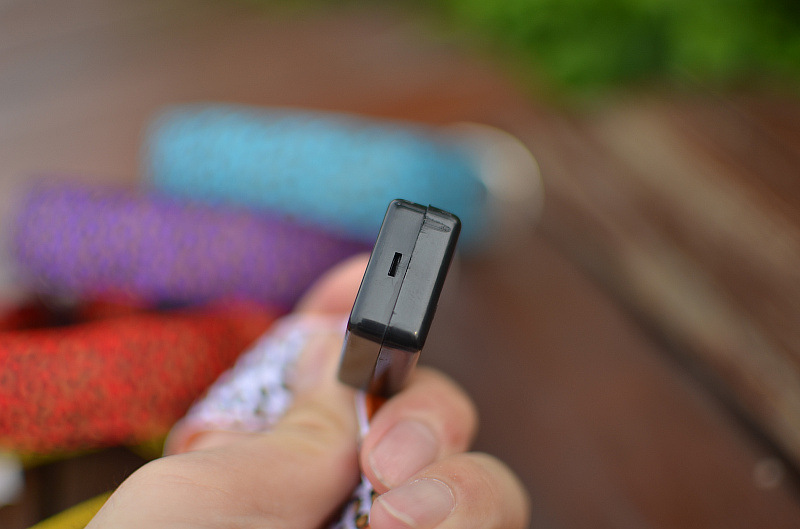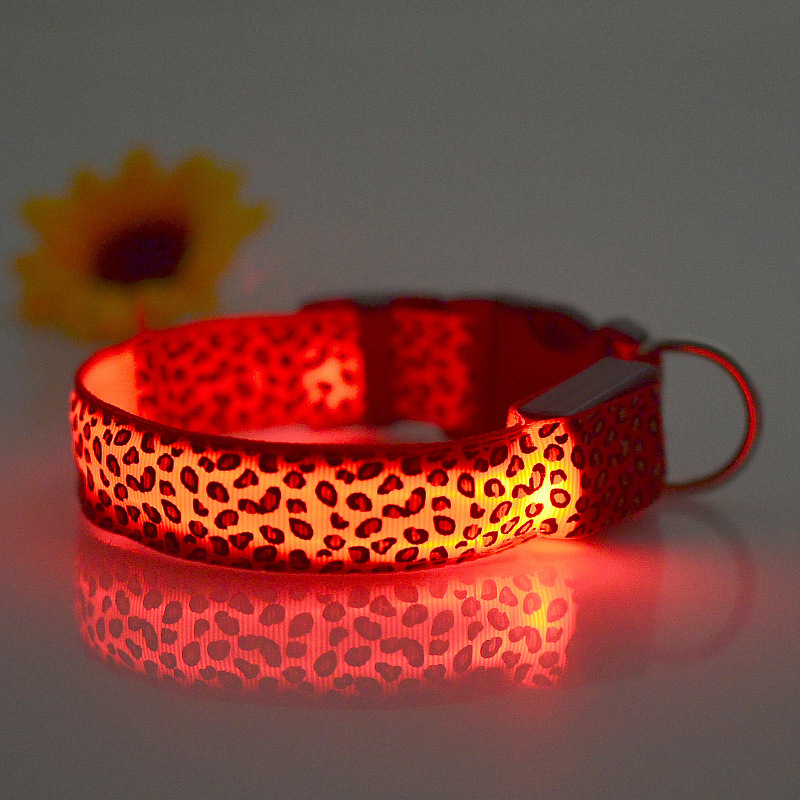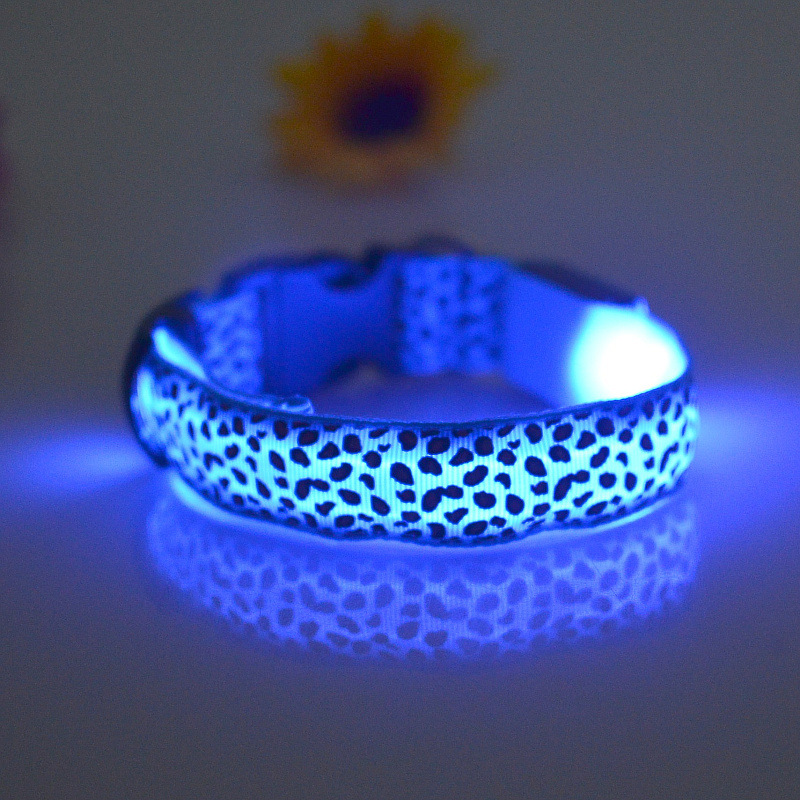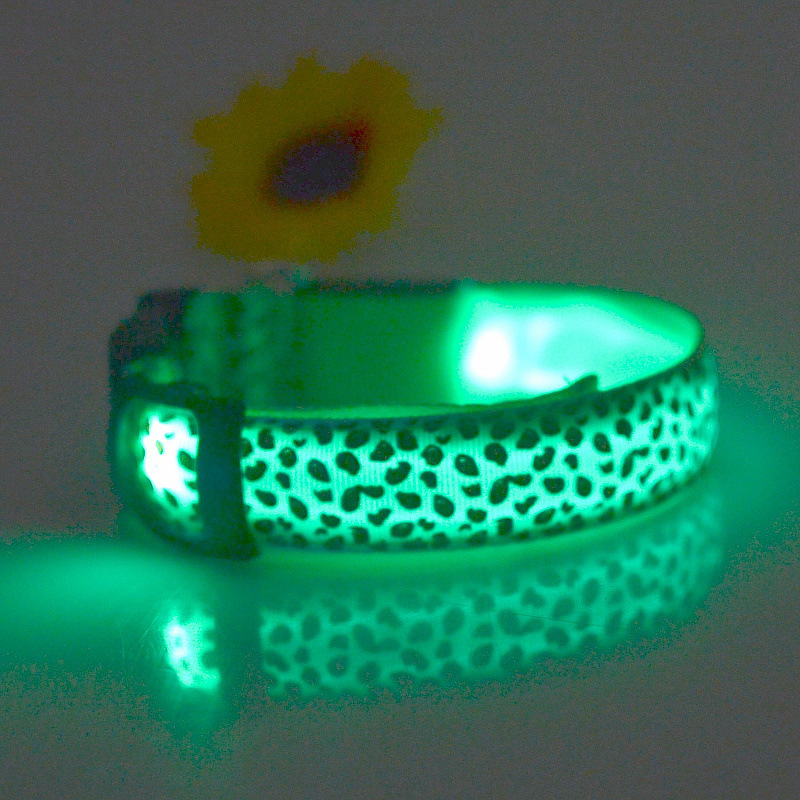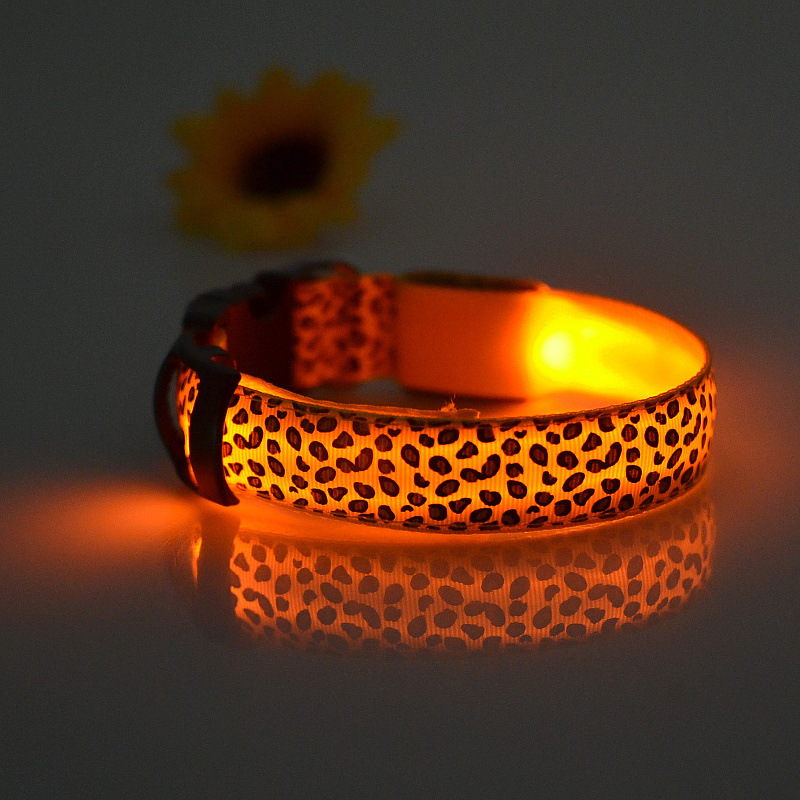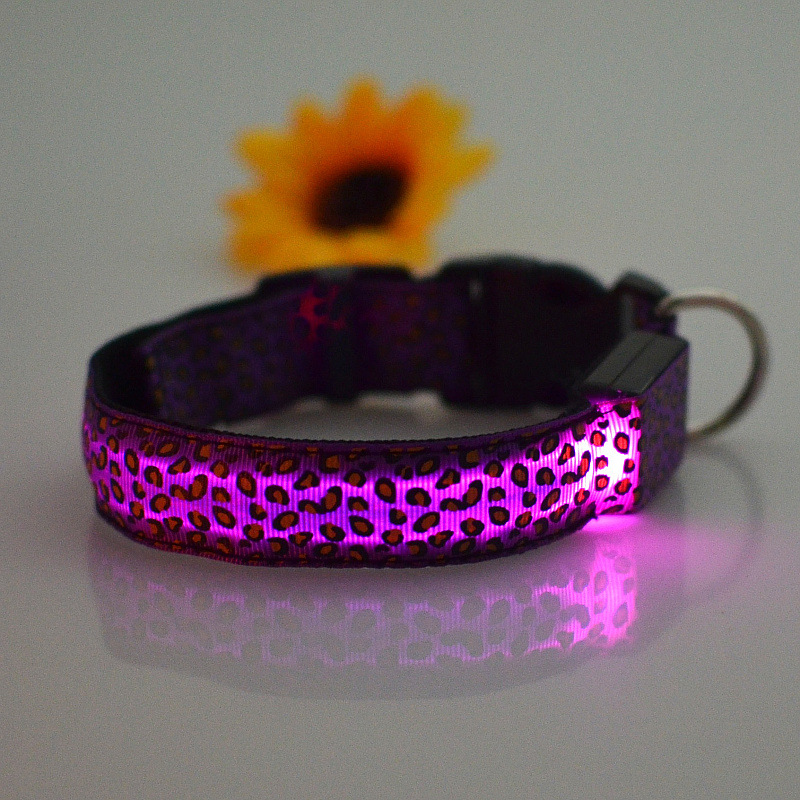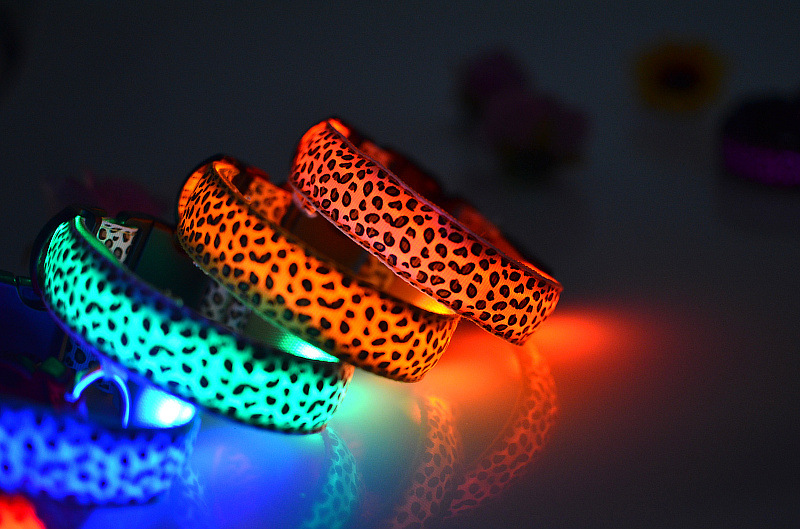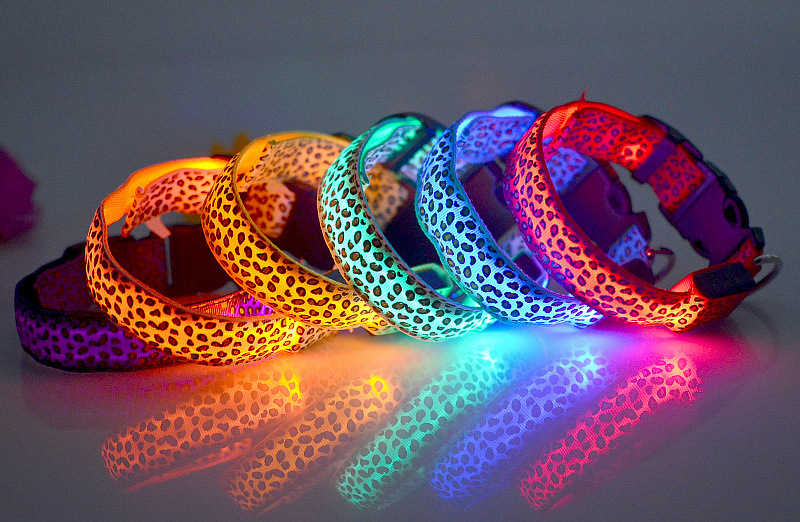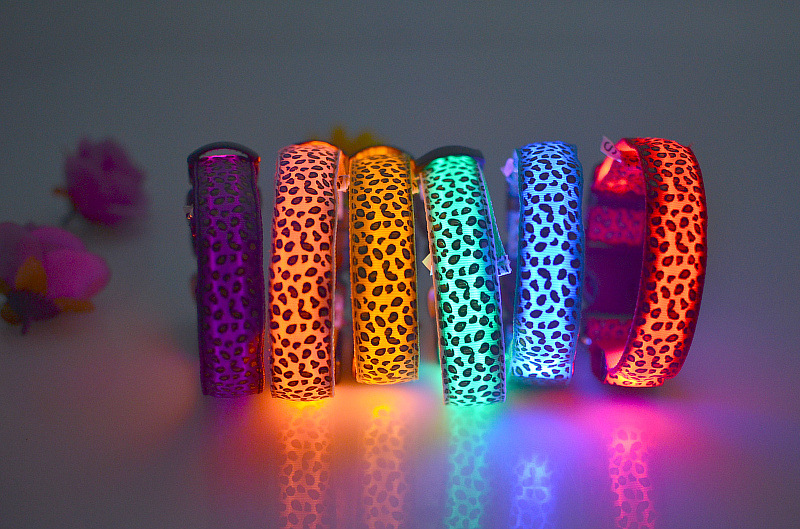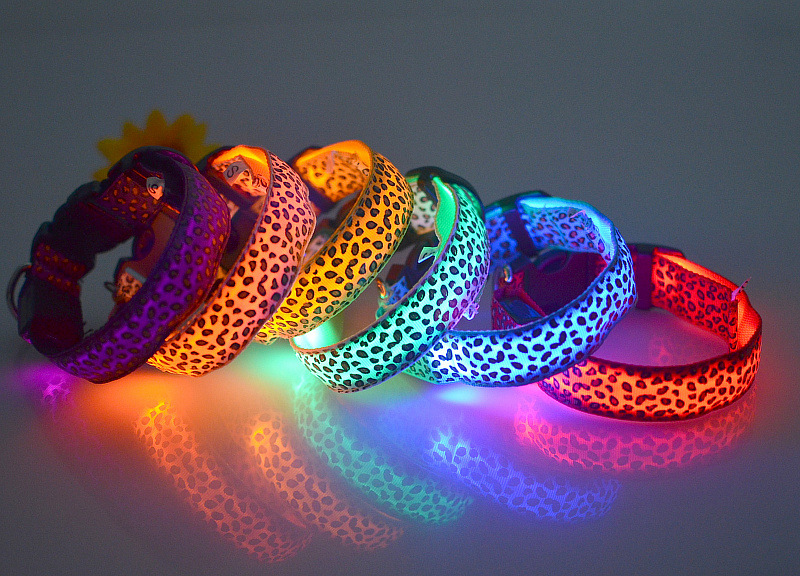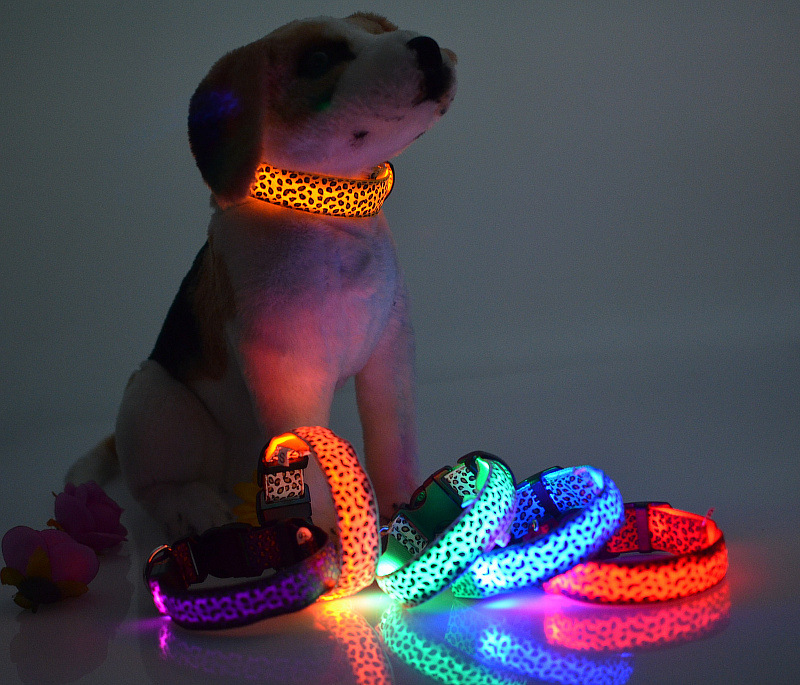 Specifications:
Size: S, M, L, XL
Color: Yellow, Orange, Green, Blue, Red, Purple
Shape: Dog Collar
Material: Nylon
Feature: Quick Release, Light-up
Style: Outdoor
Suit for: Small Dog, Medium Dog, Large Dog
Dog breeds: Labrador Retriever, German Shepherd Dog, Golden Retriever, Boxer, Standard Poodle, Rottweiler, Doberman Pinscher, German Shorthaired Pointer, Siberian Husky, Australian Shepherd, Chinese Shar-Pei, Dalmatians, Alaskan Malamutes, Samoyeds, Portuguese water dogs, Bullmastiffs, Bloodhounds, St. Bernard, Akitas, Belgian Malinois, Chesapeake Bay retrievers, Rhodesian ridgebacks, Collies, Basset hounds, Newfoundlands, Mastiffs, Bernese Mountain dogs, Doberman pinschers, Great Danes, Siberian husky, Boxers, Rottweilers, Golden retrievers, German shepherd, Labrador Retrievers, French Bulldog, Beagle, Poodle, Yorkshire Terrier, Dachshund, Miniature Schnauzer, Pembroke Welsh Corgi, Cavalier King Charles Spaniel, Shih Tzu, Boston Terrier, Pomeranian, Havanese, Shetland Sheepdog, Chihuahua, Pug, Maltese, West Highland Terrier, Shiba Inu, Bichon Frise, Papillon, Scottish Terrier, Miniature Pinscher, Cairn Terriers, Lhasa Apsos, Italian Greyhound
Tag: dog collar light, glow in the dark dog collar, light up dog collar, led dog collar, flashing dog collar, led collar, light-up collar, flashing dog collar light