Description
All dogs have their own stress-inducing stimuli and sometimes, even with the best training, they just can't fight it. The best dog anxiety vests and stress-relief wraps are here for these situations where only a reassuring touch will soothe the dog, a bit like swaddling an infant.
No miracle here, there is actual science behind these stylish yet magically soothing anxiety vests for dogs.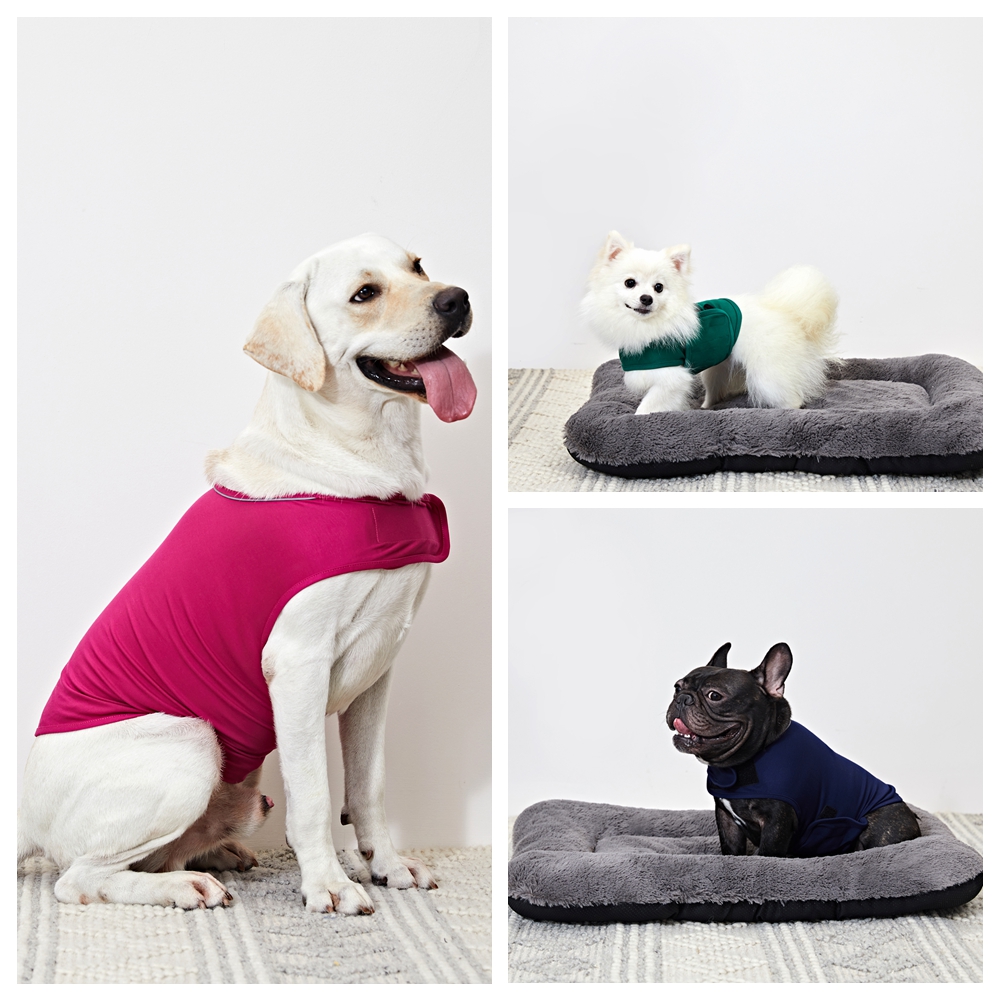 HOW DO DOG ANXIETY WRAPS WORK?
Dog anxiety vests work by helping your dog stay calm when they are anxious, using compression to offer a sense of reassurance. A bit like a calming hug for your pet, the vest has a specific sensation that dogs find very soothing even in times of stress or when at places that he or she doesn't like (crate, alone at home, etc.)
Dog anxiety vests make dogs feel like someone is holding them all the time to keep them safe and sound. It's pretty similar to the concept of a mother holding her baby for reassurance.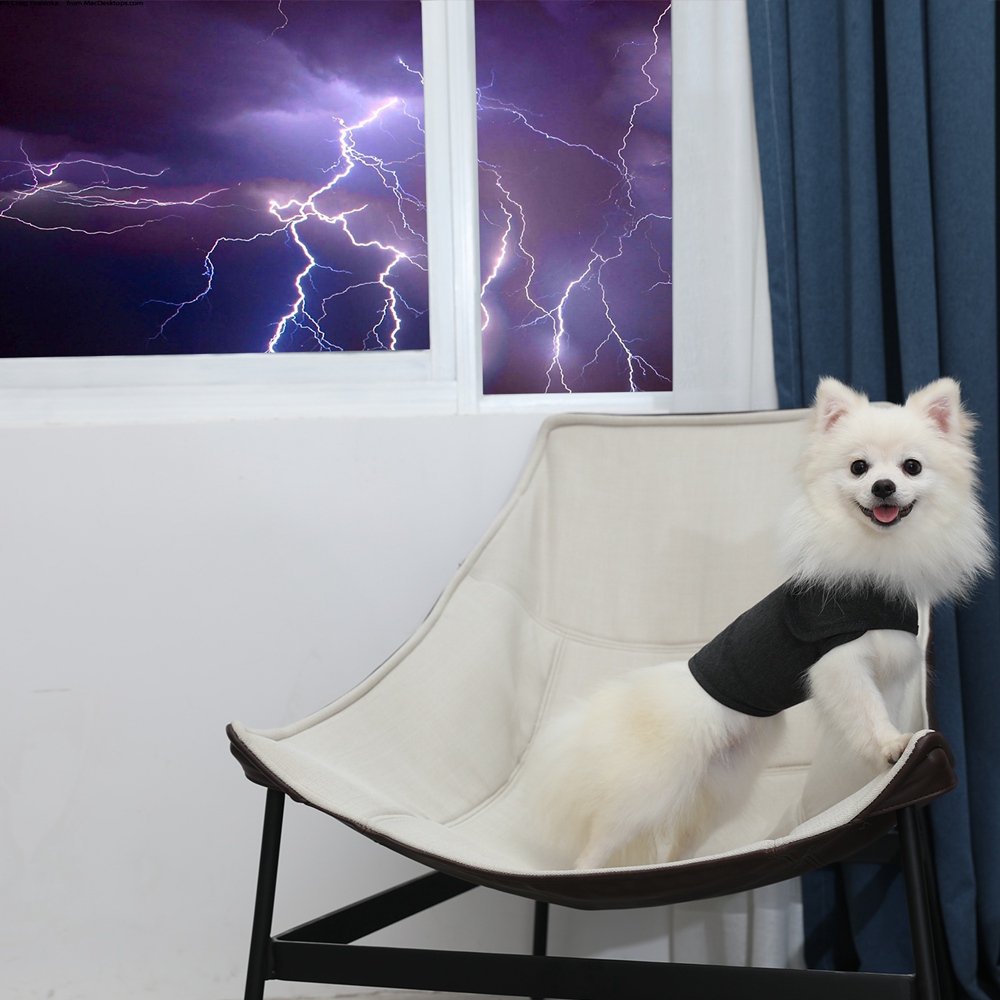 Features:
The DogMEGA Thunder Jacket keeps your dog calm even when there are external loud noises like thunder and a firecracker.
It's an elastic compression wrap that provides constant pressure to your dog, it makes them feel secure.
With Velcro straps, so you can easily adjust it to snugly fit your dog's body.
Soft, breathable, and comfortable material.
Keeps your dog calm and prevents them from having anxiety in stressful situations
Reduces the dog's stress level.
For a list of sizes and measurements, please scroll down to the description area to find the sizing chart
Size Chart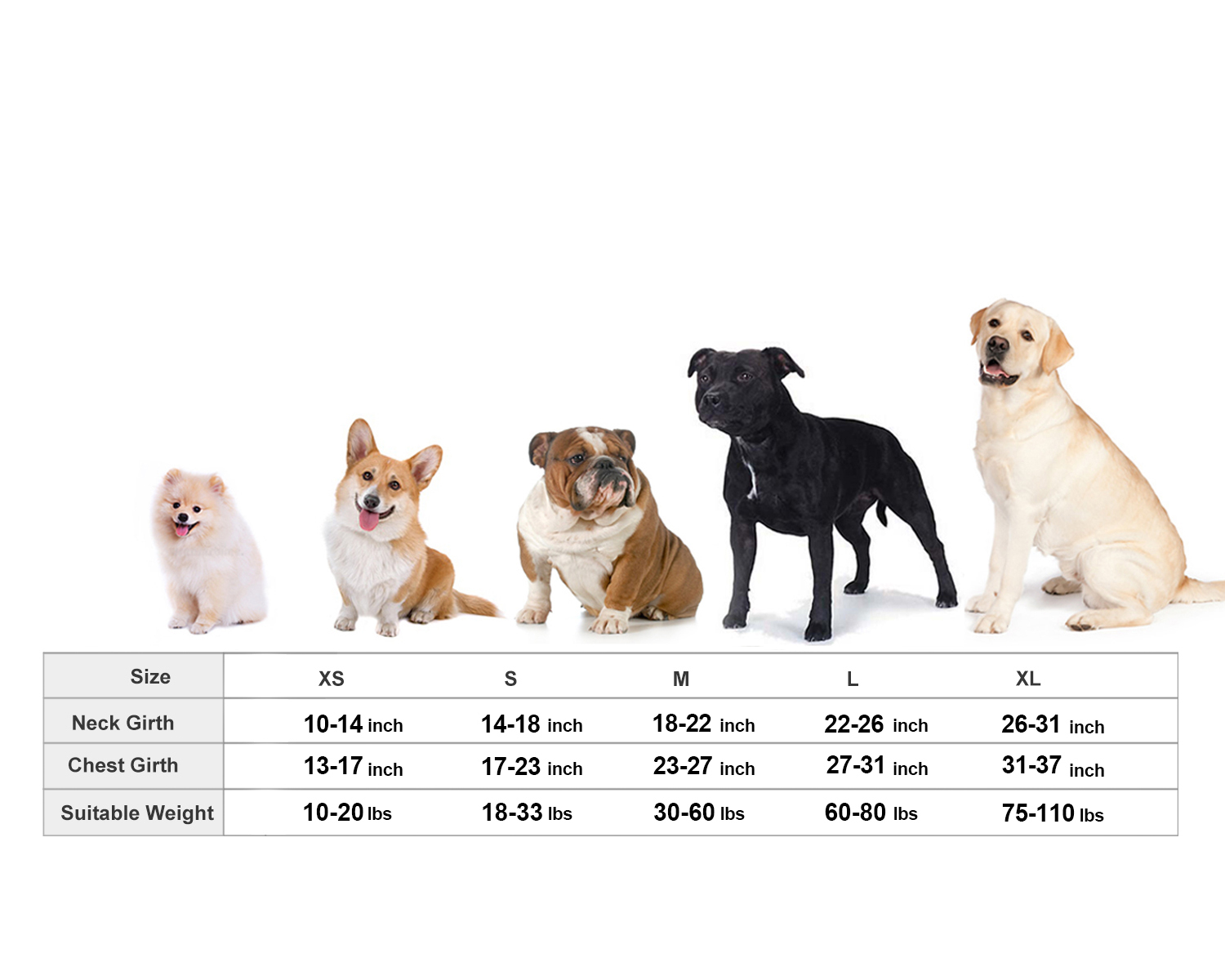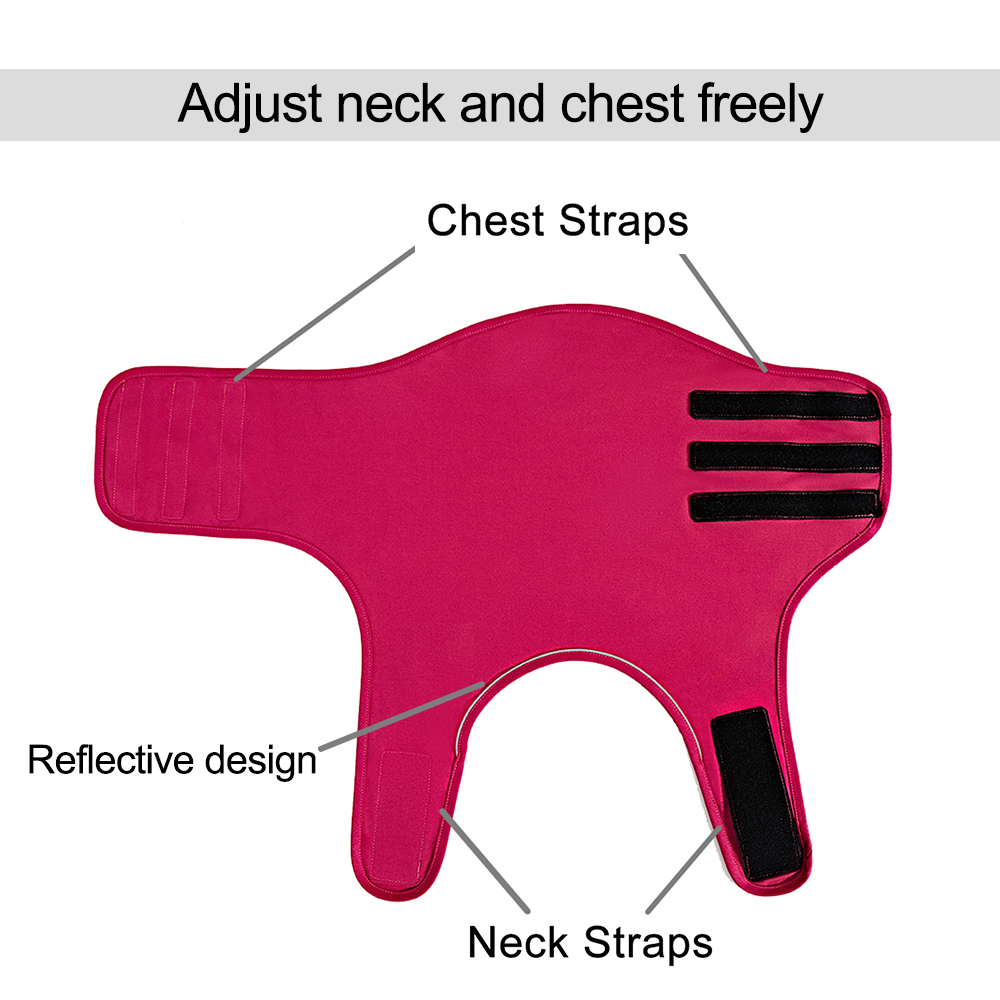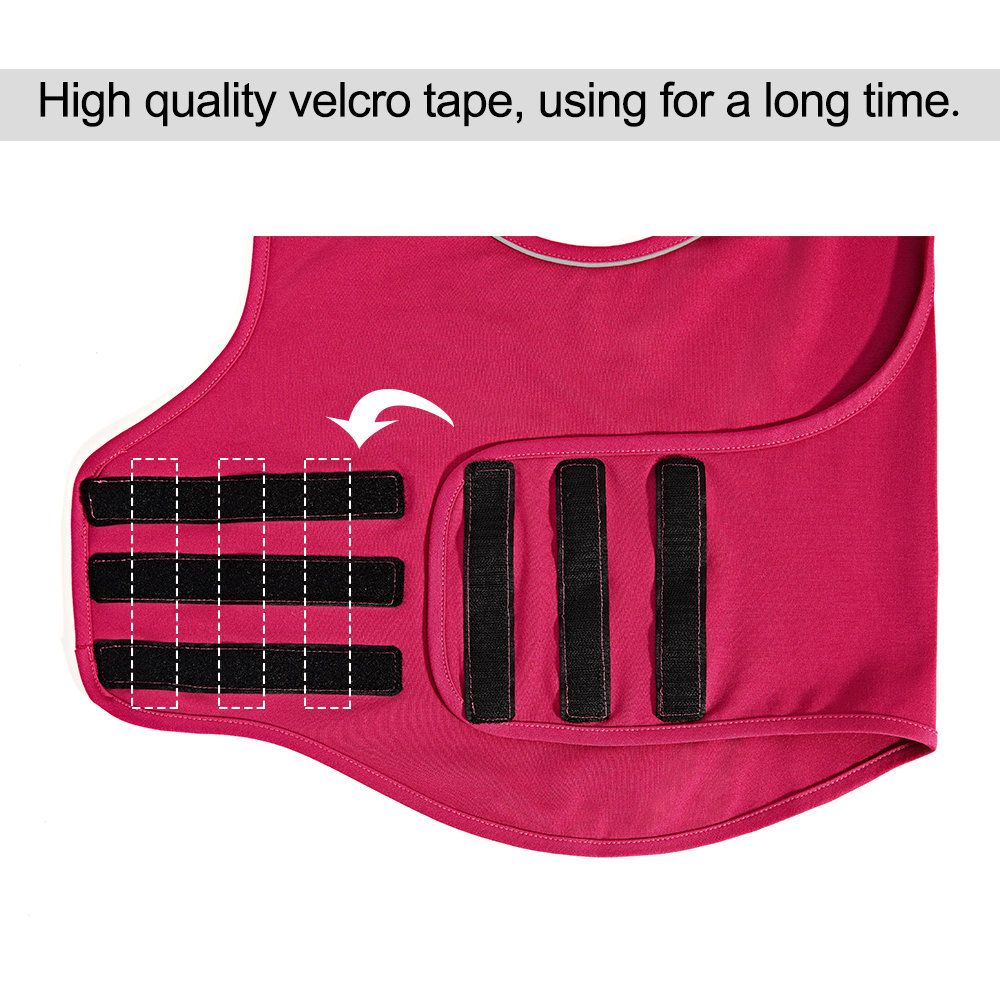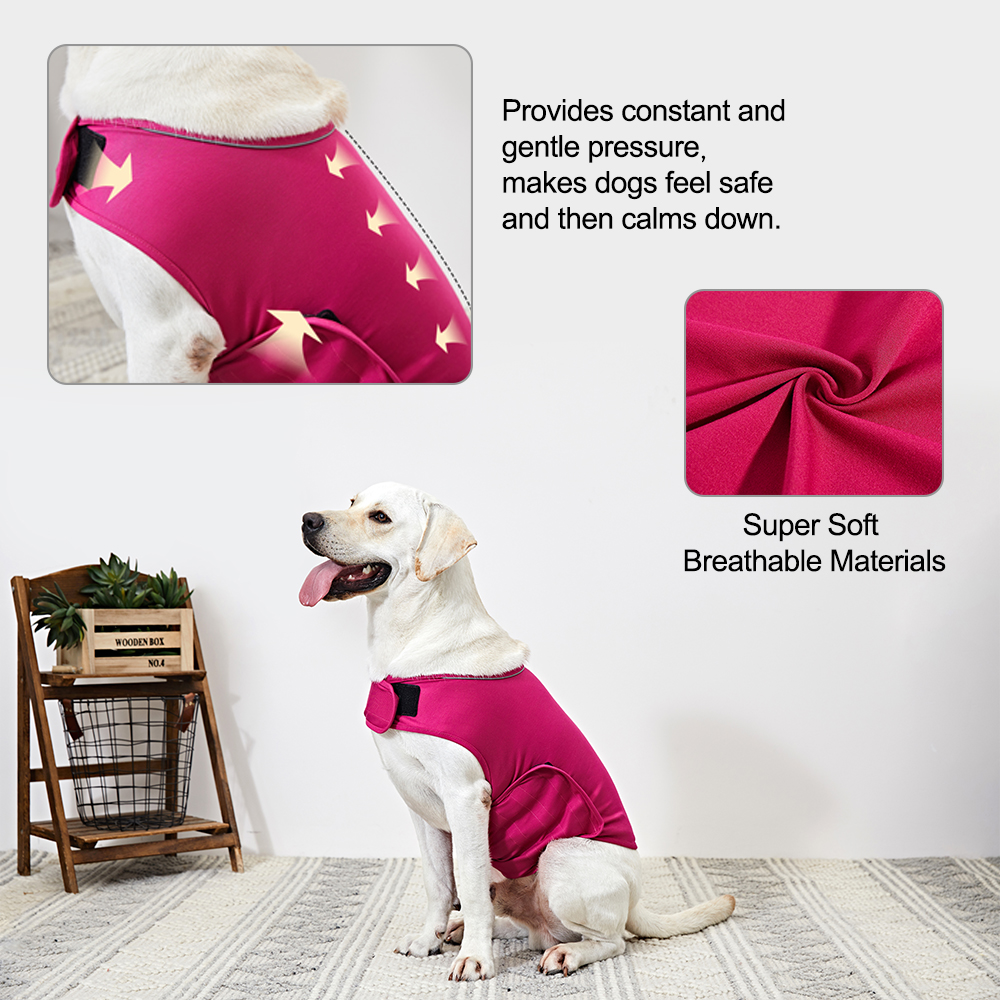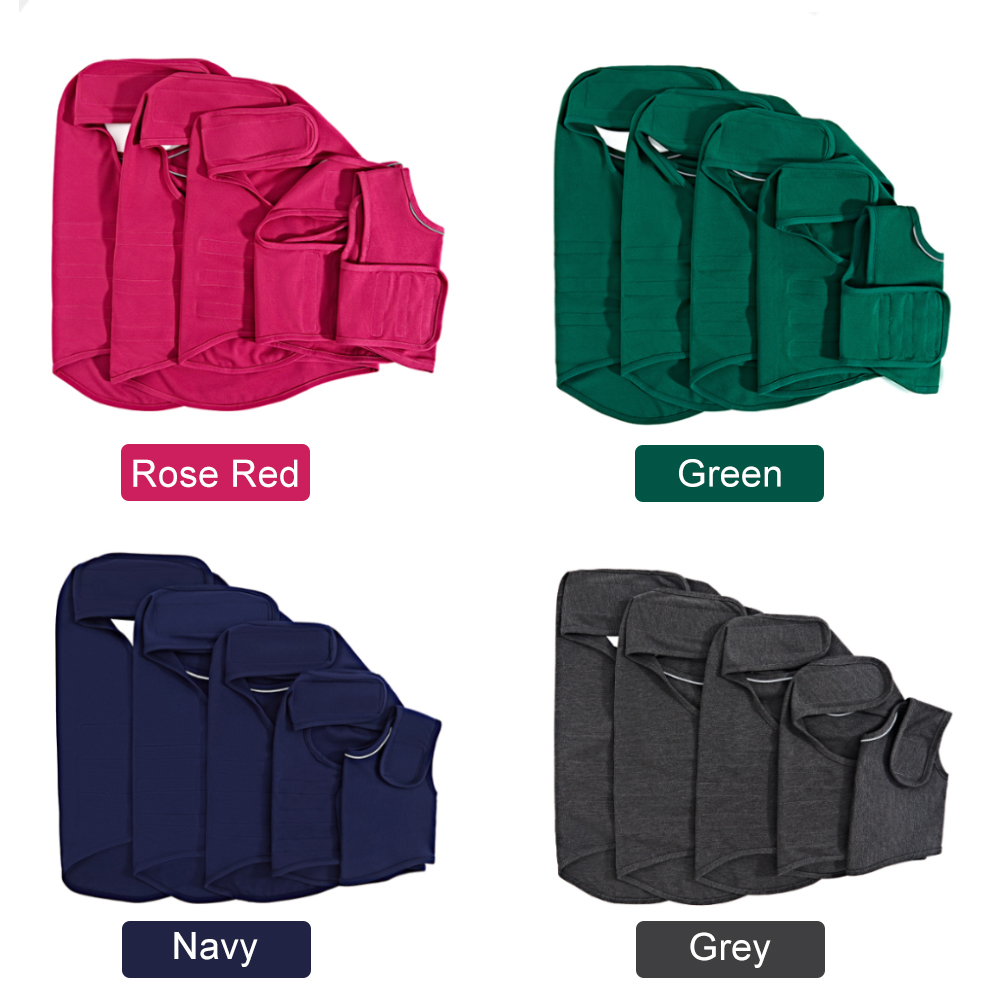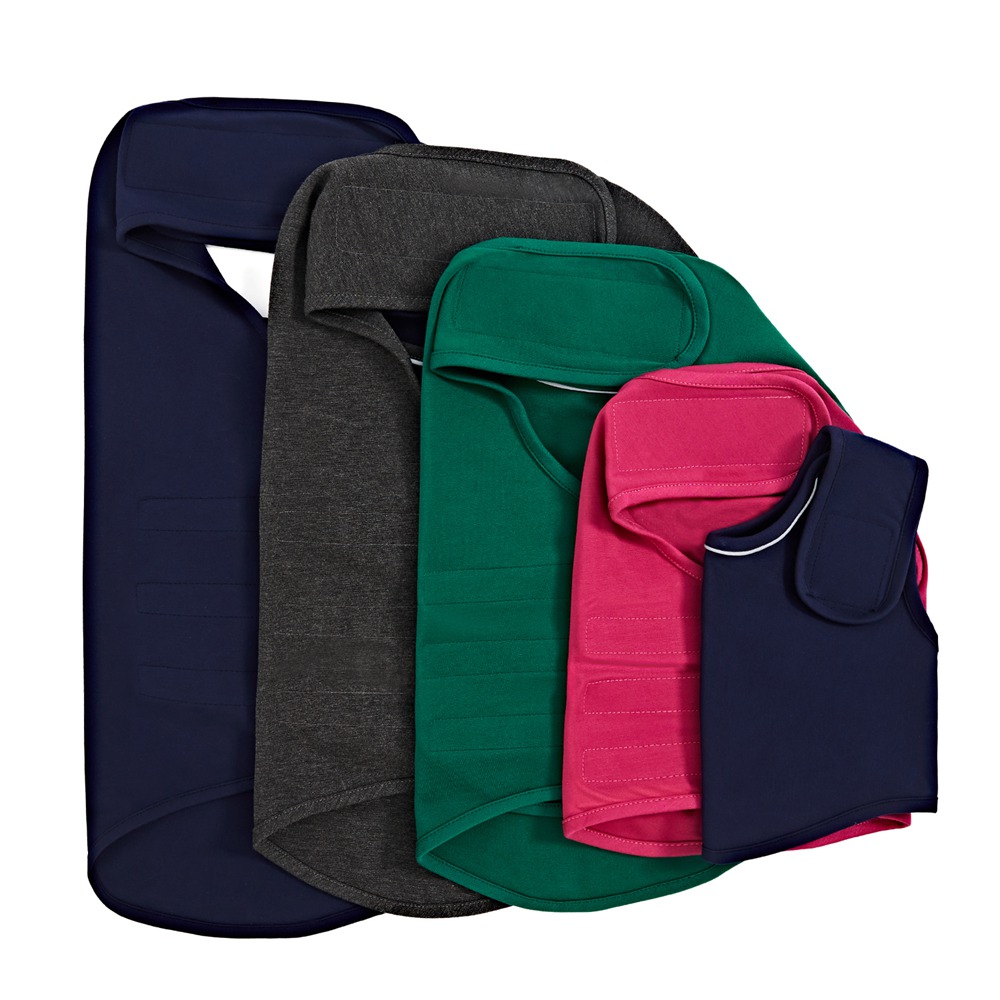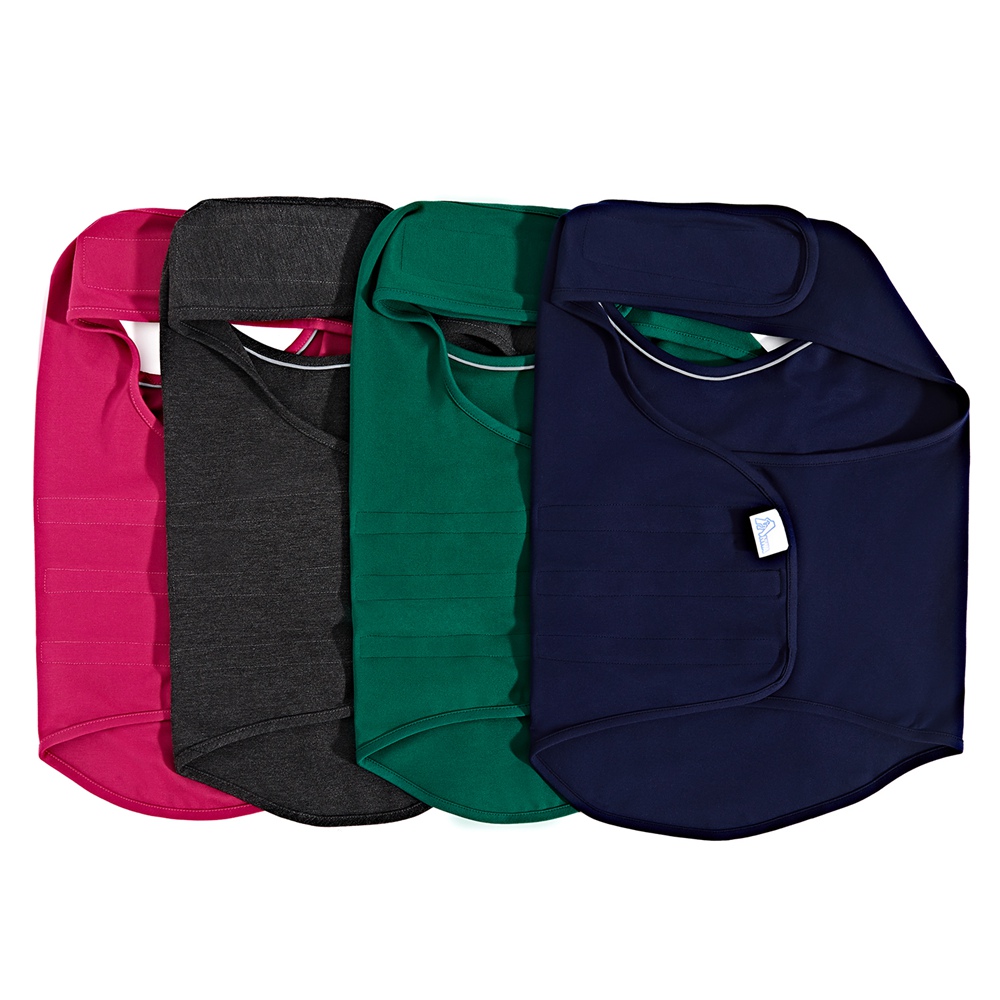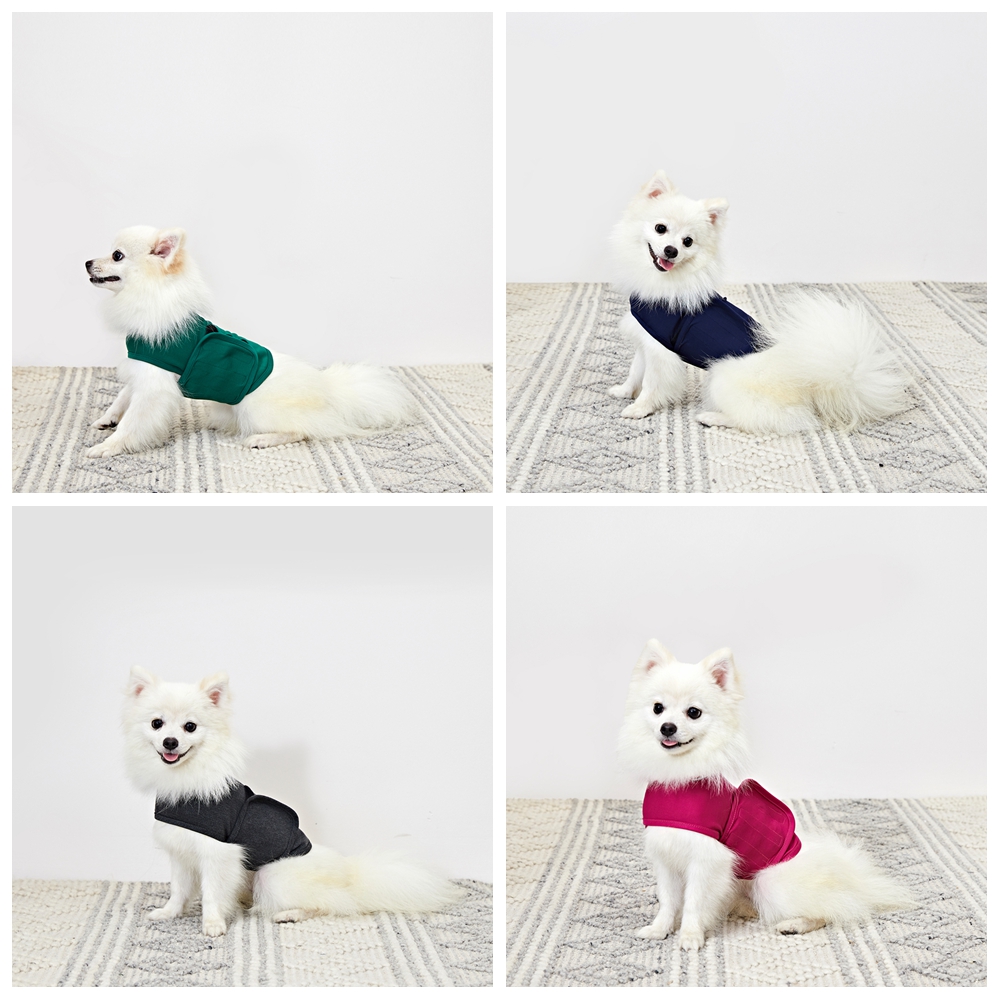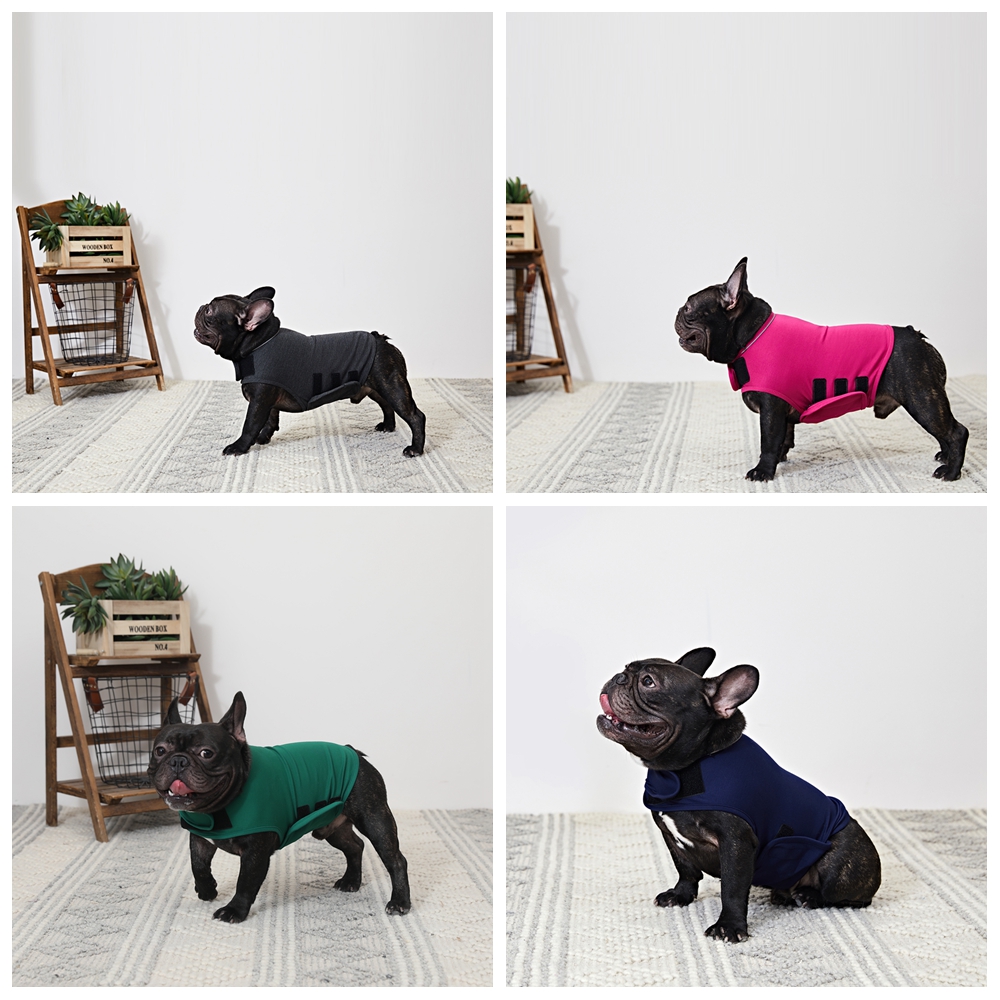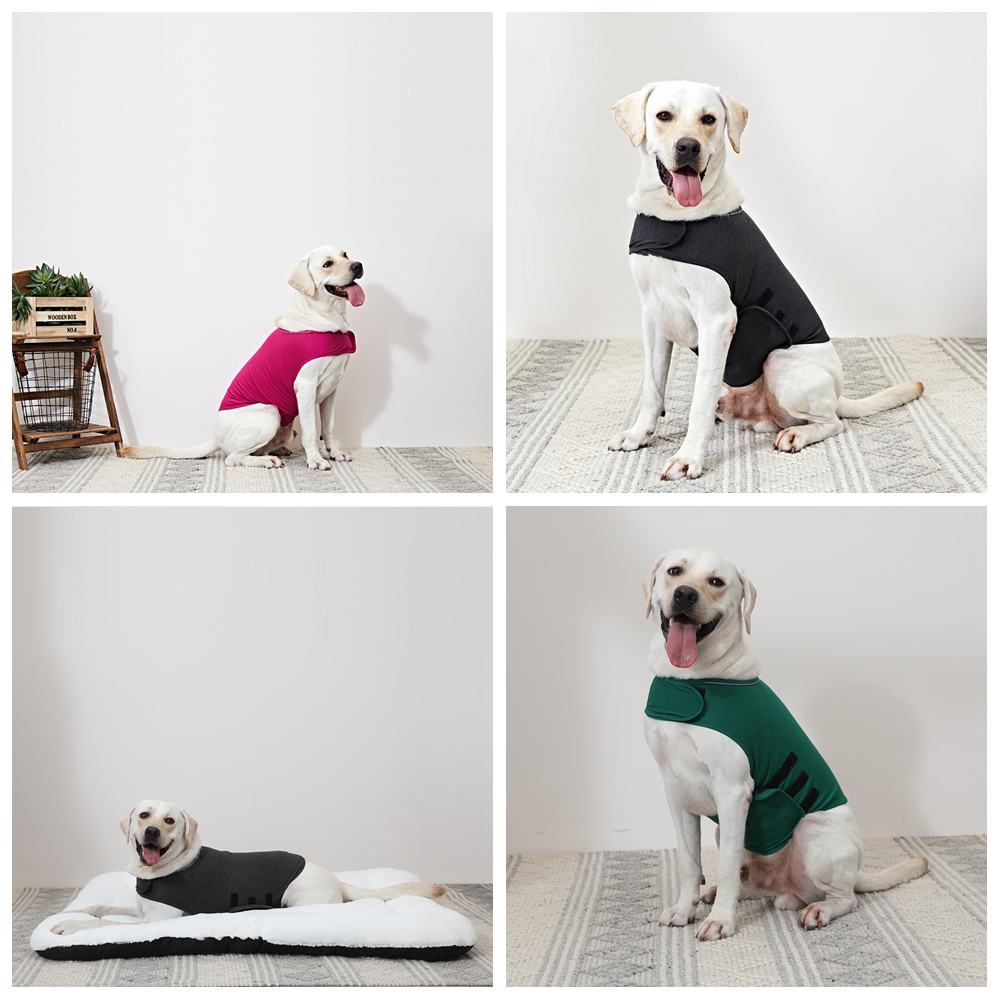 Specifications:
Size: XS, S, M, L, XL
Color: Rose Red, Light Gray, Green, Navy Blue
Shape: Dog Coats & Jackets
Material: Polyester
Type: Clothing
Clothing Type: Coat / Jacket
Feature: Anti-anxiety
Style: Cute
Suit for: Small Dog, Medium Dog, Large Dog
Dog breeds: Labrador Retriever, German Shepherd Dog, Golden Retriever, Boxer, Standard Poodle, Rottweiler, Doberman Pinscher, German Shorthaired Pointer, Siberian Husky, Australian Shepherd, Chinese Shar-Pei, Dalmatians, Alaskan Malamutes, Samoyeds, Portuguese water dogs, Bullmastiffs, Bloodhounds, St. Bernard, Akitas, Belgian Malinois, Chesapeake Bay retrievers, Rhodesian ridgebacks, Collies, Basset hounds, Newfoundlands, Mastiffs, Bernese Mountain dogs, Doberman pinschers, Great Danes, Siberian husky, Boxers, Rottweilers, Golden retrievers, German shepherd, Labrador Retrievers, French Bulldog, Beagle, Poodle, Yorkshire Terrier, Dachshund, Miniature Schnauzer, Pembroke Welsh Corgi, Cavalier King Charles Spaniel, Shih Tzu, Boston Terrier, Pomeranian, Havanese, Shetland Sheepdog, Chihuahua, Pug, Maltese, West Highland Terrier, Shiba Inu, Bichon Frise, Papillon, Scottish Terrier, Miniature Pinscher, Cairn Terriers, Lhasa Apsos, Italian Greyhound
Tag: thunder jacket for dogs, dog anxiety vests, anxiety jacket for dogs, thunder vests for dogs, anxiety wrap for dogs, calming vest for dogs, anxiety shirt for dogs