Description
Any dog can have a regular collar, but your dog is special. These super cute, super useful, and super affordable collars will make him or her the most stylish pup on the block. Pair them with these toys if you need to stock up!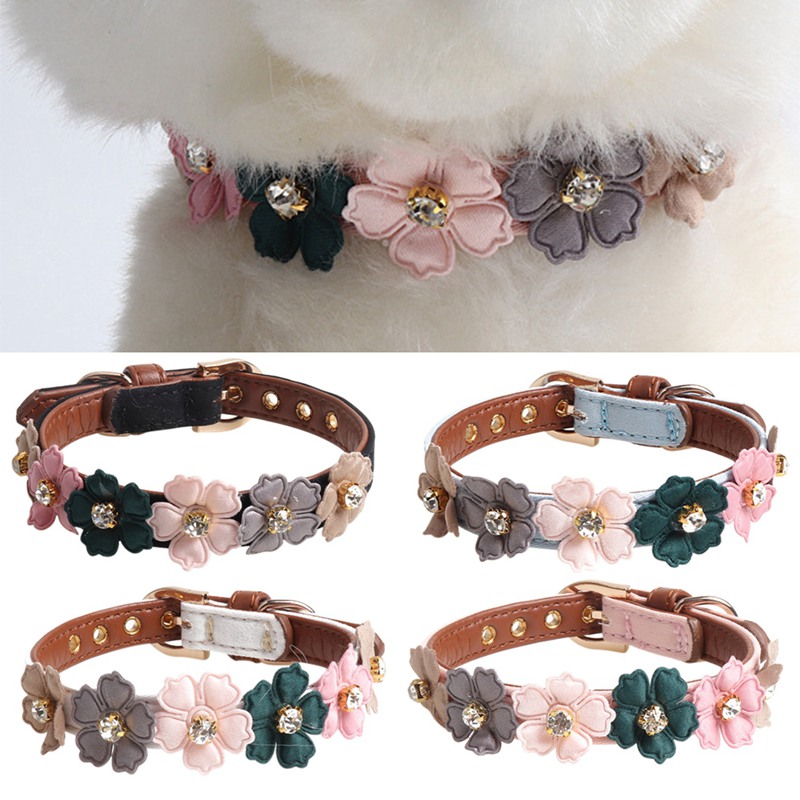 Size chart:
Size S: 34cm (13.38″)

Size M: 42cm (16.53″)

Features:




1. The beautiful flowers with shiny diamonds design can decorate your dogs well and suitable for all occasions.




2. There are 4-color and 2-size options, and you can choose the favorite one according to your hobbies.




3. The buckle made by high-quality metal and exquisite craft has a beautiful appearance and long service life.




4. The eye design allows you to adjust the length by yourselves according to your dog size, which is convenient to wear for your dogs.




5. The Faux Leather material is environment-friendly and wear-resistant, beautiful, and practical.

Package Include:
1 x pet collar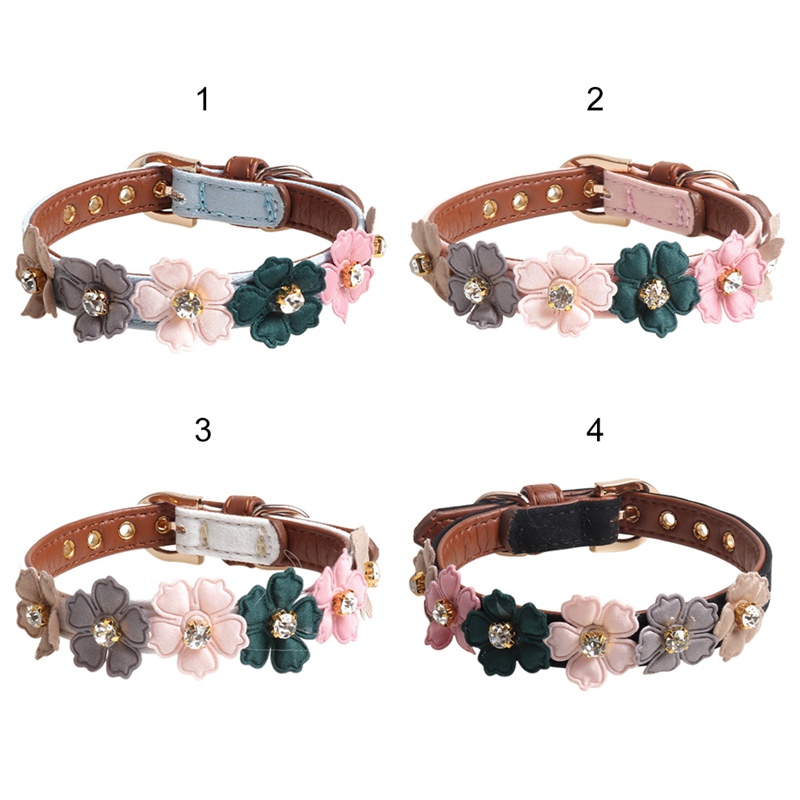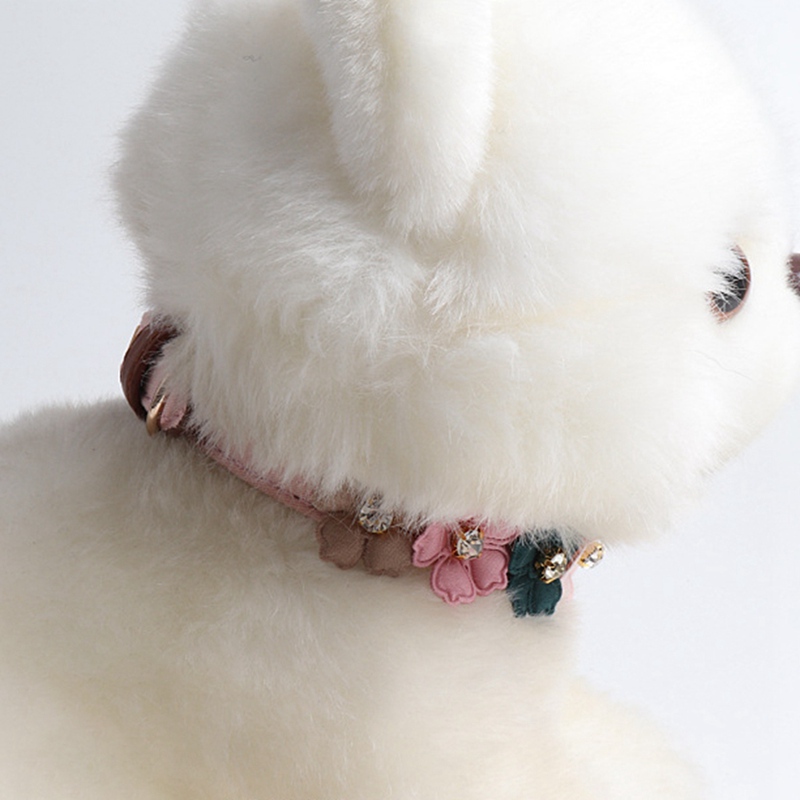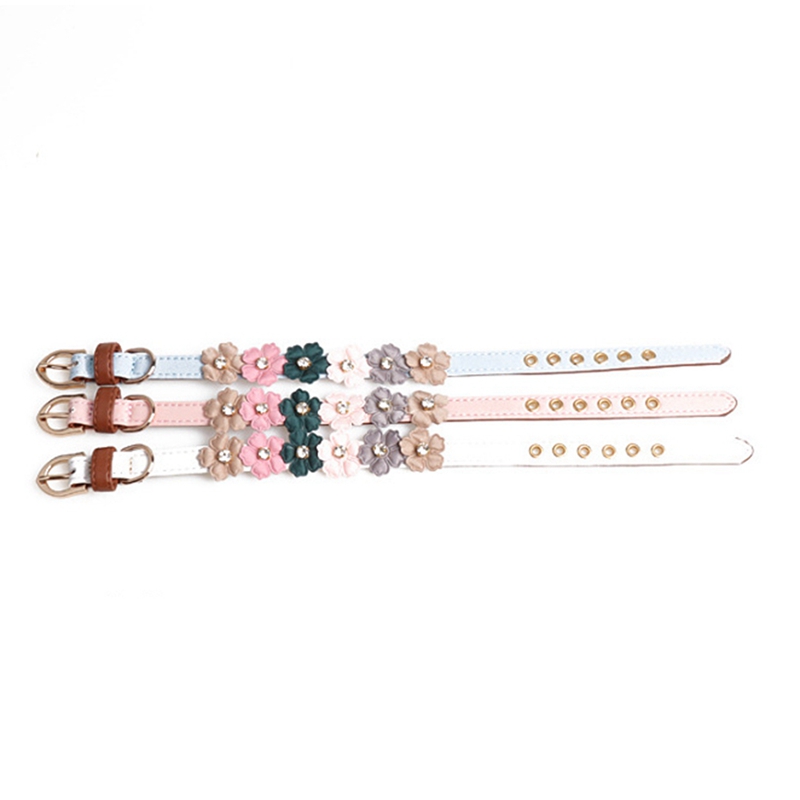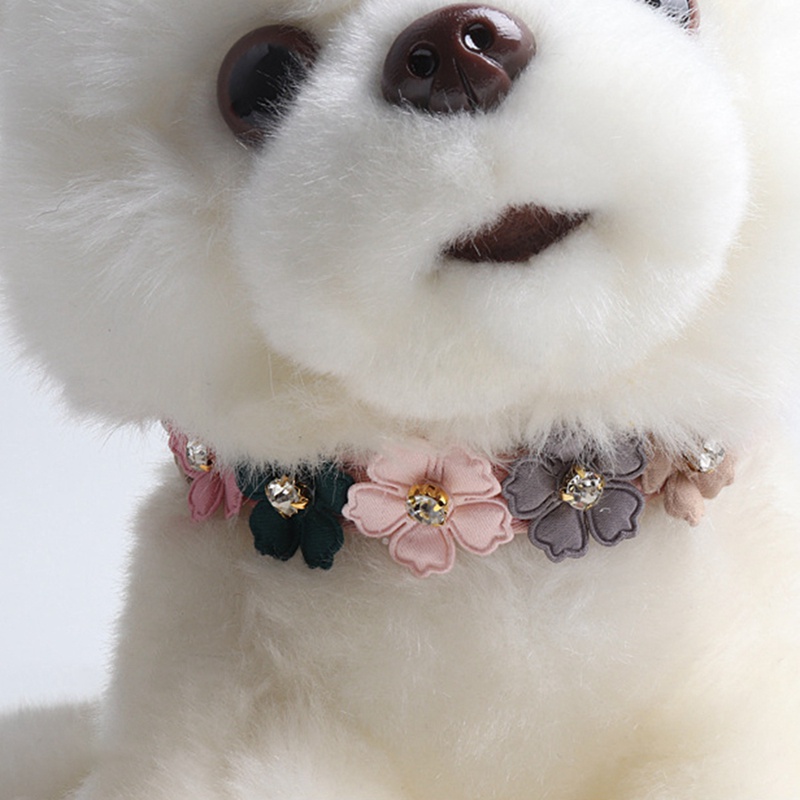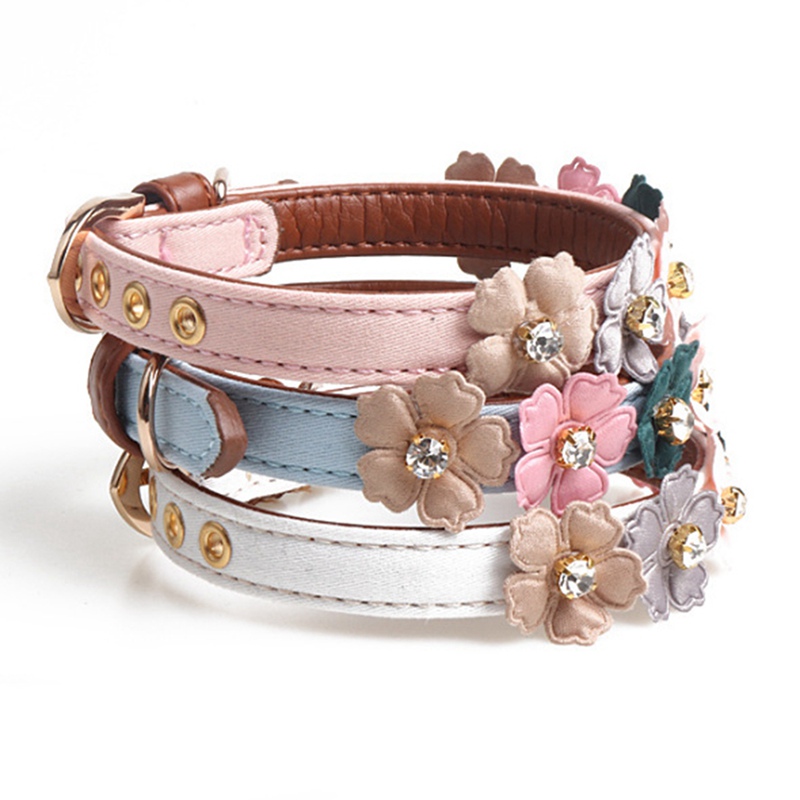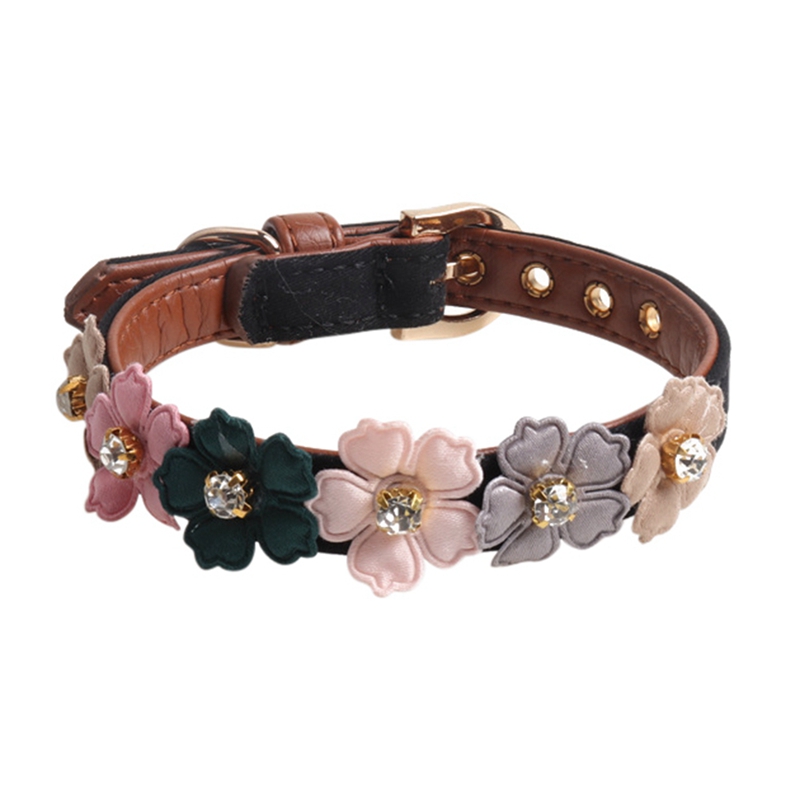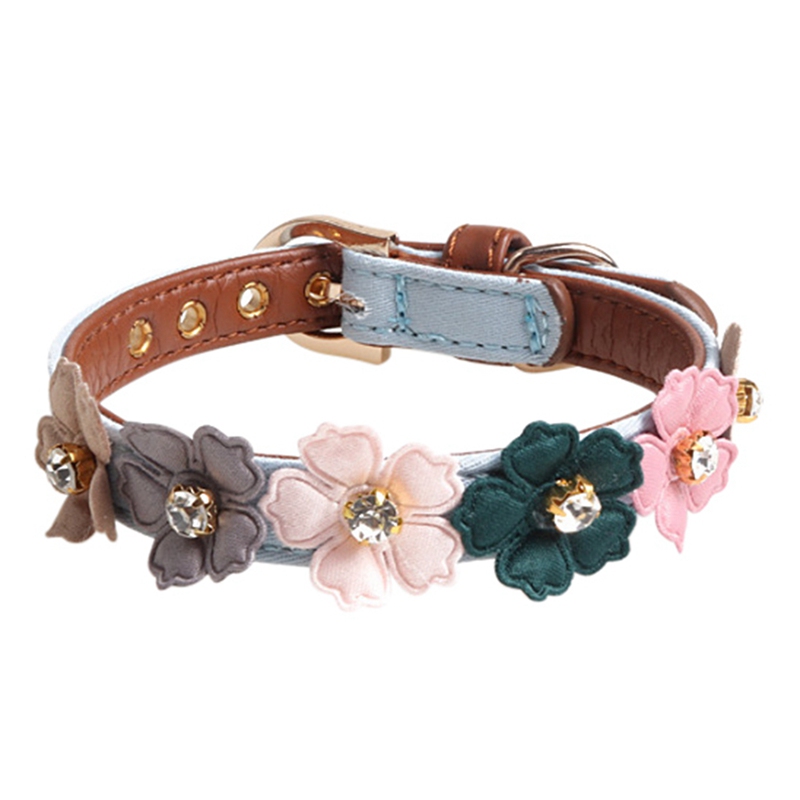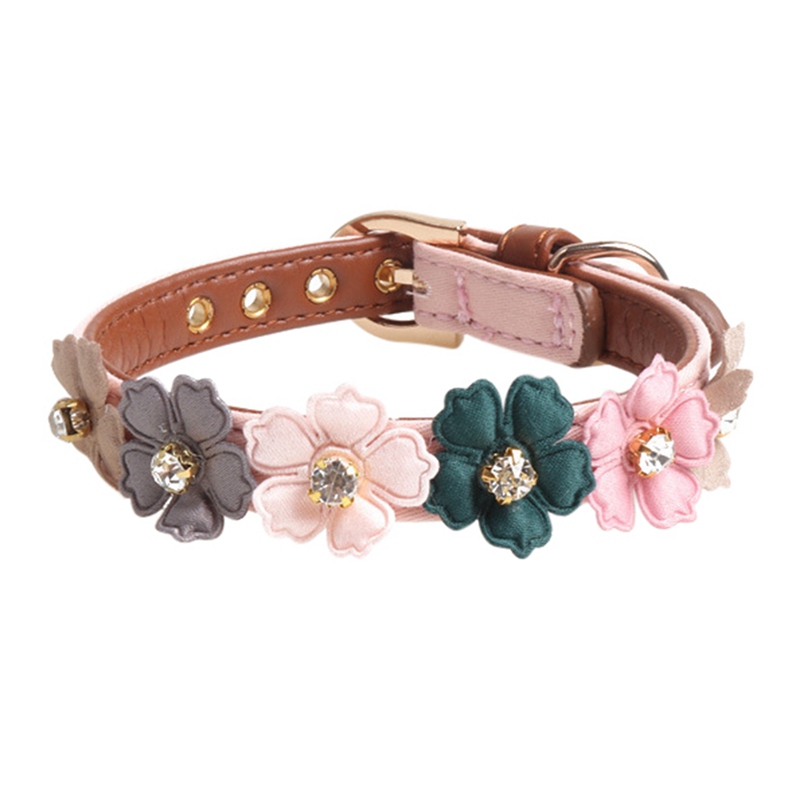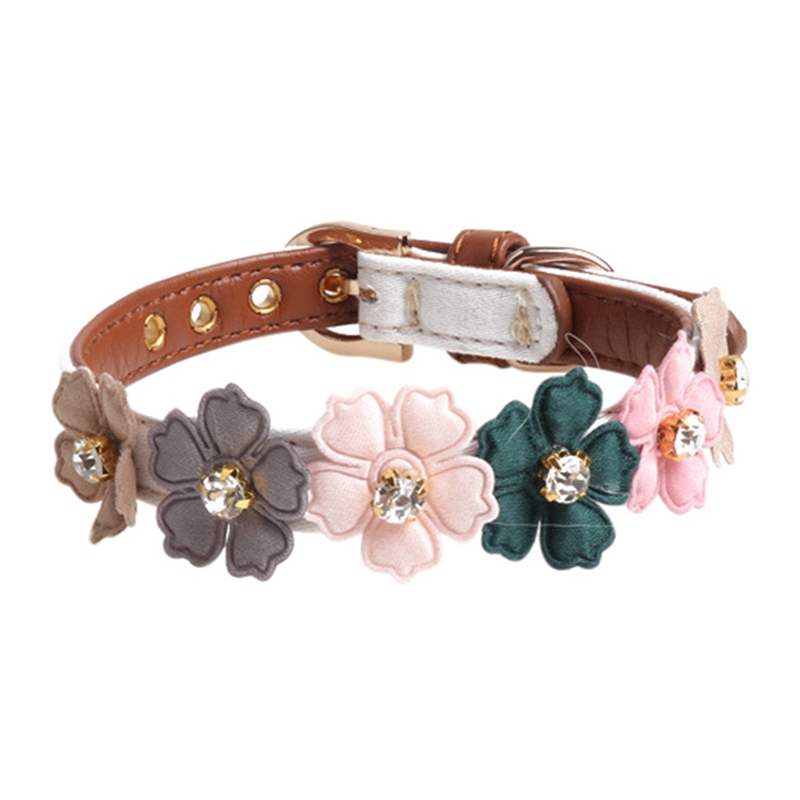 Specifications:
Size: S, M
Color: White, Black, Blue, Pink
Shape: Dog Collar
Material: Faux Leather
Feature: Quick Release
Style: Outdoor
Suit for: Small Dog, Puppy, Cat
Dog breeds: French Bulldog, Beagle, Poodle, Yorkshire Terrier, Dachshund, Miniature Schnauzer, Pembroke Welsh Corgi, Cavalier King Charles Spaniel, Shih Tzu, Boston Terrier, Pomeranian, Havanese, Shetland Sheepdog, Chihuahua, Pug, Maltese, West Highland Terrier, Shiba Inu, Bichon Frise, Papillon, Scottish Terrier, Miniature Pinscher, Cairn Terriers, Lhasa Apsos, Italian Greyhound, Labrador Retriever, German Shepherd Dog, Golden Retriever, Boxer, Standard Poodle, Rottweiler, Doberman Pinscher, German Shorthaired Pointer, Siberian Husky, Australian Shepherd.
Tag: flower dog collar, cute dog collar, cute dog accessories, pretty dog collars, cute collars, cute boy dog collars, cute girl dog collars, cutest dog leashes, cute puppy collars, cute dog collars for females, cute dog collars for males, cute small dog collars, cute dog collars for boy dogs, cute girl puppy collars, cute dog collars for girl dogs