Description
Features
Anti-Slip – Wear-resistance sole prevents the salt from collecting between his toes or sticking to the dog's paw pads and protects paws from ice, snow, and salt. Durable and non -slip rubber is good for walking, climbing, hiking, running, training.
Waterproof – Using Windproof but breathable fabric with water repellent coating which is suitable for all seasons. Prevent dog's paw from freezing on snowy days or getting injured on hot pavement in summer.
Soft Lining – These shoes are quality made and soft on the inside, so your dog won't mind wearing them. Soft fabric inside keeps the dog comfortable.
Adjustable Straps – The straps are very flexible to help make it comfortable around the ankle so that you do not cut off circulation. And the Reflective material keeps your dog safe at night.
Easy to get on – These shoes are lightweight and easy to get your dog's paw into. If your dog is wearing shoes for the first time, he might get shoes off in the first few seconds, please let him try a few more times until he gets used to them.
Size Chart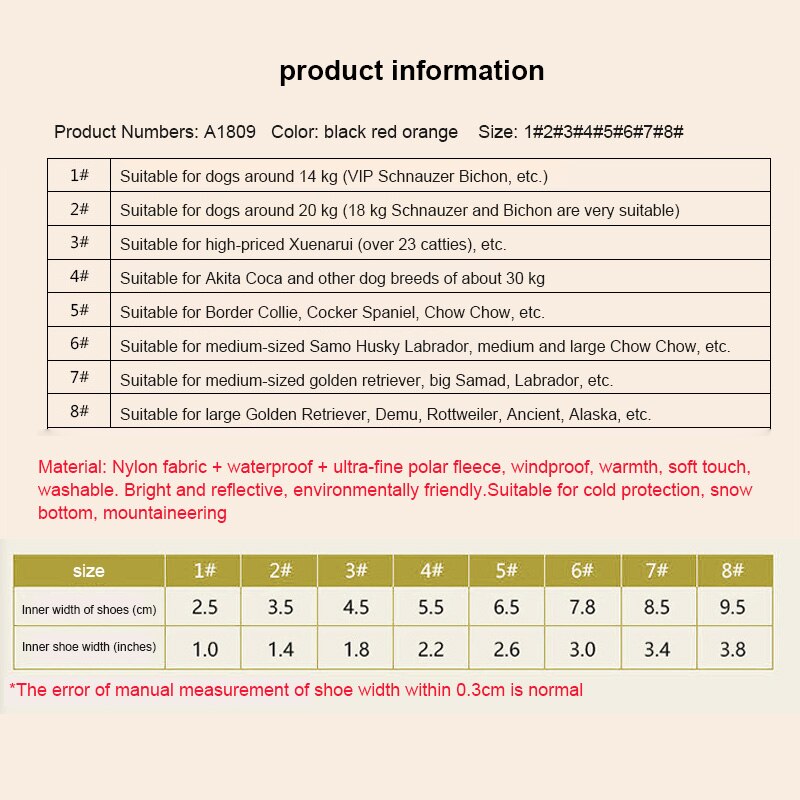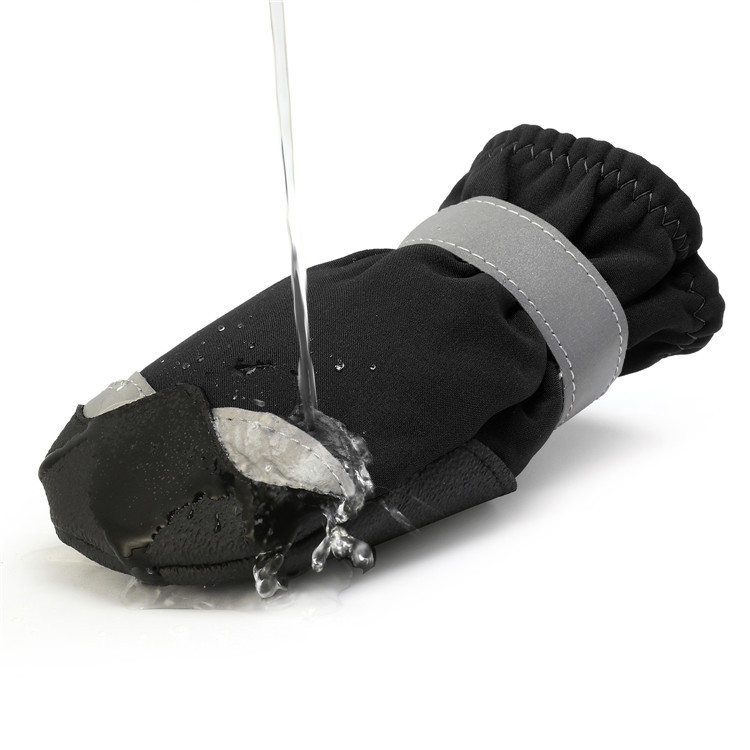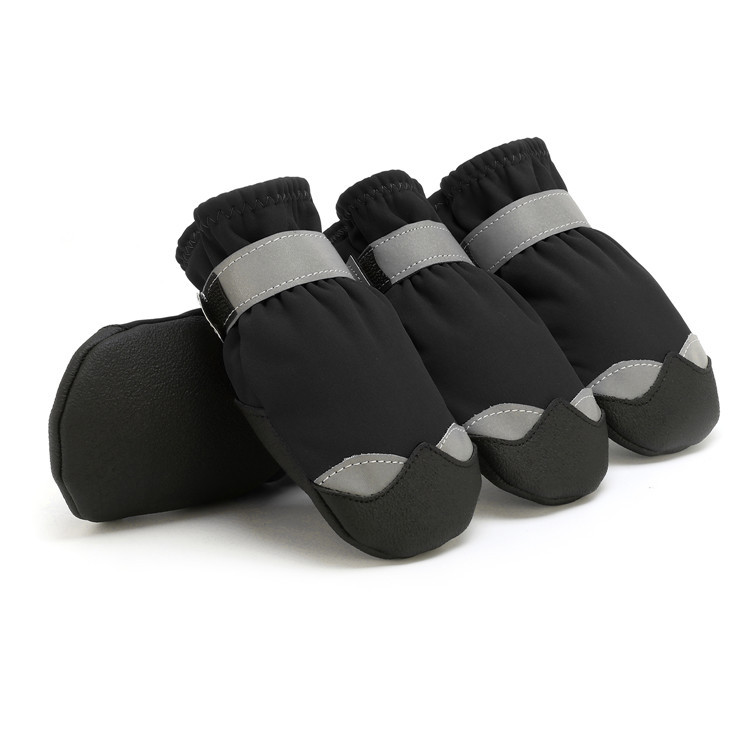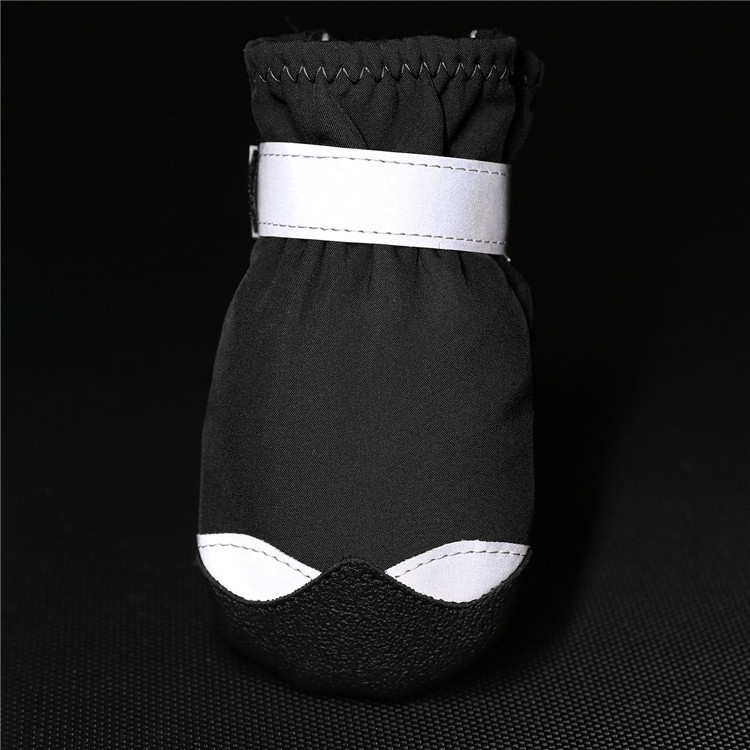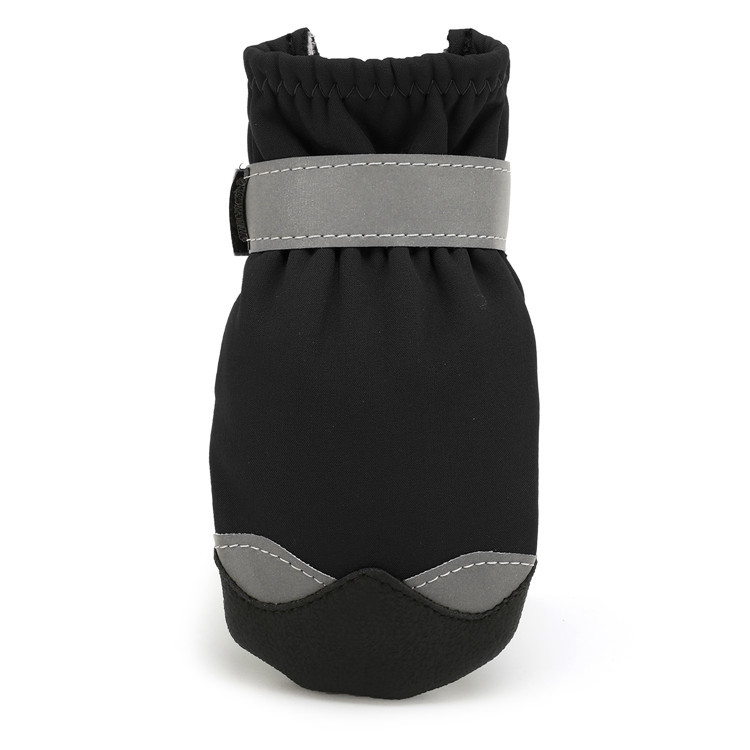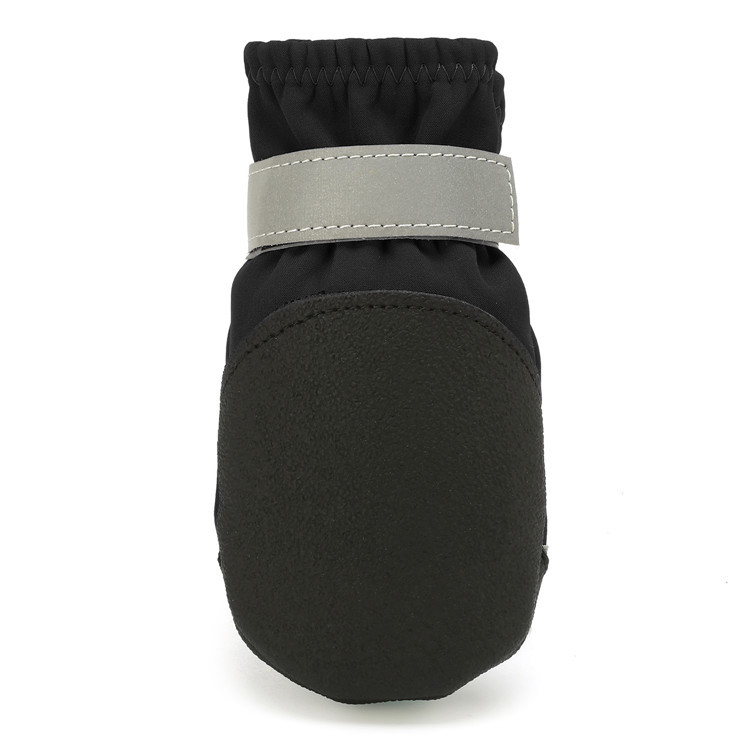 Package Including
1 set (4pcs)
Specifications:
Size: 1, 2, 3, 4, 5, 6, 7, 8
Color: Black
Material: Nylon fabric
Feature: Waterproof, Daily wear/walking/hiking
Style: Cute
Suit for: Small, Medium, and Large Dog