Description
Need something stronger? How about a leash that's both stronger and reflective? We've got you covered.
Rock climbing rope = stronger than your typical leash
Reflective threads make night walks safer
Tangle-free design with 360 degrees rustproof swivel hook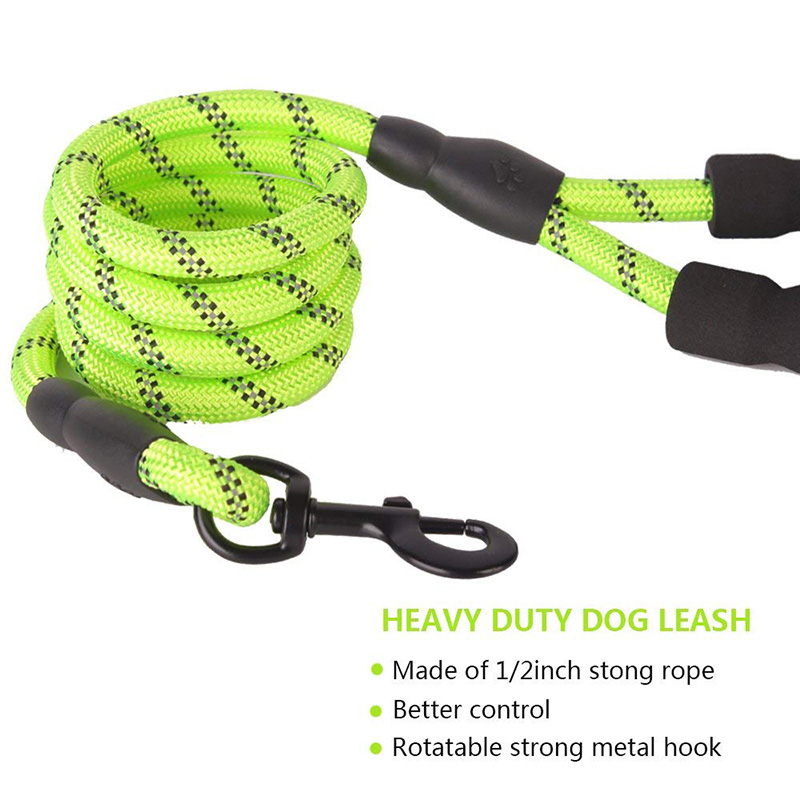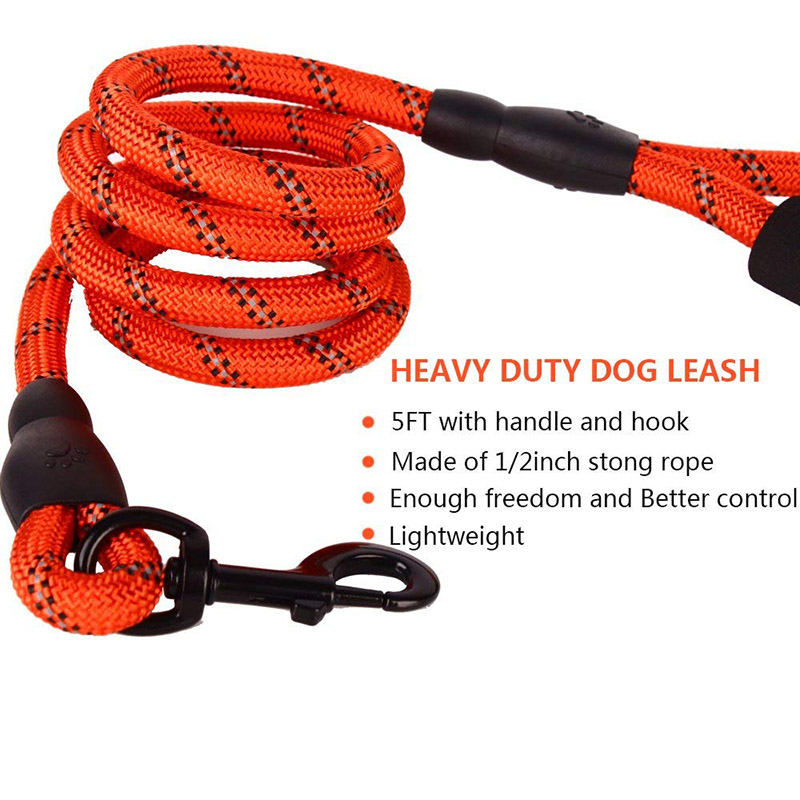 Size Chart
L: Length: 150 cm (59 inches), Diameter: 1.2 cm (0.48 inches), Weight: 178 g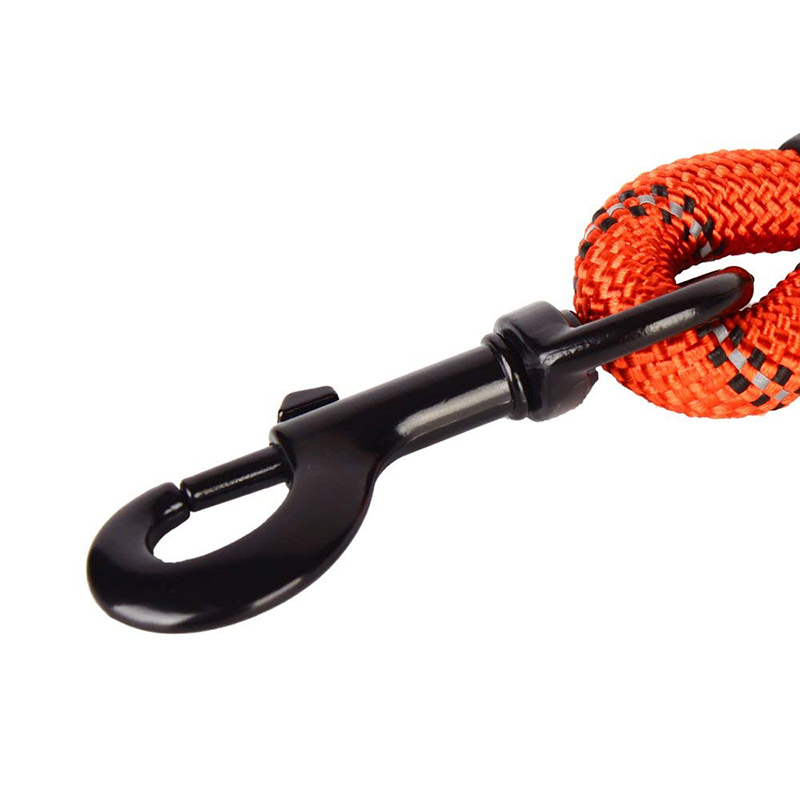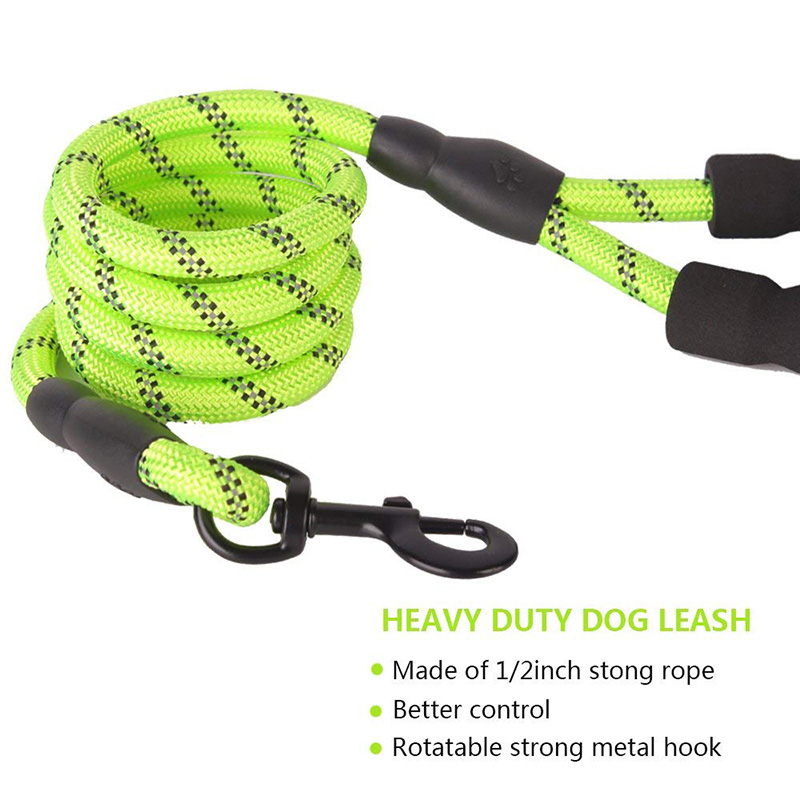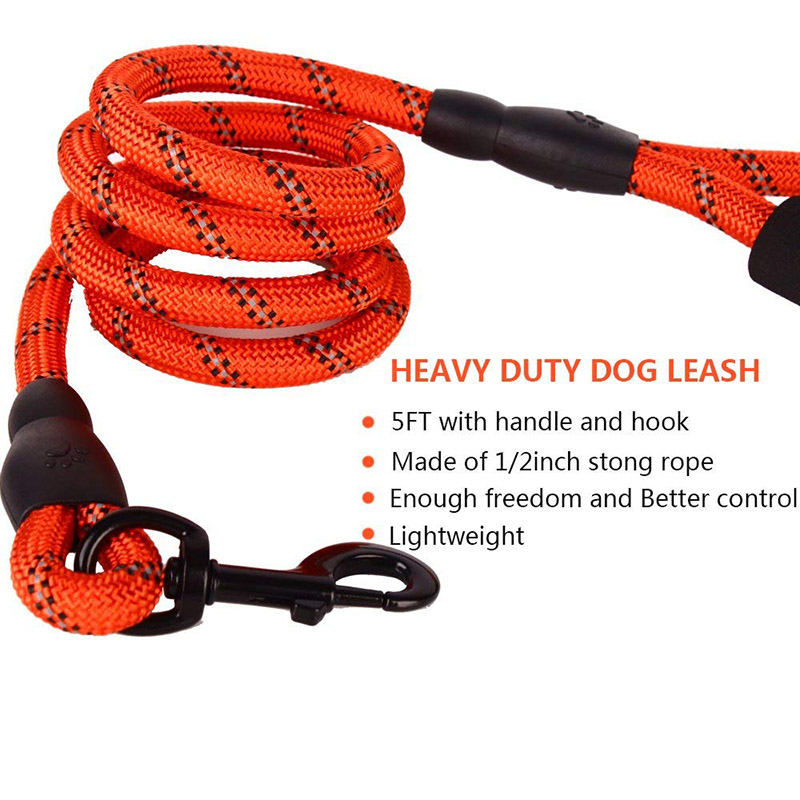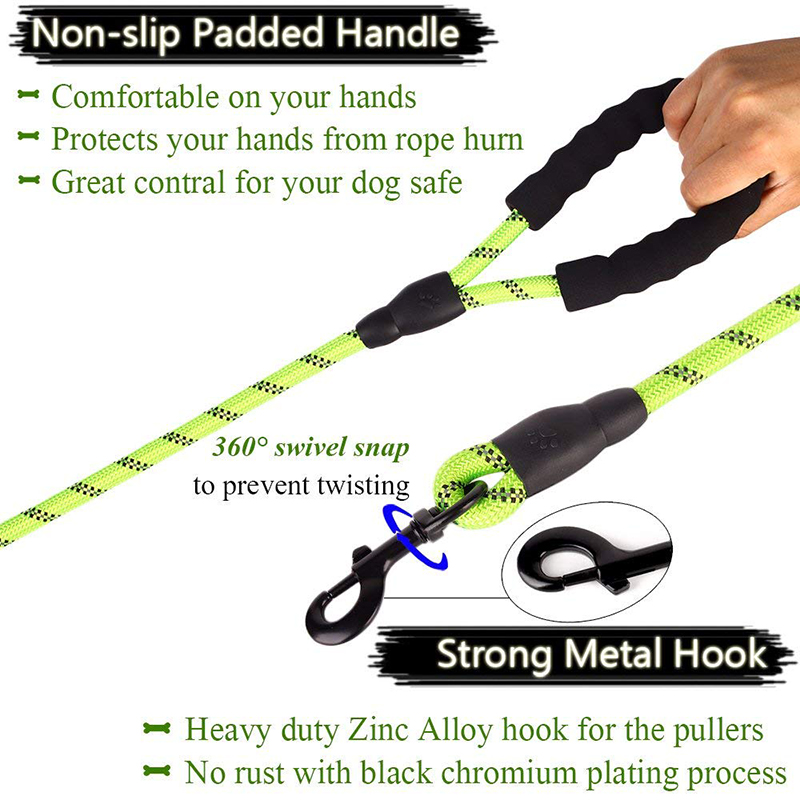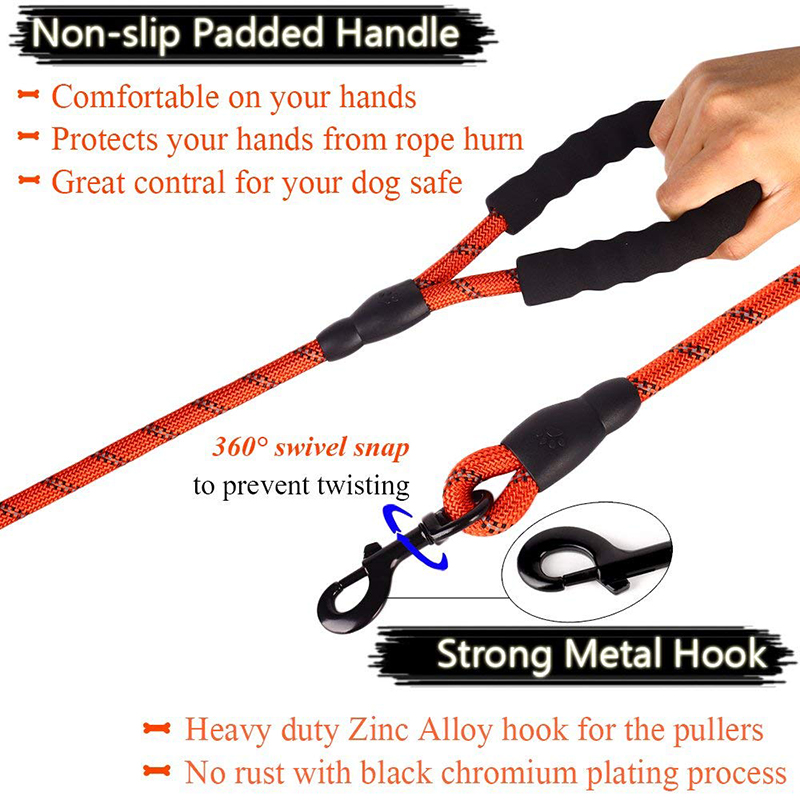 Nylon webbing with reflective material ensures good visibility and safety at night while walking your pets.
Pet Showcase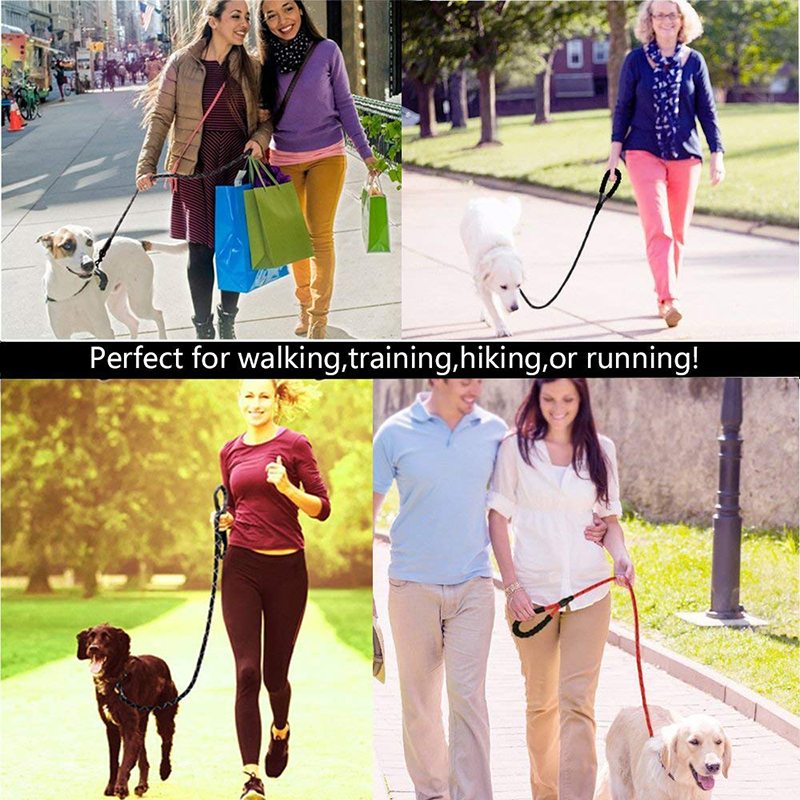 Specifications:
Size: L: Length: 150 cm (59 inches), Diameter: 1.2 cm (0.48 inches), Weight: 178 g
Color: Black, Blue, Sky Blue, Green, Red, Purple, Orange
Shape: Climbing rope dog leash
Material: Nylon
Feature: Reflective
Style: Convenient
Suit for: Small Dog, Medium Dog, Large Dog
Dog breeds: Almost
Tag: Climbing Rope Dog Leash, climbing rope leash, climbing rope dog lead, carabiner dog lead, locking carabiner dog leash, mountain climbing rope dog leash