Description
Features
Professional Dog Shoes: Breathable and Reflective Shoes for hot pavement come in 4 sizes, which can fit most medium and large dogs. It's made of soft ventilation fabric and durable non-slip sole, especially suitable for winter and summer. Mesh dog shoes can protect dogs' feet when they are hiking, walking in rain, or running on thorny and hot pavement.
Why Need Dog Boots: Perfect to protect your dog's paws from hot sand, ice and snow, shells, rocks, and any other harsh surfaces that they may encounter. Your lovely dogs can enjoy backpacking, hiking, trail running, and any other outdoor adventures with you anytime.
High-quality Heat Dissipation Property: Dog hiking shoes are made of soft mesh breathable fabric and durable non-slip heat protector sole, which can achieve high-efficiency heat dissipation properties. Make your dogs more comfortable wearing dog rain shoes. Suitable for various indoor and outdoor activities, such as walking, jogging, and other moderate performances.
Adjustable & Reflective Straps: Anti-slip shoes for dogs are designed with freely adjustable magic tape, easy to put on and take off, capable to prevent slipping off so that the dogs are not easy to produce a resistant mood. At night, the reflective strips on the dog snowshoes can not only make your cute dog more secure but also make it easier for you to find your dog.
Package & Superior Service: Including 4 anti-slip & reflective dog shoes for running. Our sizes is based on the inner diameter of the dog shoes and is measured by hand. If there is a little error or not suitable, please feel free to contact us, we will try our best to make you satisfied.
Size Chart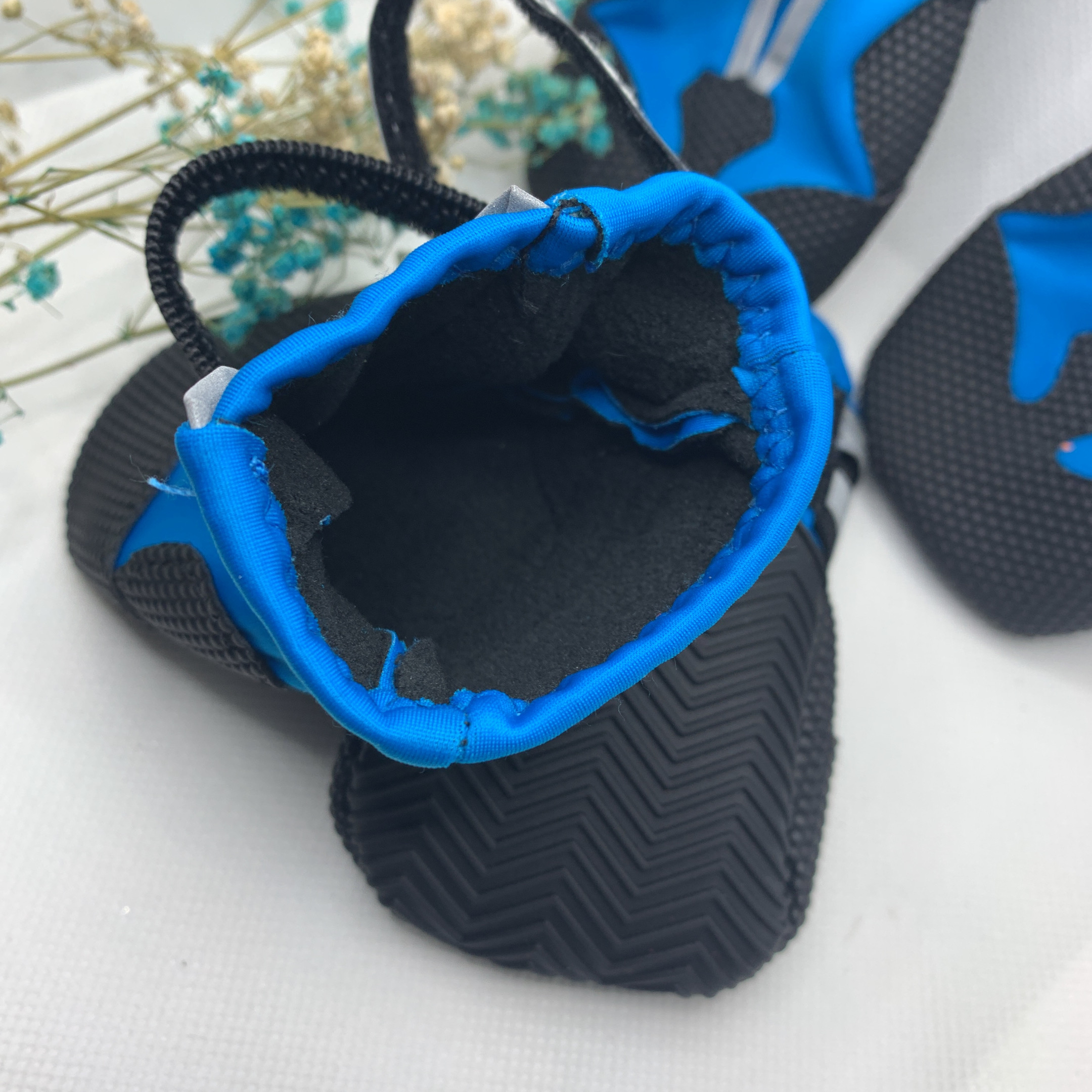 The sole is very soft, non-slip and wear-resistant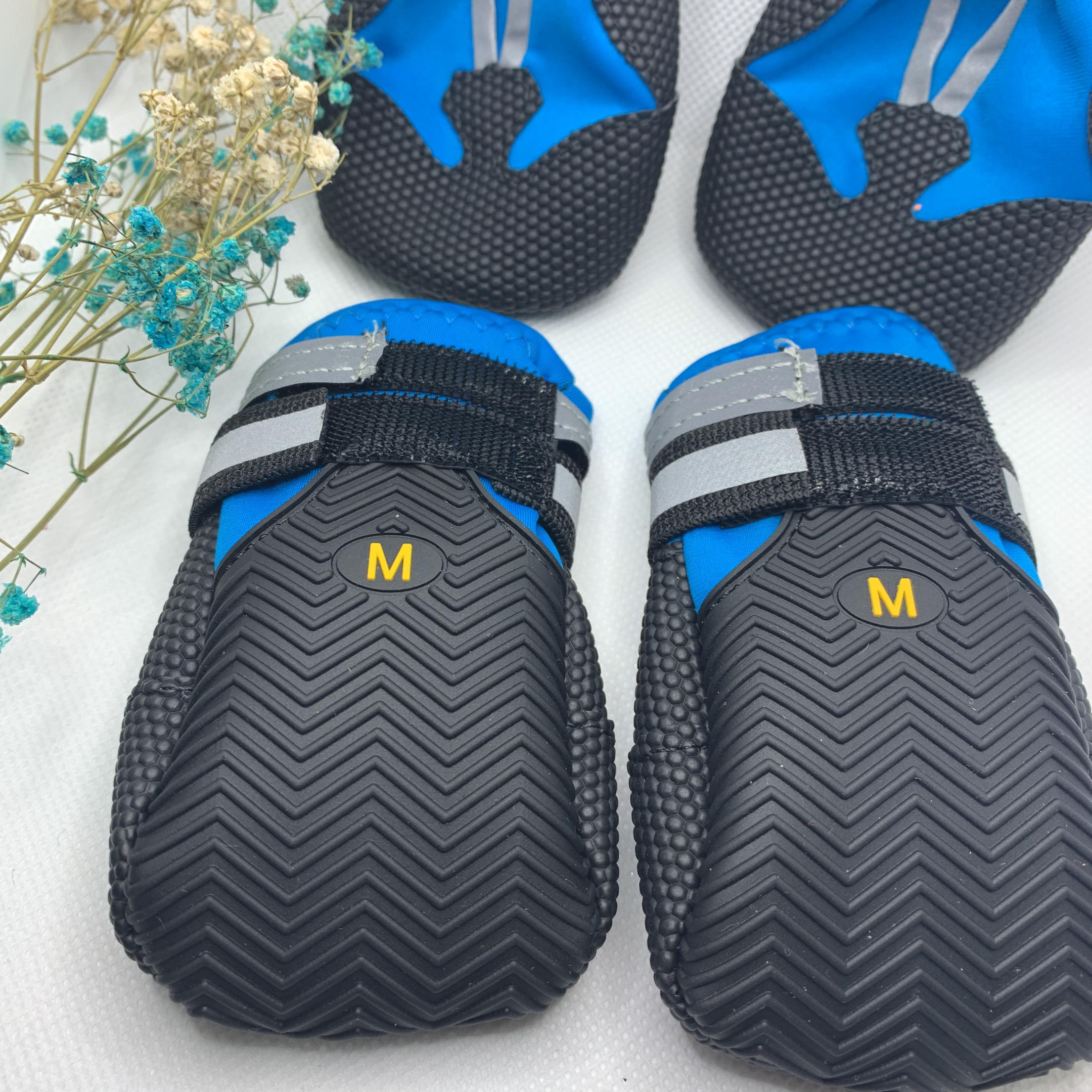 With reflective effect, it is safer to walk the dog
The fabric is a water-repellent material, similar to a school bag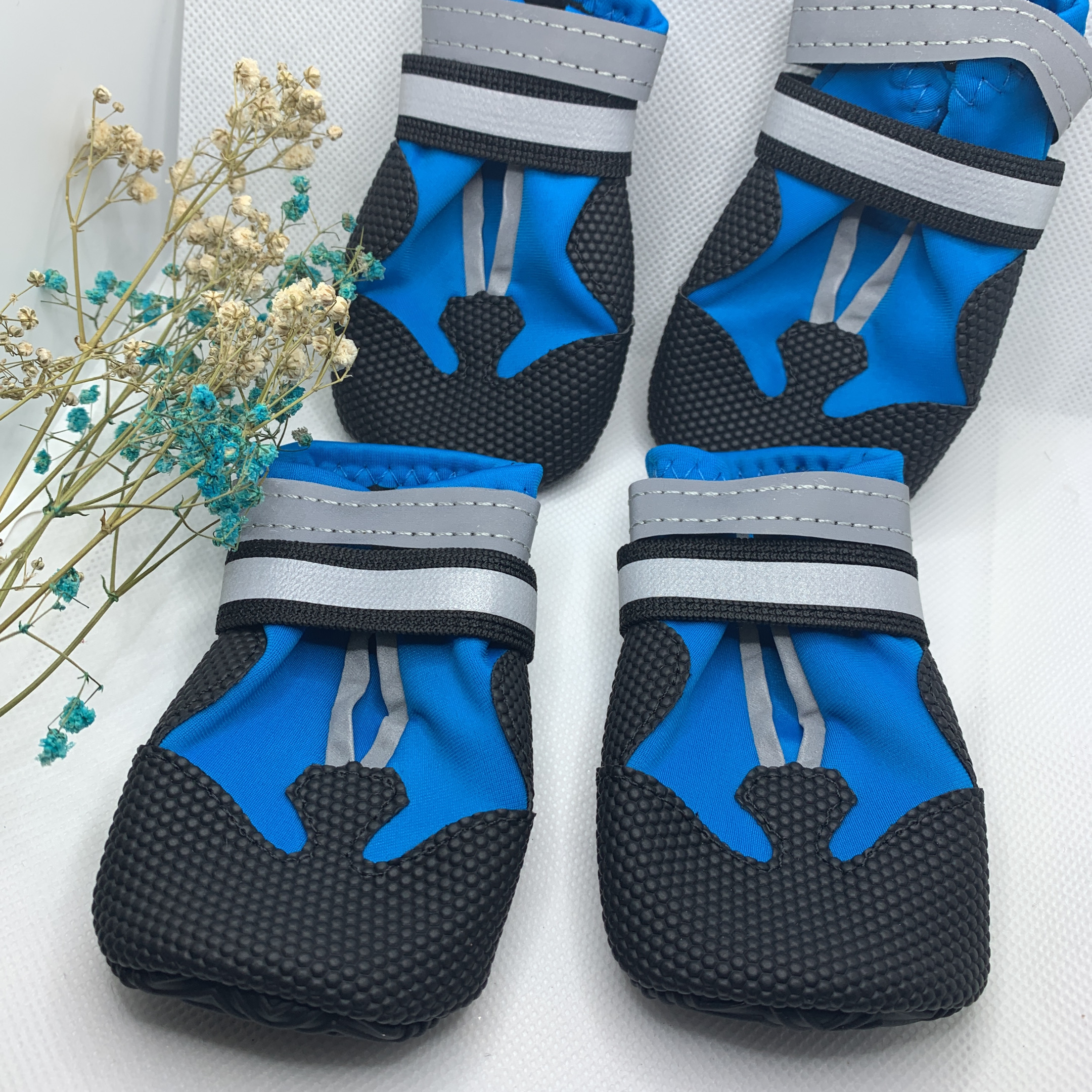 Summer shoes
the difference with winter shoes
1. Not waterproof
2. Breathable mesh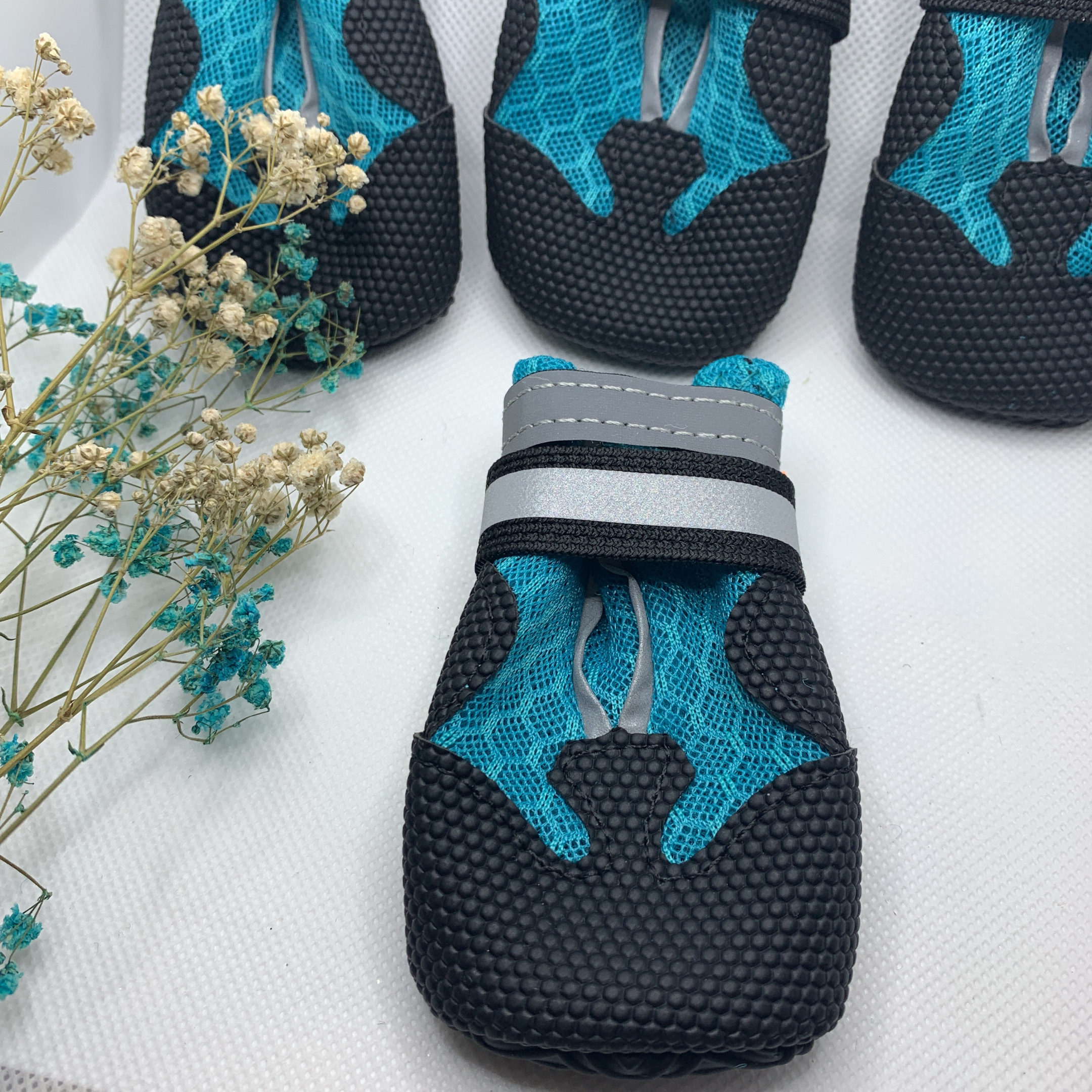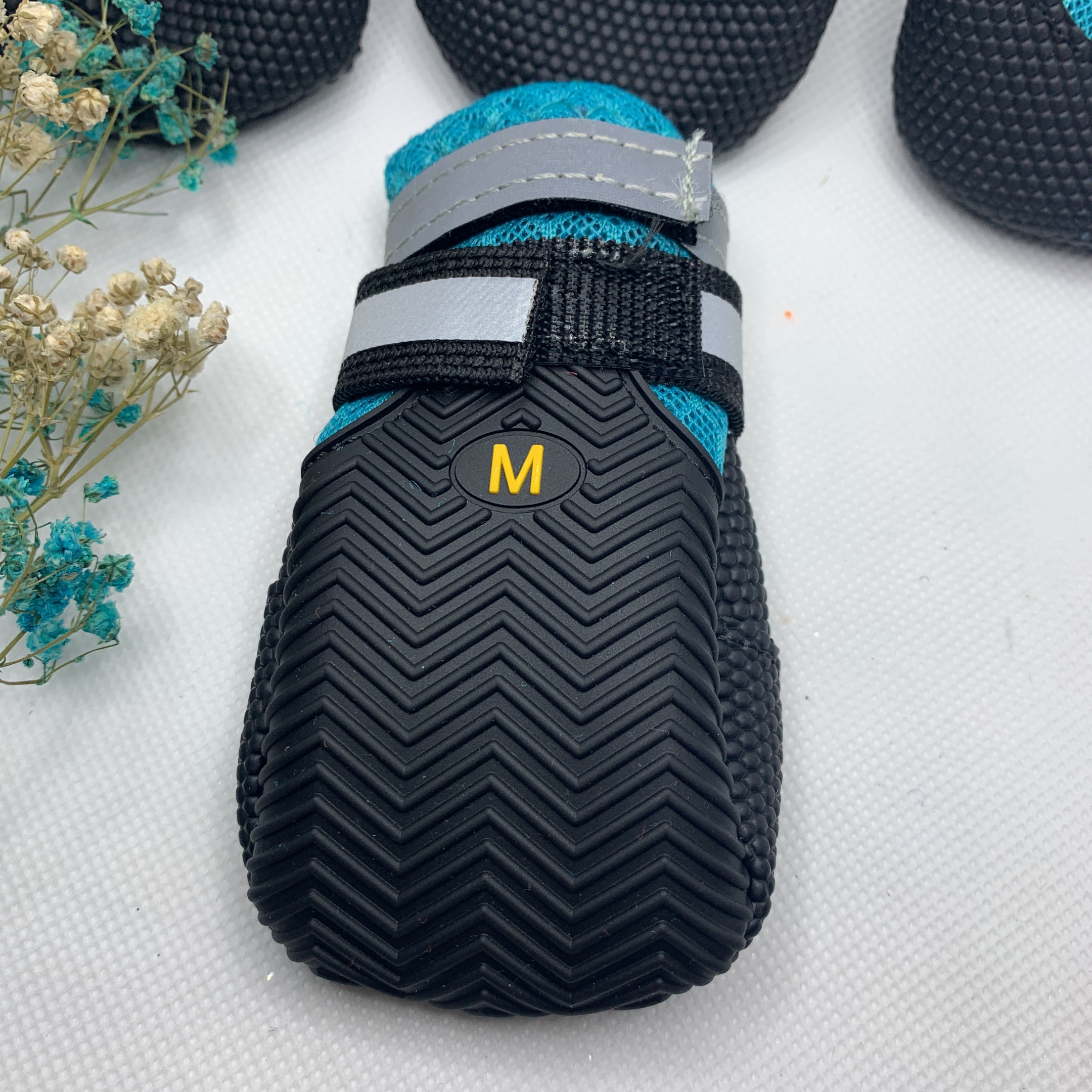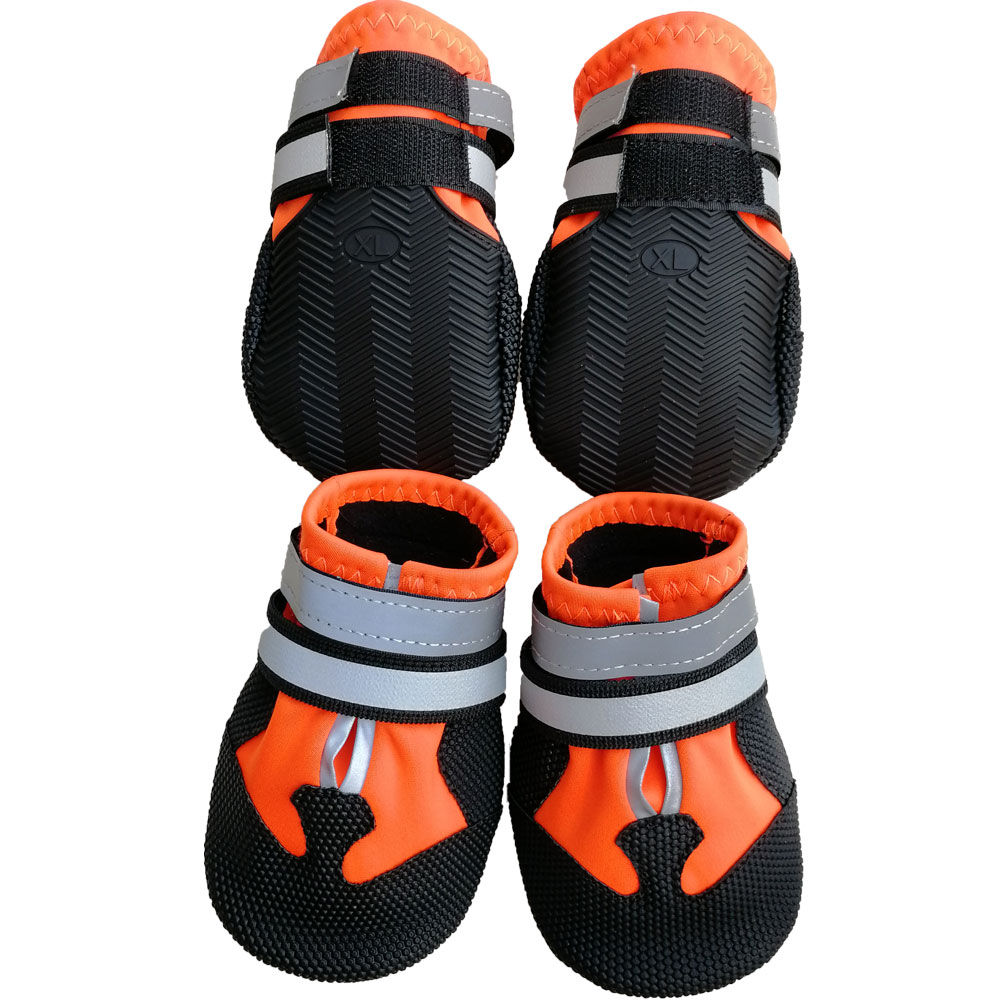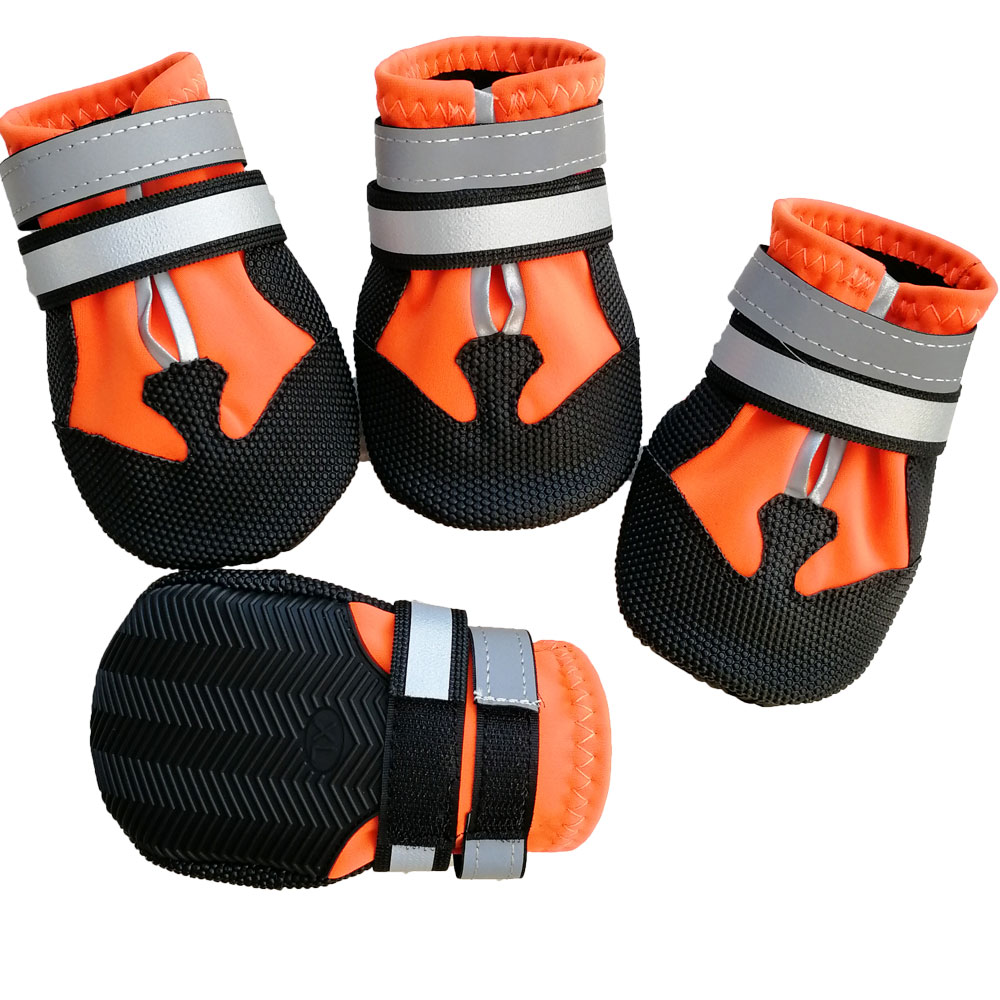 Package Including
1 set (4pcs)
Specifications:
Size: S, M, L, XL
Color: Blue, Red
Material: Cotton
Feature: Daily wear/walking/hiking
Style: Cute
Suit for: Medium and Large Dog